One of the biggest lessons for me now is learning what I really need in order to be my best self, and working on how to achieve it. 
As we age we have the blessing and opportunity to really understand ourselves even better - what makes us unique, what makes us thrive and feel great, and also how to prioritize this so we can continue to give to everyone around us. Now I really see that when I fill my cup up, I'm so much more present and happy when I'm in my daily life. I'm excited to share the ways that I've been working on being my best self.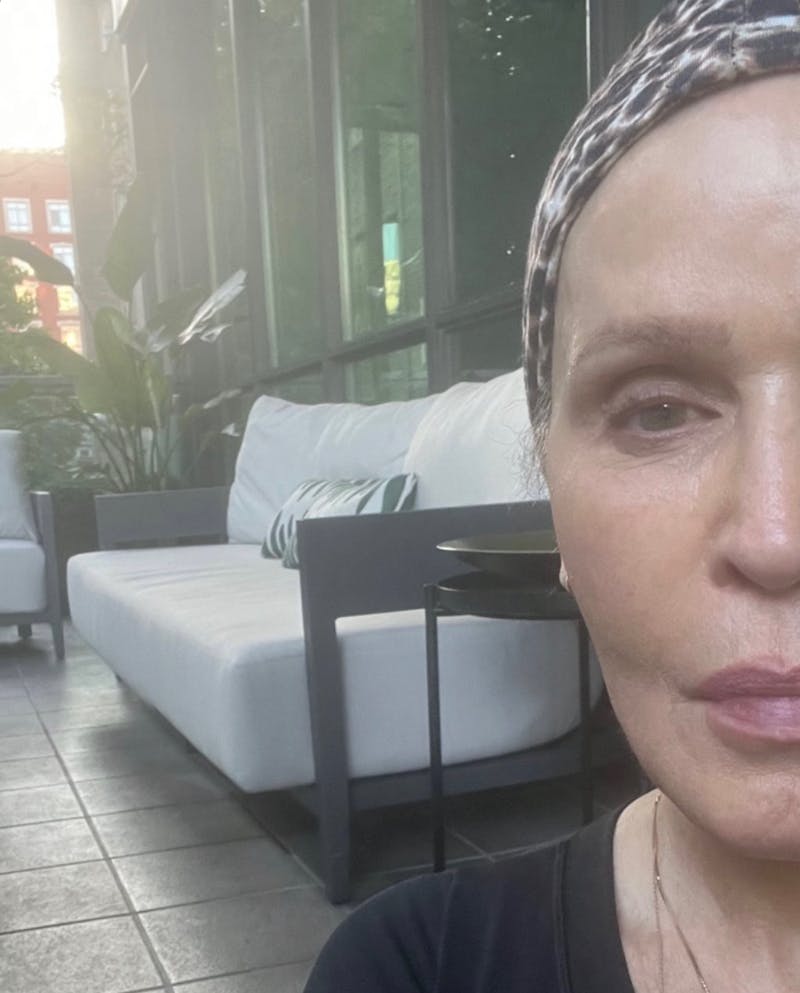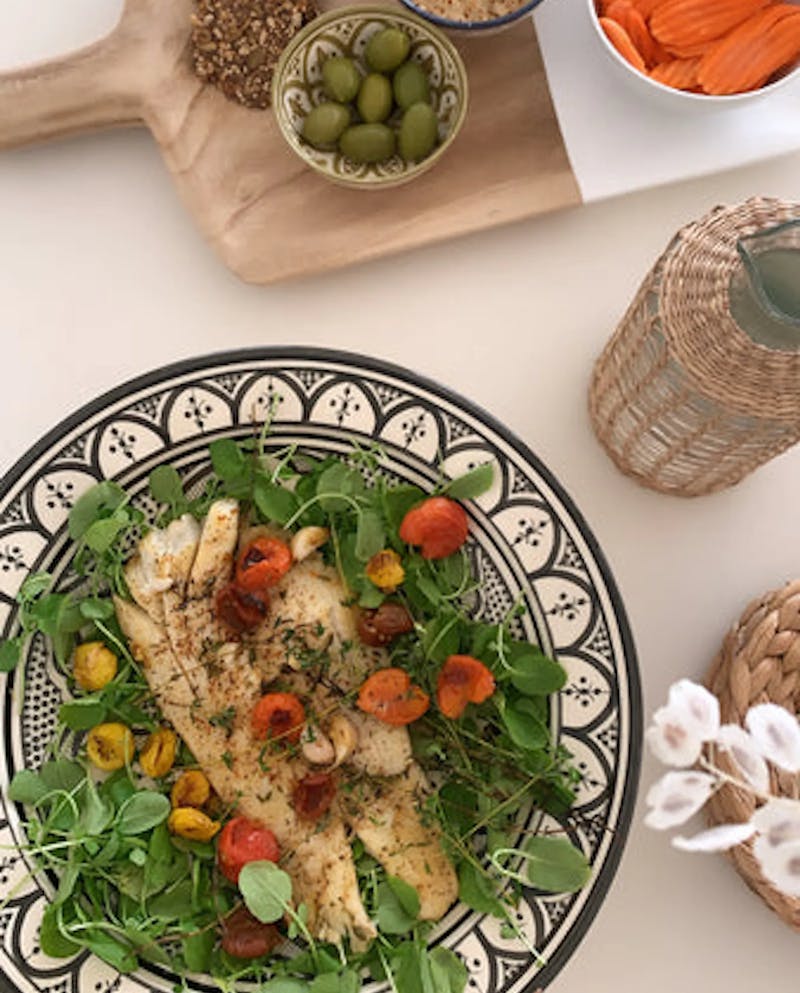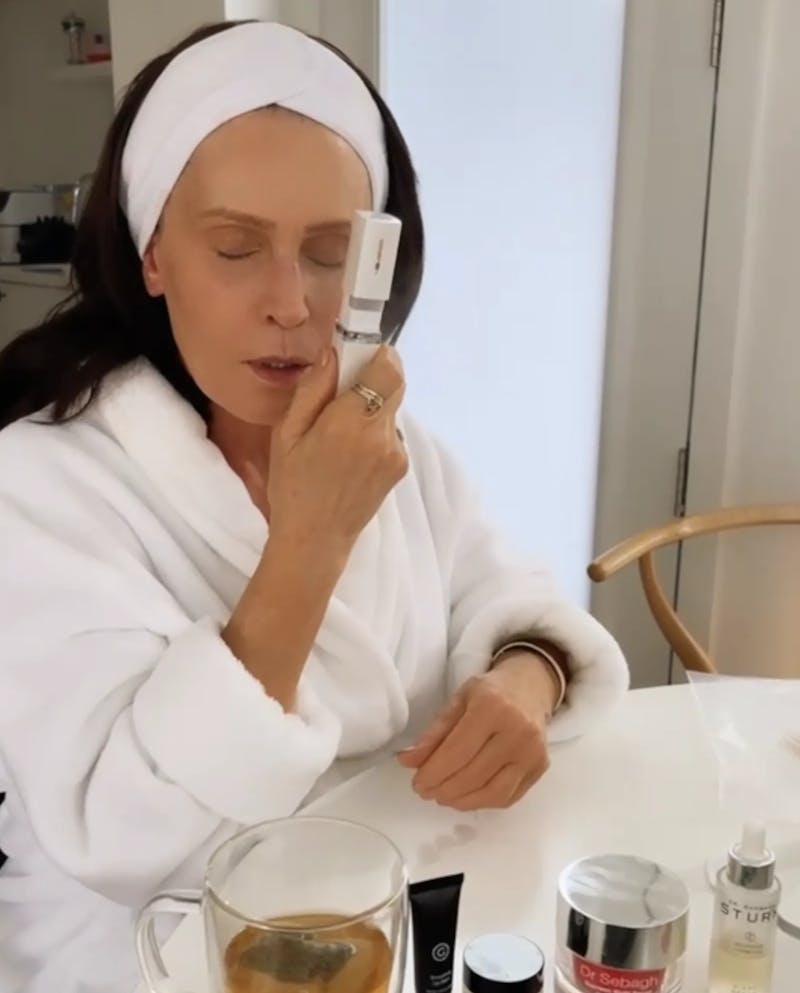 TIME:
When it comes to my calendar and everything I need to achieve daily and weekly, I know I need be super organized and to schedule everything and have a sense of timing for myself. Instead of thinking I can get a lot done in 15 minutes in order to fit as many things in as possible, (like getting ready for the day, prepping to get to a meeting or being in the studio), I now know that I need the proper amount of time to show up and be ready.
I've also learned something about always multi-tasking: it doesn't always work. I've found that for the most part, when I stop trying to do 3 things at once, I can really give my full attention to what's in front of me. I can accomplish the task, and be ready to move on.
I work backwards from the start of my day and create the time I need. This all starts with prepping the night before everything I need to have ready for the next day, going to bed early and waking up early to have my personal time to stay grounded and focused. " - Miriam Gee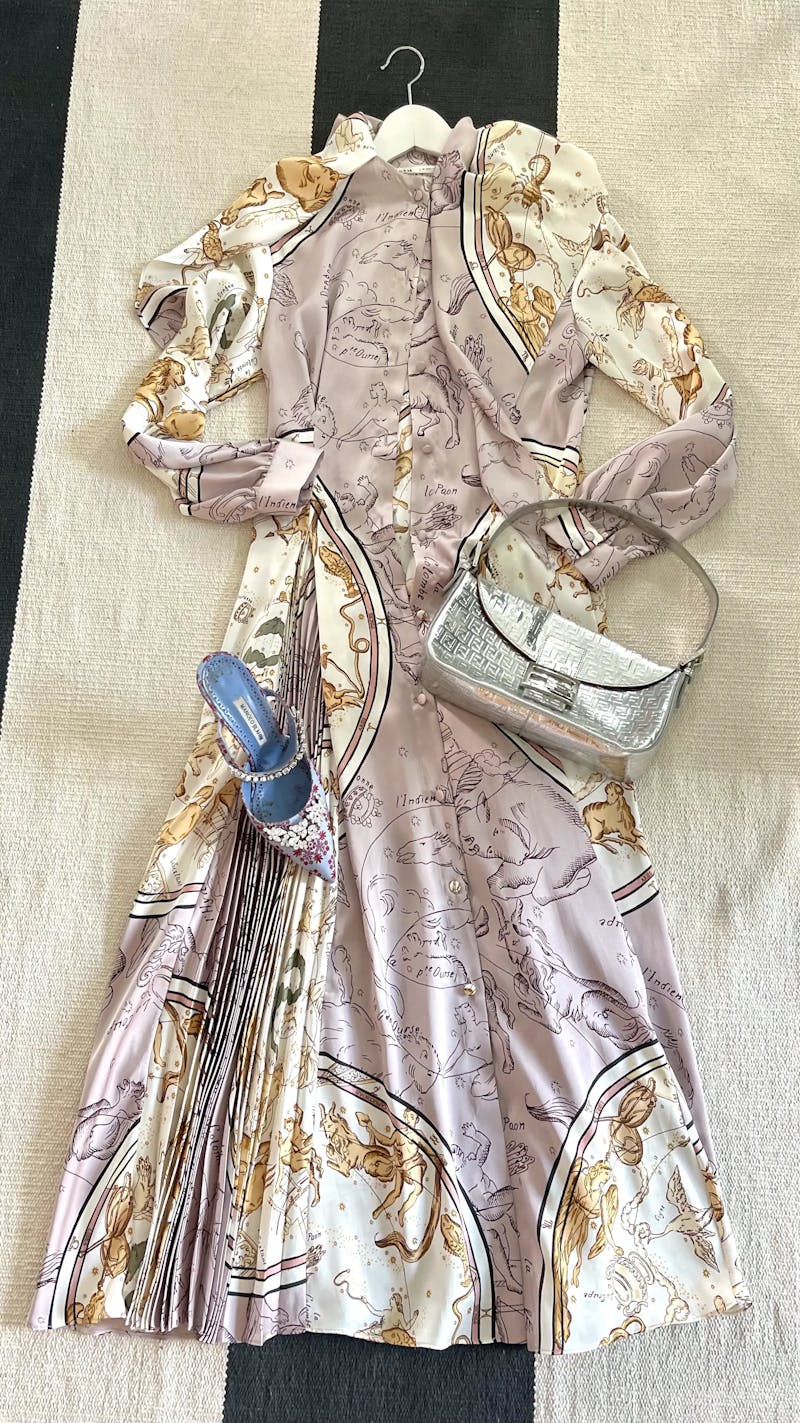 When I truly consider my time, it allows me to focus and stay present wherever my attention is needed. Focus is my priority in order to ensure productivity and movement. 
To replenish, I use my Saturdays (my Shabbat and day of rest in Judaism) to rest, reflect and re-charge. I'll walk outside, read, catch up with my children. On Sundays I love to prepare for my work week. I meal prep, I outfit prep, and I look over the calendar for the week ahead. Sometimes I will work in the studio to focus on time with the team and the clients.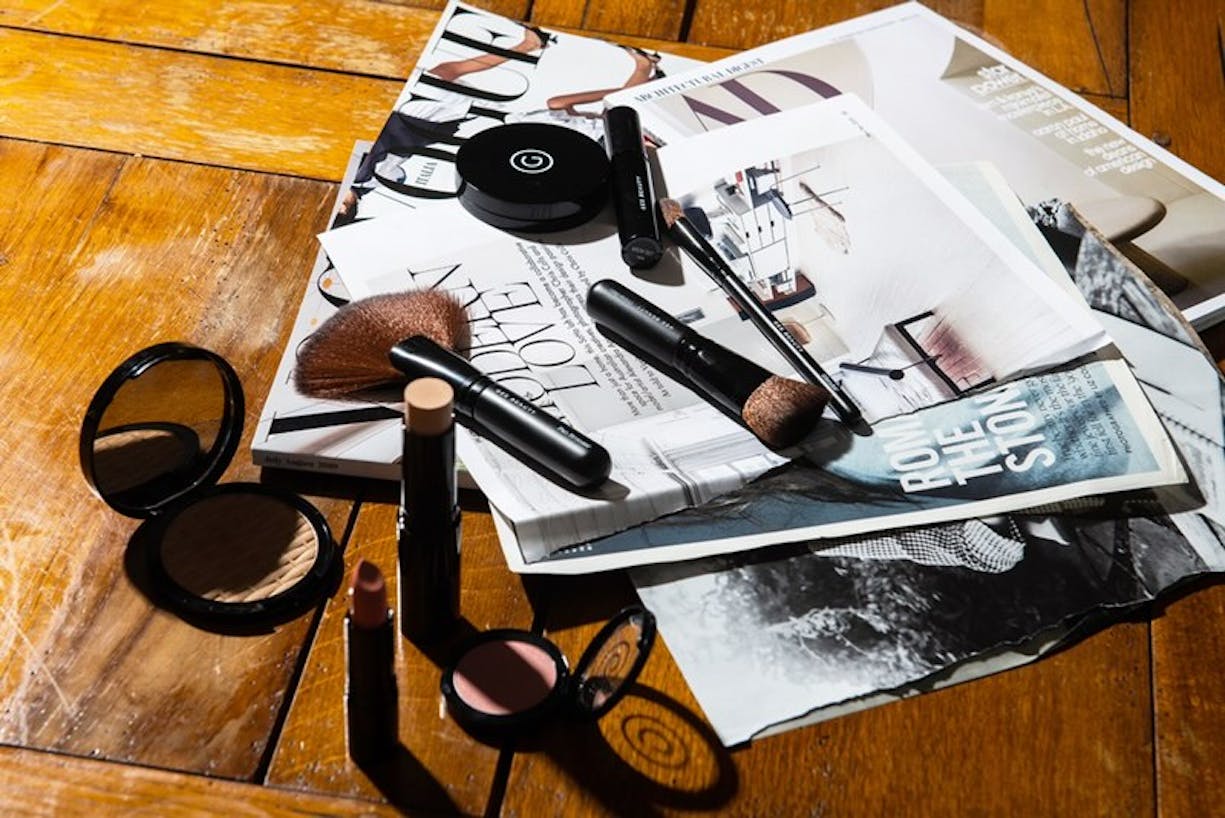 FITNESS:
I love the rebounder (mini trampoline). I bring it outside onto my balcony in the warmer months. I jump for 5-10 minutes and it really energizes me, invigorates my lymphatic system, and just gives me a boost. 
I also aim to get my 10K steps in each day. I'm on my feet a lot and like to move around, so I generally need only an additional 30-40 minute walk on the treadmill or outside. Here I'll multi-task and listen to a podcast while on the treadmill. 
I also do my Rachel Fitness workouts and I'm so excited to be doing The Better Together Challenge which started on September 1st with her and Natalie. I love being part of such a supportive community, with so many motivating and inspiring women and men. When I work out, I make the necessary modifications that feel more comfortable for me. I do what I can and love it.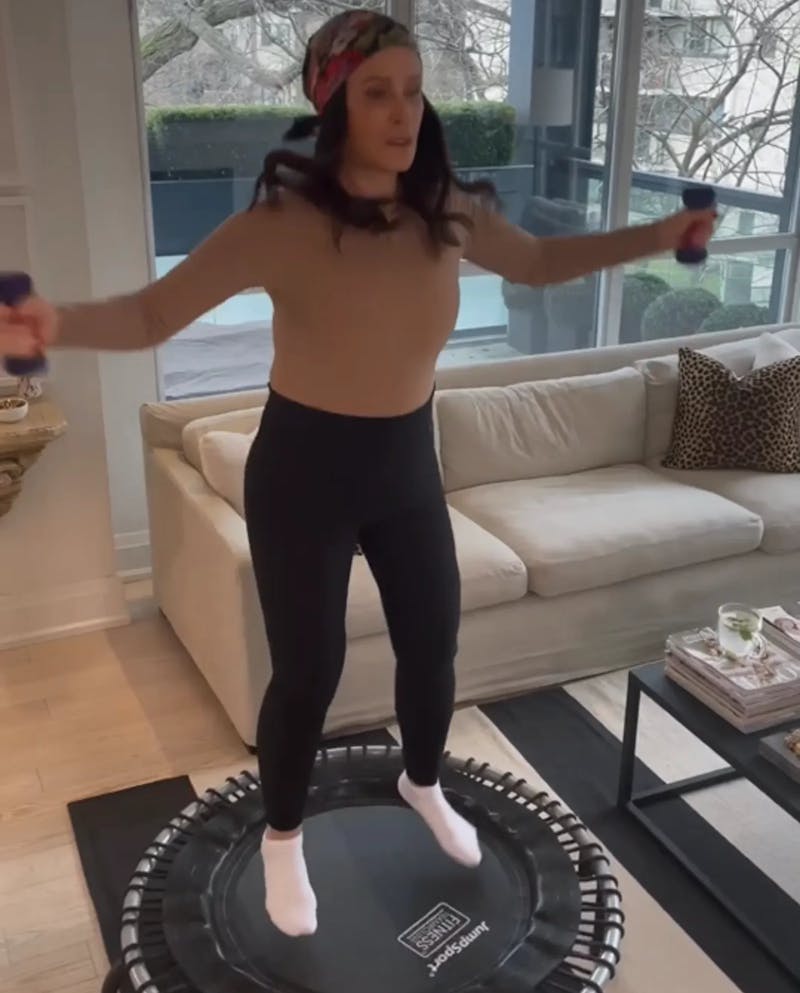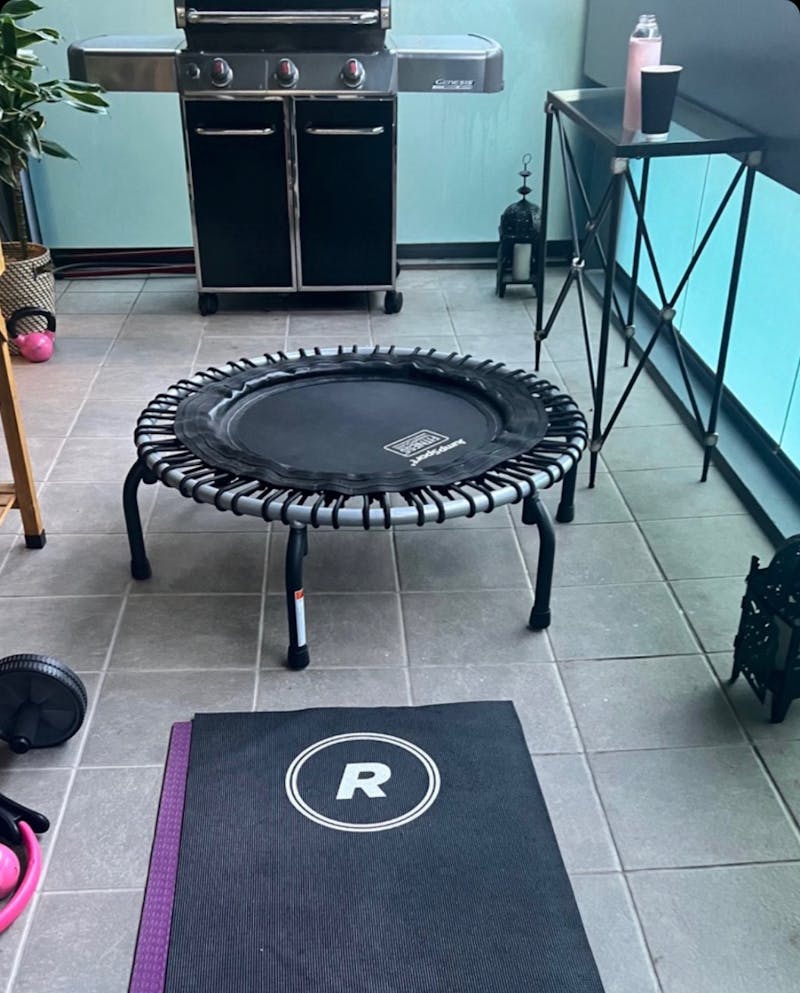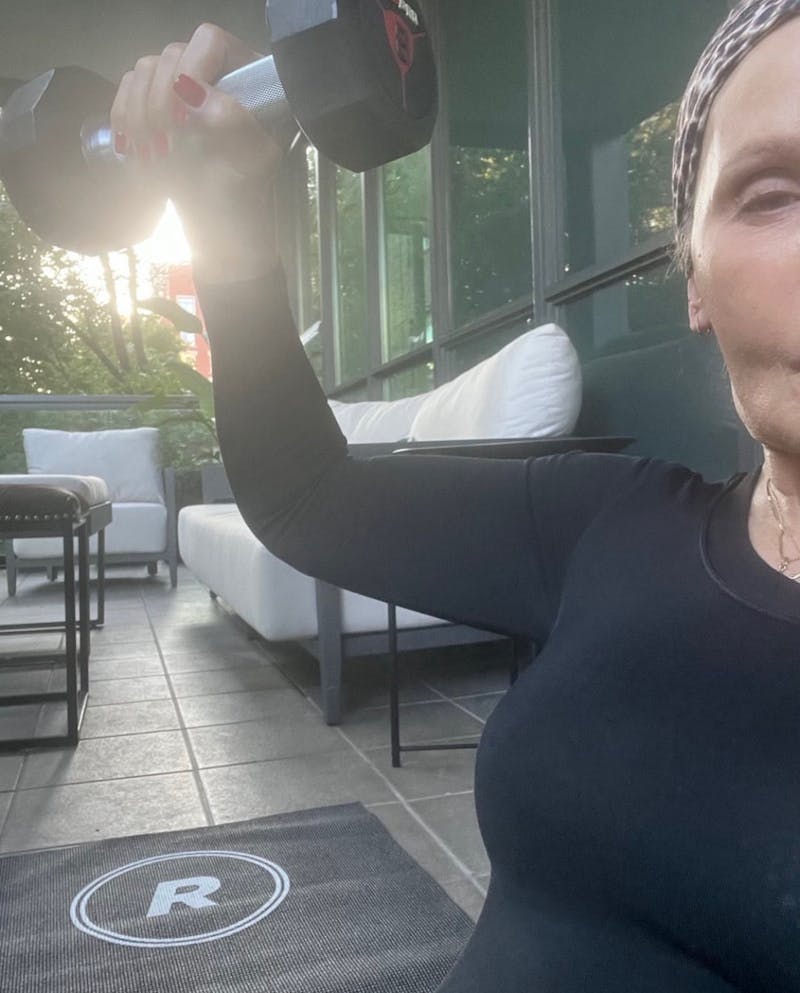 FOOD:
My food and commitment to a great meal plan is very important to me. I've always been a healthy eater, but now I really take the time to read ingredients and understand how foods make me feel. I want to bring in energy, not consume foods that zap it. I love proteins with vegetables, fruits, healthy grains and fats, with the occasional piece of dark chocolate. I've always watched my sugar intake and don't really eat too many processed foods. I've learned so much from Amanda Michelson, my nutritonist. She's taught me about balance, optimal digestion, and ensuring I'm eating the right nutrients to nourish my body.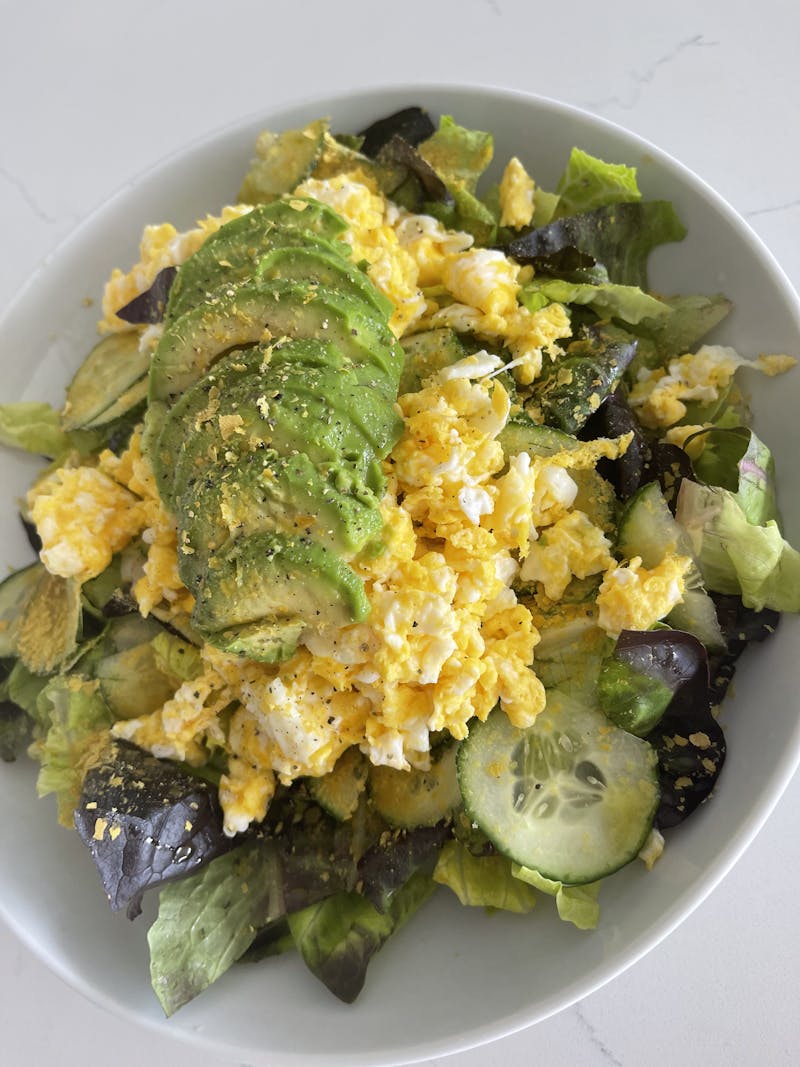 My commitment to this type of lifestyle really shows in the glow in my skin." - Miriam Gee
BEAUTY:
I'm always doing some kind of innovative skin mask combination. I love being in the treatment rooms with our incredible skin therapists at Gee Beauty. We can really talk advanced skincare, technologies, and regimens. Then I go home and experiment myself and then I introduce it to our clients. Right now I'm excited about some incredible new U Beauty products we're launching, plus my forever favorites from Dr. Sebagh, Dr. Barbara Sturm and Agent Nateur.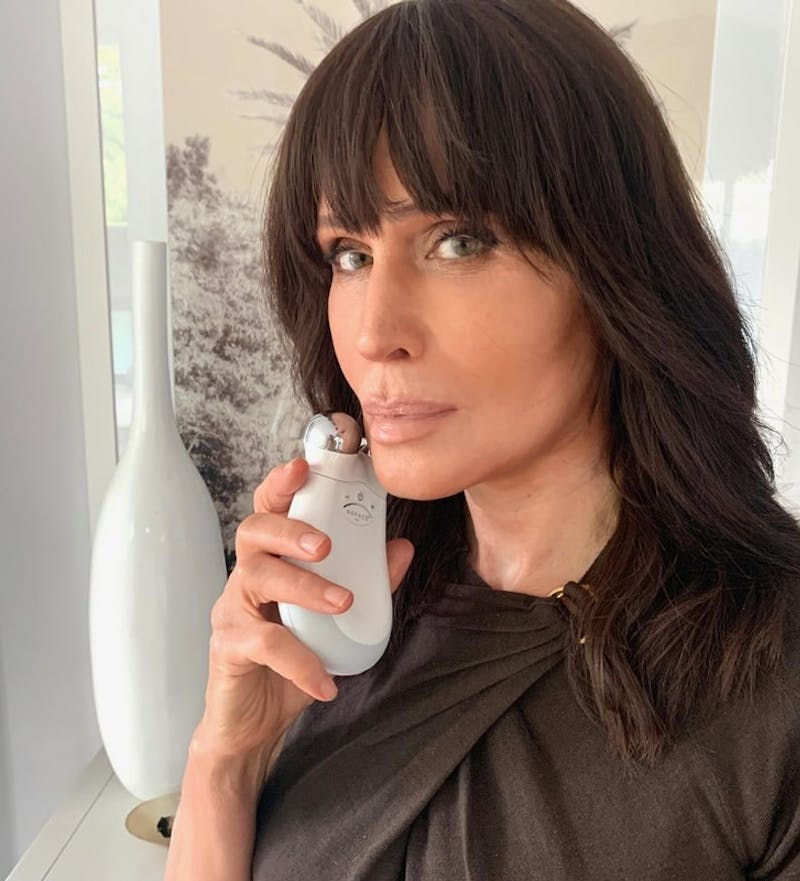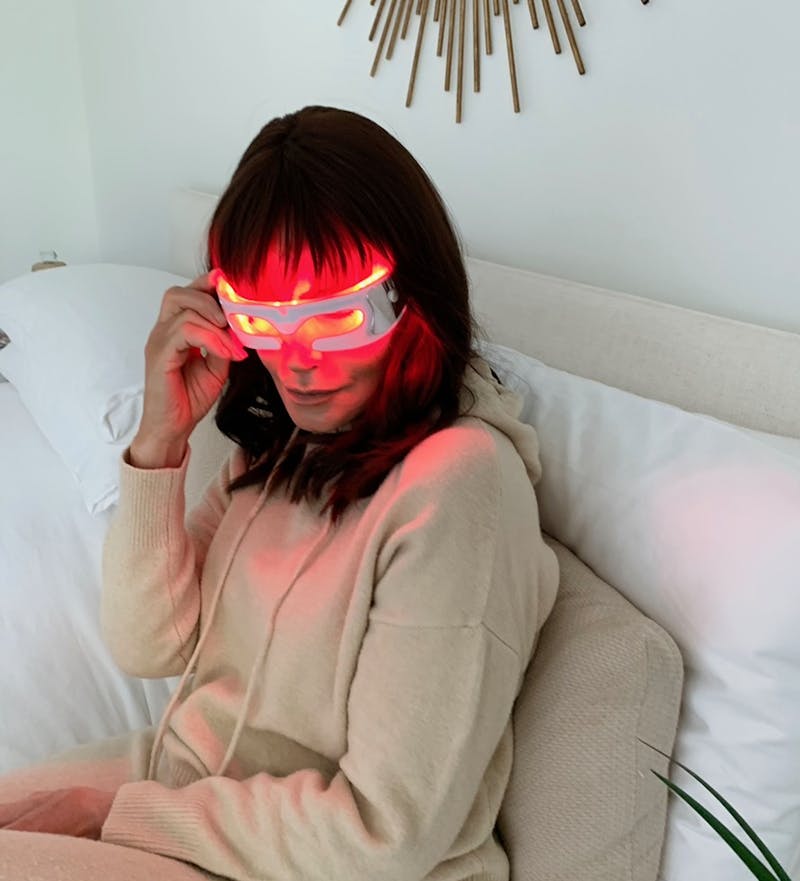 We road-test everything ourselves. It's got to be something we love and has benefit." - Miriam Gee
CREATIVITY:
I'm very visual and my eye is drawn to beauty. This could be anything - an inspiring image, a great outfit, a kind and giving person, a beautiful view. I love to plan my outfits each day. It's such a fun and expressive creative output for me. I'm also always looking to learn and stay very curious. I think this can contribute to a youthful energy because I'm always open to expanding and trying new things. Right now I'm planning some new recipes for fall, reading the Leonard Lauder biography and I'm also working on showing you more of my day-to-day on my Instagram.
I love color, prints, textures, and making unexpected pairings with my looks." - Miriam Gee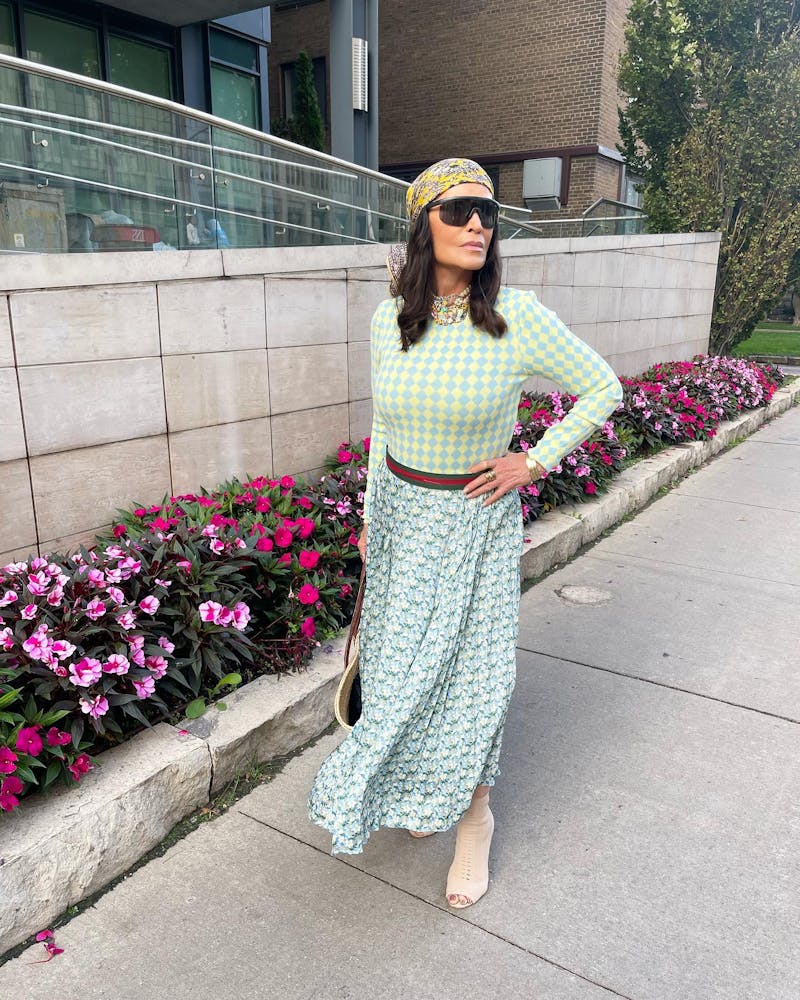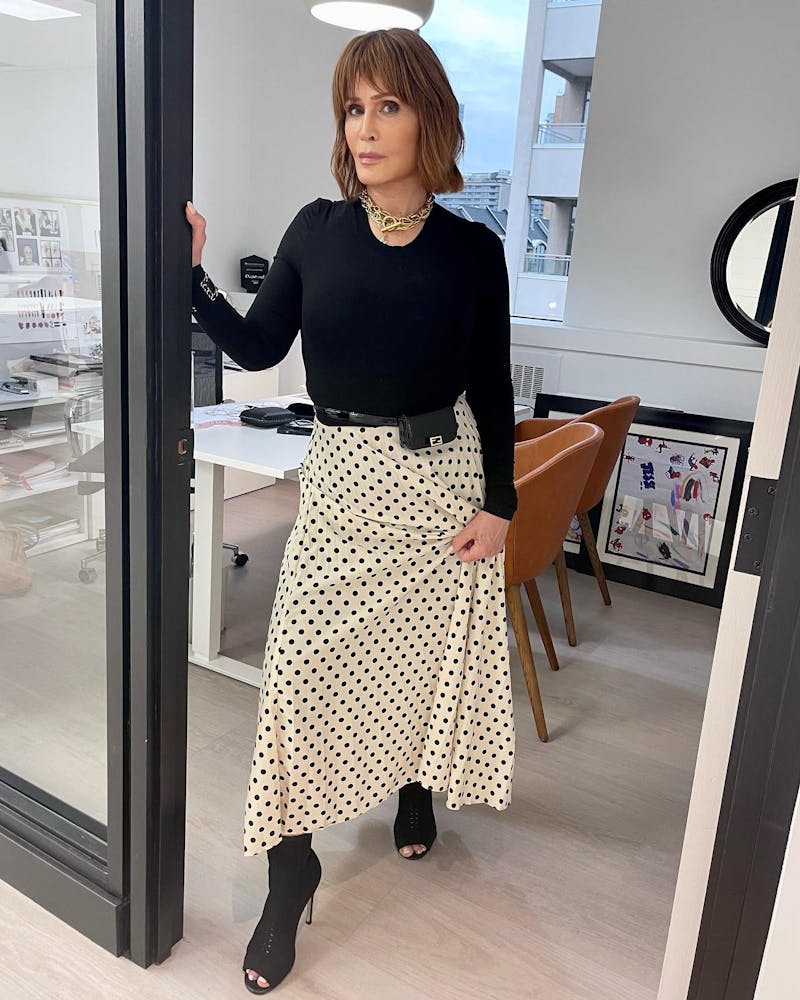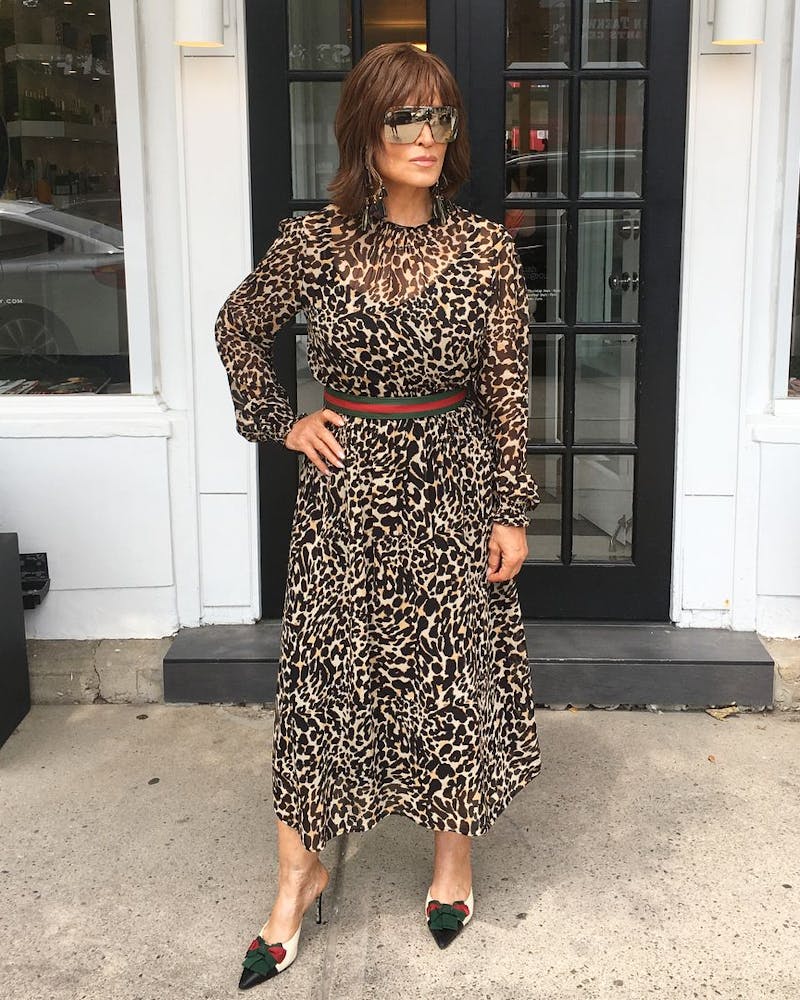 Here's to wellness!
xx Miriam
SIGN UP FOR FREE TO CONTINUE READING
Get free access to our Beauty Edit and emails with exclusive content