Let's Talk About: Aging, Wellness, Beauty + The Body.
I'm happy to be sharing some of my tried-and-trusted tools on how I embrace aging - at every stage - as a woman who is committed to feeling and looking my best. 
When women go through menopause, the effects on the body and skin can be significant. As the body experiences this new phase of life, the skin on our face and body gets thinner due to the loss of estrogen, bone density can decrease, quality of sleep can be impacted (more restlessness, less deep sleep), and some women may experience hair loss or thinning, and the body gets stiffer overall. 
Here are a few of my best practices that truly help me feel a real difference in my body, my energy, my sleep and my skin:
Strength Training + Cardio
I have found an excellent balance in my workout routine that works well for my body. Not only is exercise crucial for our physical health, but it is also transformative for our mental health. I do Rachel Fitness 2-3 times a week in Toronto and Miami (or wherever I am travelling to).
Rachel has amazing 30-minute classes on her app and a few shorter workouts if I only have 10 minutes in the morning. Rachel's workouts can be done anywhere - from your living room to a hotel room, which proves we can make our fitness a priority no matter where we are. In combination, I strength train with my personal trainer, Dani Milner, from Catalyst Health twice a week. Our sessions are super challenging and over the past few months have proven that I can in fact lift heavier weights than I ever thought I could.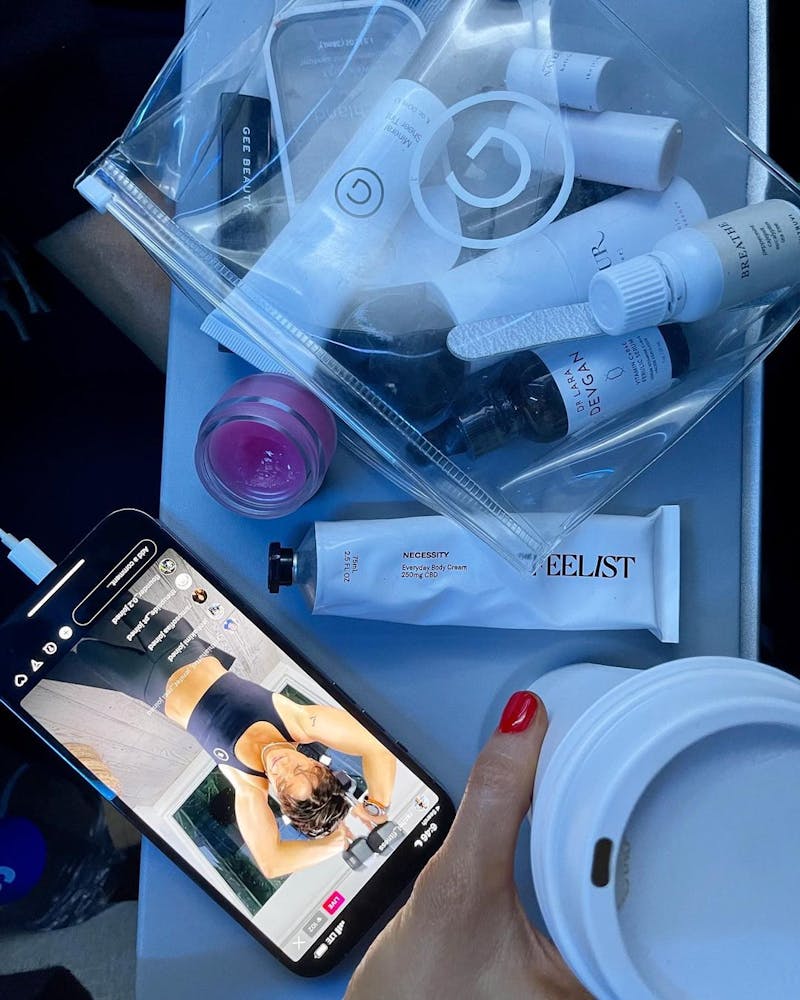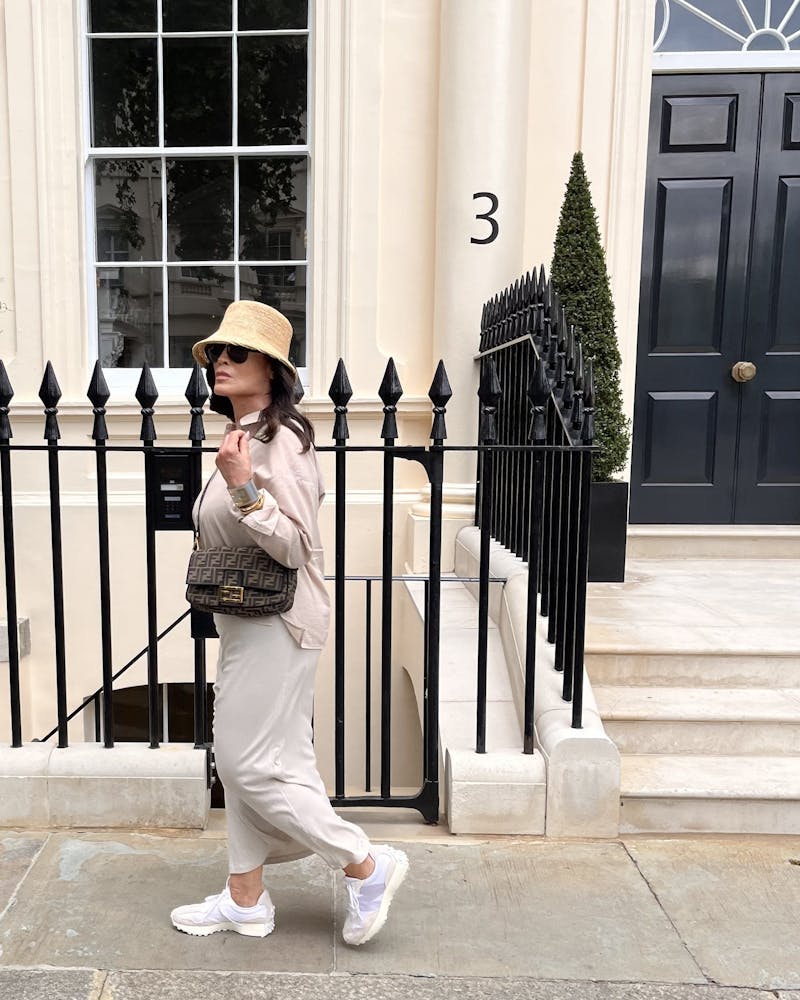 Getting My Steps In
Walking is so important to me. I am always thinking or planning where and when I can walk. If there is an elevator, I'll look for the stairs. If I am parking somewhere, I park further so I can get my steps in. If it's raining or snowing, I'll go on the treadmill. If someone needs to go get something, I am the first to volunteer to fetch it for them so I can sneak in more steps.
I recently started going for a walk after dinner, which can be incredible in supporting my digestion after a whole day and allows me to clear my mind before I get ready for a restful sleep. I leave my day outside so to speak so that I don't take it into bed with me at night.
My goal is 12-15k steps a day." - Miriam Gee
Nutrition!
I have always been a conscious eater but as I embrace this new phase of aging, I recognized that I needed support in my food choices for my overall health, gut health and weight management. I started working with Amanda Michaelson, a holistic nutritionist, based in Toronto and together we have come up with a food plan that supports my body's needs in a holistic way. My meals are much more balanced with protein, healthy fats and complex carbs.
I love the way I eat now because it gives me so much energy, supports my digestion (much less bloating) and has me excited about meal prepping and cooking. I also drink a lot of water, a minimum of 3 litres a day, which is imperative for all of us, no matter our age. Hydrated cells are so important for glowing skin.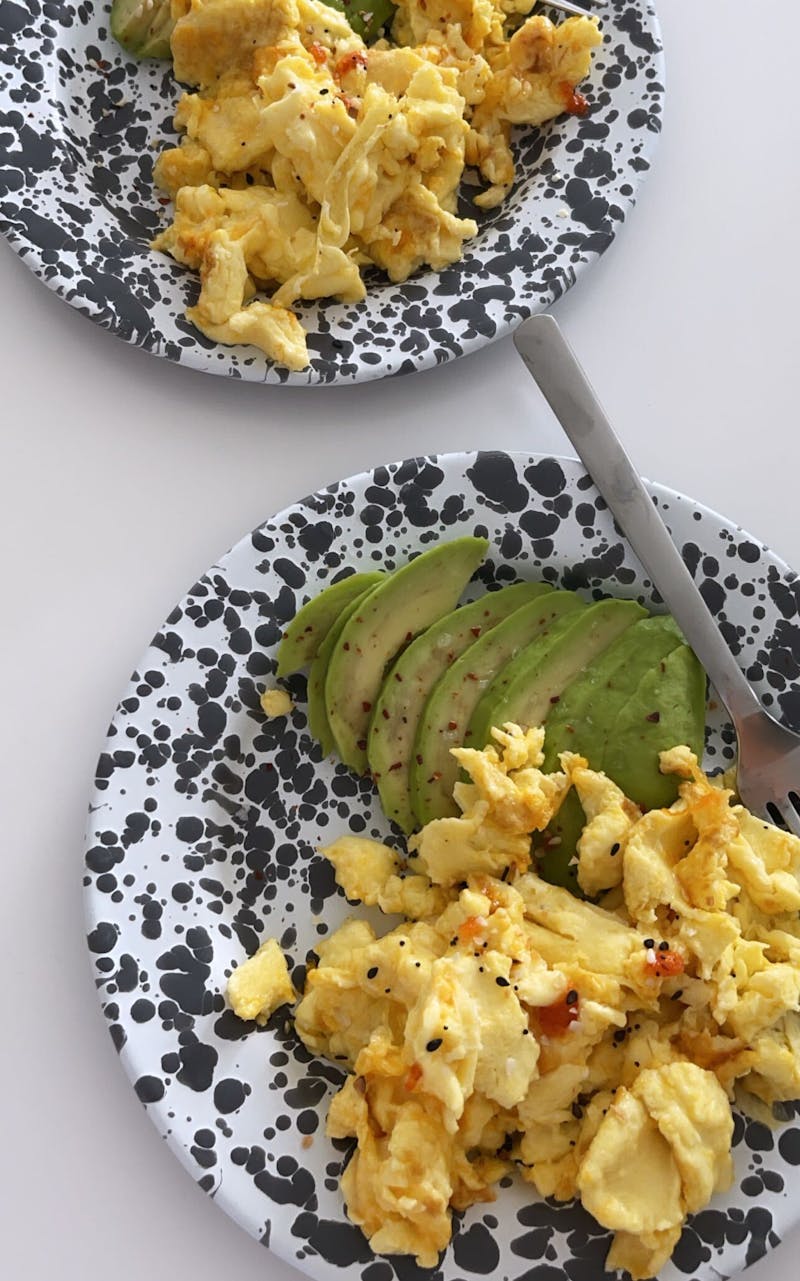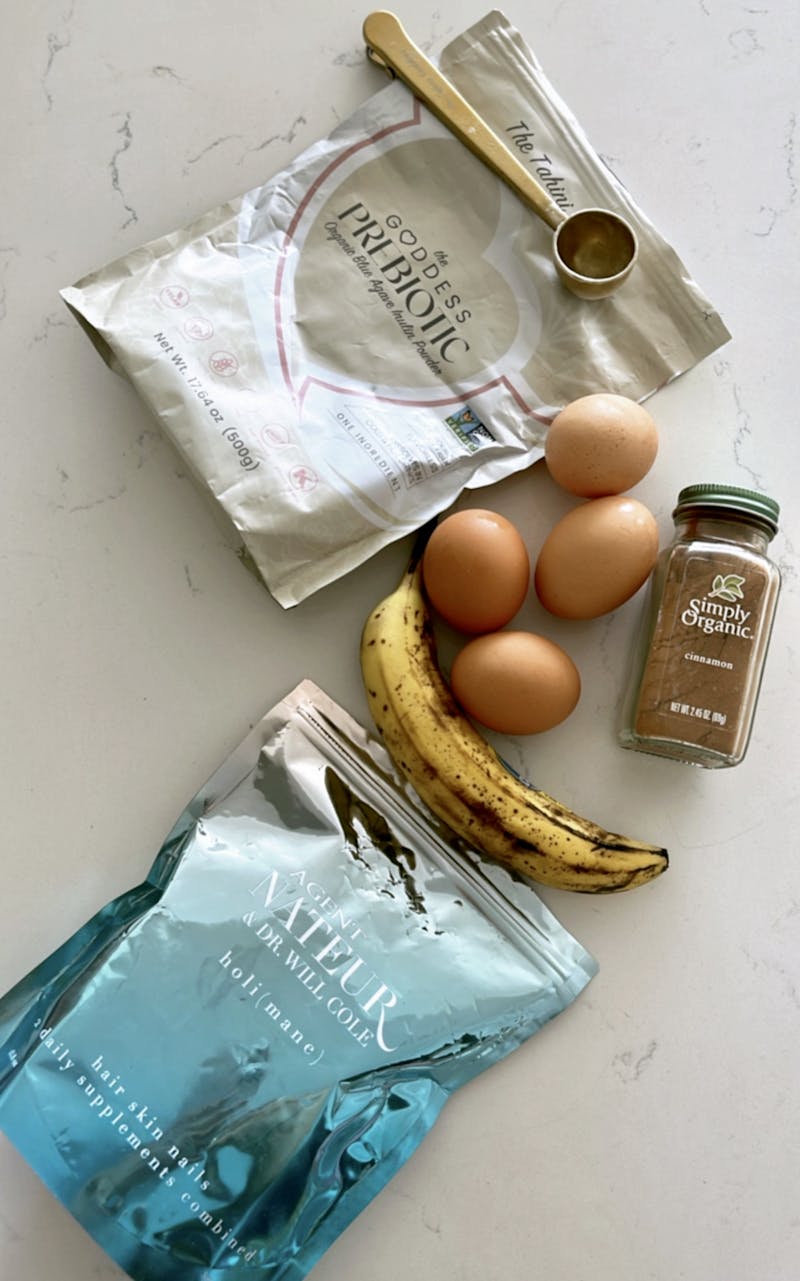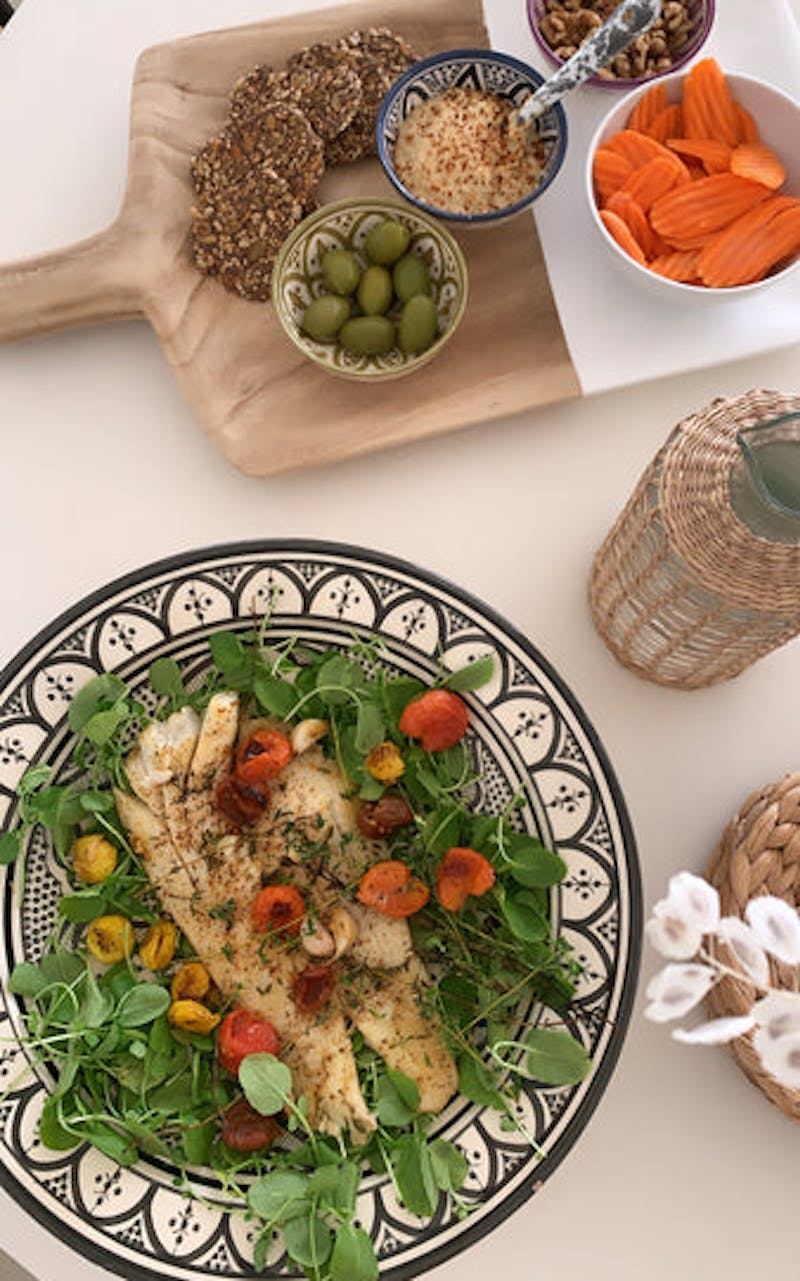 Getting A Restful Sleep
Here are my best tips to improve your sleep: I invested in an Oura Ring. This has given me so much data on my quality of sleep, tracks my steps and shows me how my sleep from the night before will impact my day. Based on the data it tracks, I try to improve from the day before in areas I need to. I reduced my caffeine intake from two to one coffee a day (which always has 1 scoop of Tahini Goddess Inulin and 1 scoop of Agent Nateur Holi Mane).
As I mentioned, I walk outside for 45 minutes after dinner to clear my mind and the fresh air helps me get naturally sleepy. I take Arrae Calm or Sleep, depending on what my body needs. I leave my window open, just a tiny bit as I've read how sleeping in a cooler temperature supports a deeper sleep. I elevate my legs for 20 minutes to help relieve any swelling in my legs and most importantly, I pray before bed. Gratitude and reflection are so important to me and I make space for my spirituality everyday, especially in the morning before I get out of bed and before I close my eyes to go to sleep. 
If I really want more coffee, I split the one cup into two so I feel I have more. Those little tricks work!" - Miriam Gee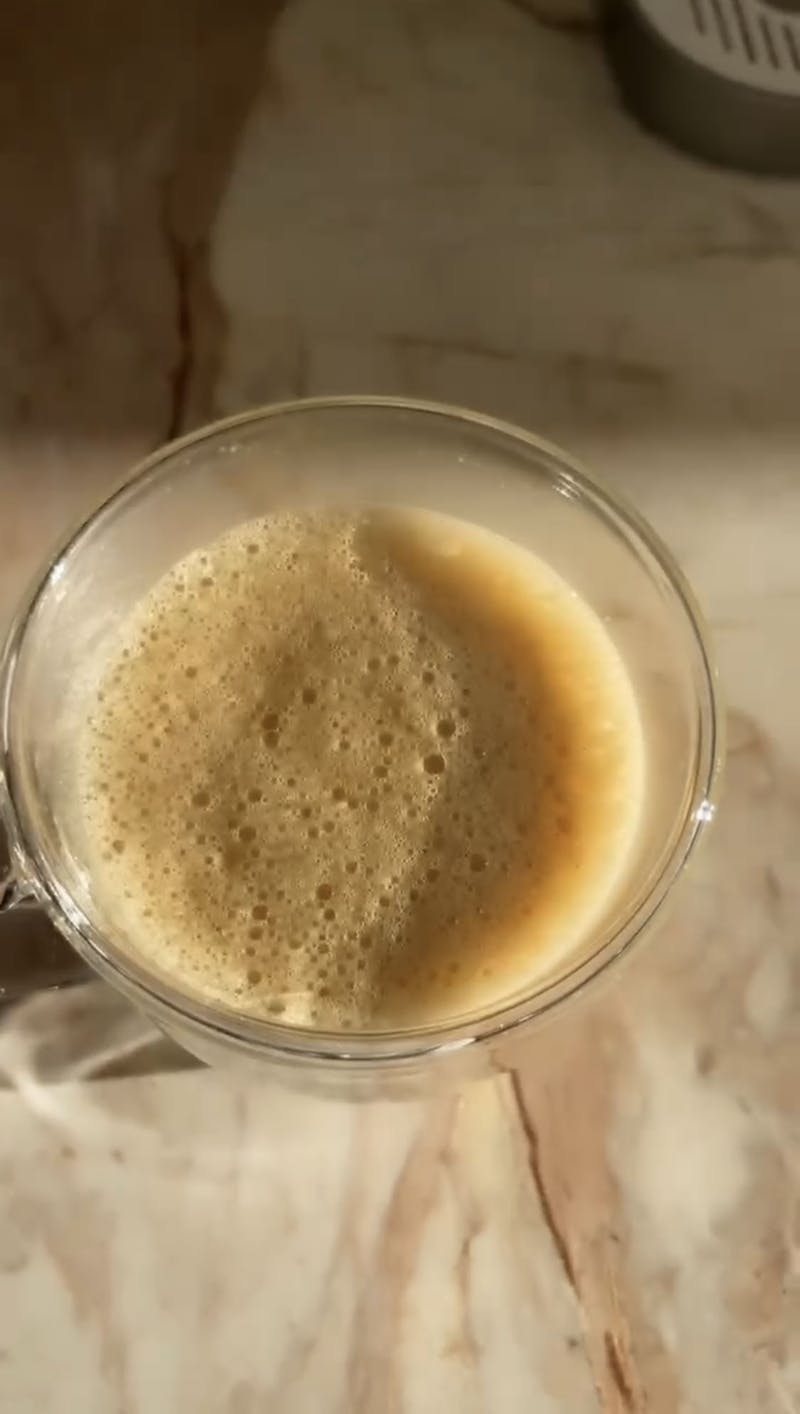 My Trampoline
I start every morning with 5-7 minutes of jumping on the mini trampoline or rebounder. Many women do not speak about leaking, something that happens as we age and I am here to tell you that jumping on the trampoline is an excellent way to strengthen those pelvic muscles and decrease leaking. It's also great for lymphatic drainage to increase blood flow, oxygen flow and the removal of toxins in our lymph nodes. 
Keep Yourself Cool
I keep a mini, portable fan with me in my office and purse to cool down as we tend to run hot as we go through or are past menopause. I also hydrate my skin constantly with the Gee Beauty X3 Hydration Mist and Mineral Air machine (a mini oxygen facial on the go!). When I am cool, I think clearer and feel calmer overall. 
My skincare must-haves
My top recommendations for skincare that takes into account what our skin needs during menopause include these essential ingredients: vitamin C, SPF, peptides, retinol, ceramides and collagen" - Miriam Gee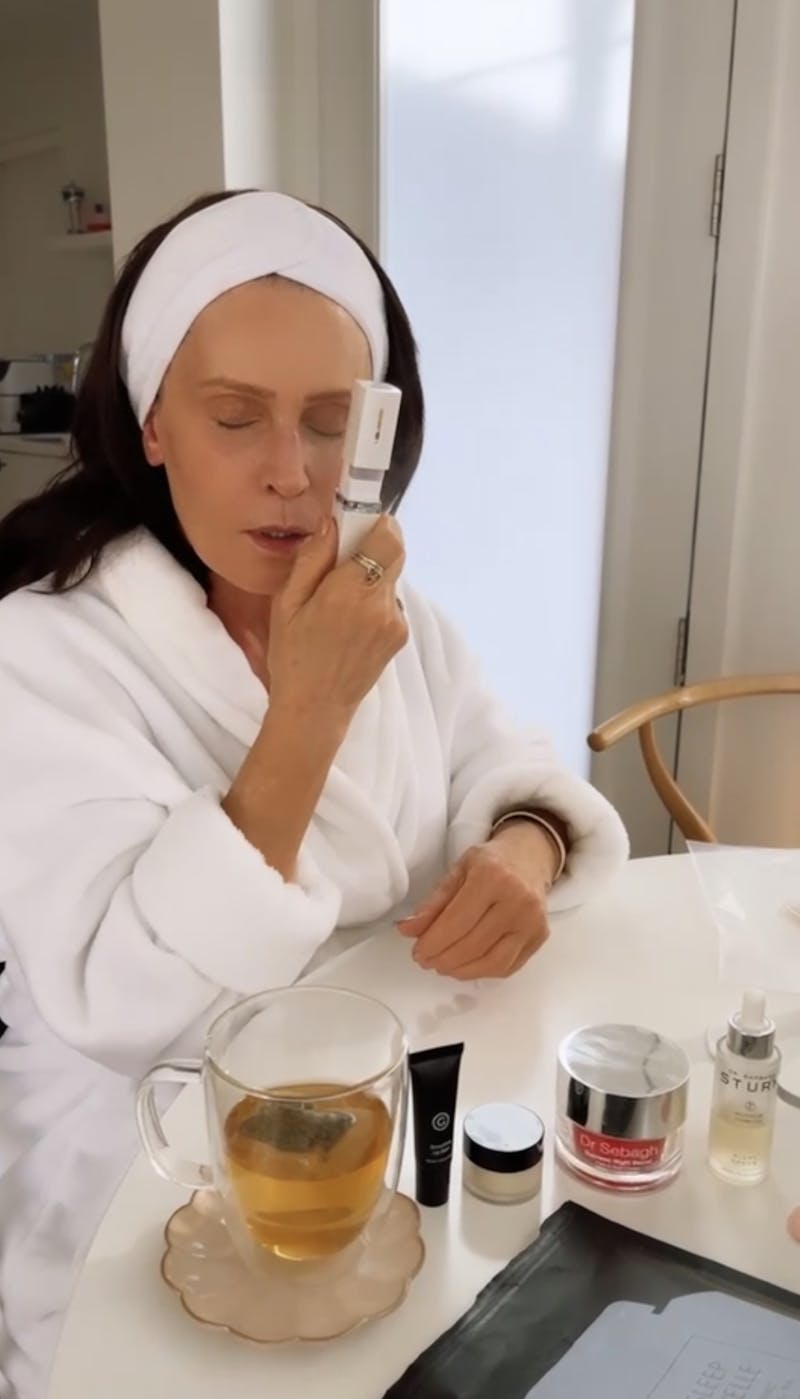 Here's to celebrating our age!
xx Miriam
SIGN UP FOR FREE TO CONTINUE READING
Get free access to our Beauty Edit and emails with exclusive content