Be a GEE VIP
We're giving you more gorgeous with our online Gee Beauty rewards.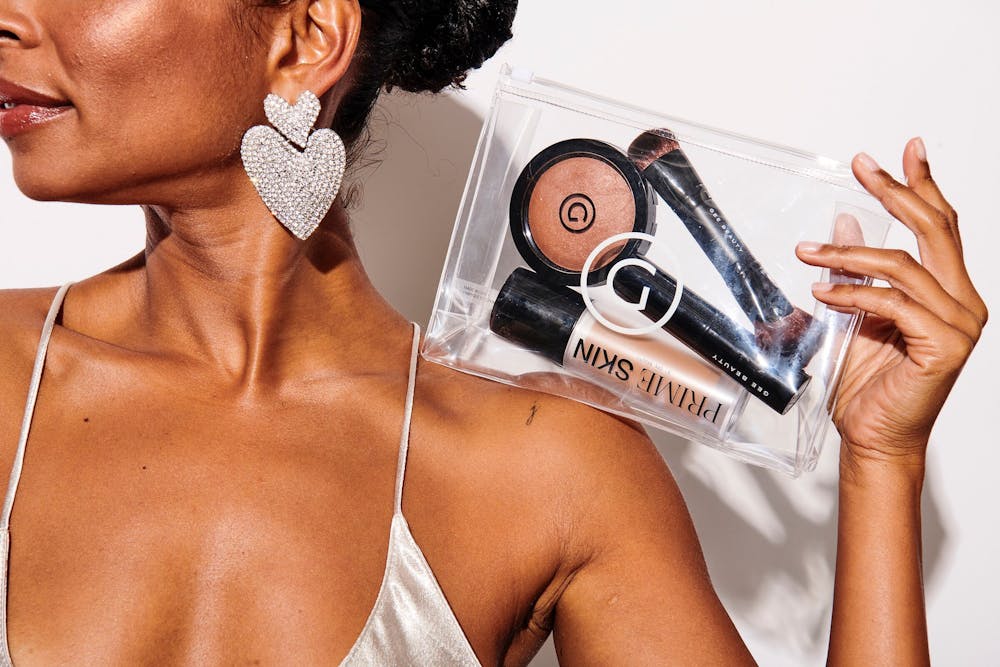 How It Works
Every time you shop on geebeauty.com ensure you log in to your account by clicking the gift bag icon on the top right-hand corner of your screen. The more you shop, the more you earn rewards: bigger discounts during sales, gifts, early access to new launches, complimentary shipping, deluxe sample packs, special interactive events, & shopping incentives!
To redeem your Beauty Marks you must be logged into your account. In your cart click 'VIEW MY REWARDS'. Select the reward you would like to redeem and then enter the code provided at checkout.
What's NEW
1. The more you shop (in-studio or online), have a beauty treatment or engage with Gee Beauty @geebeauty, the more rewards you'll earn.
2. NEW - the more rewards you earn, the higher the % OFF during our annual beauty sales.
3. Get first access to new launches, the latest news, limited edition merch, makeup classes + signature Gee Beauty experience.
4. Special gifting, including deluxe travel-sized beauty.
Please note, at this time, online Gee Beauty Marks are not transferrable to be used in-studio, and cannot be transferred between Canada & the US
Ways To Earn Points
200 Points
Sign up to earn Gee Beauty Marks
1 Point
Every dollar you spend online
50 Points
Follow @GeeBeauty on Instagram
Rewards