THIS SUMMER HAS BEEN ALL ABOUT ENJOYING FRESH FISH.
My boyfriend spearfishes and dives and often brings home local catches! We've been enjoying lots of fresh crudos and today I'm sharing the recipes on #CeleneCuisine.
Ceviche is a fun and refreshing way to enjoy your favorite fresh fish during happy hour - or anytime of day. It pairs well with crudites, guacamole and chips, nuts, cheese and olives and any cocktails/mocktails. It's also a great source of protein and requires basically no cooking!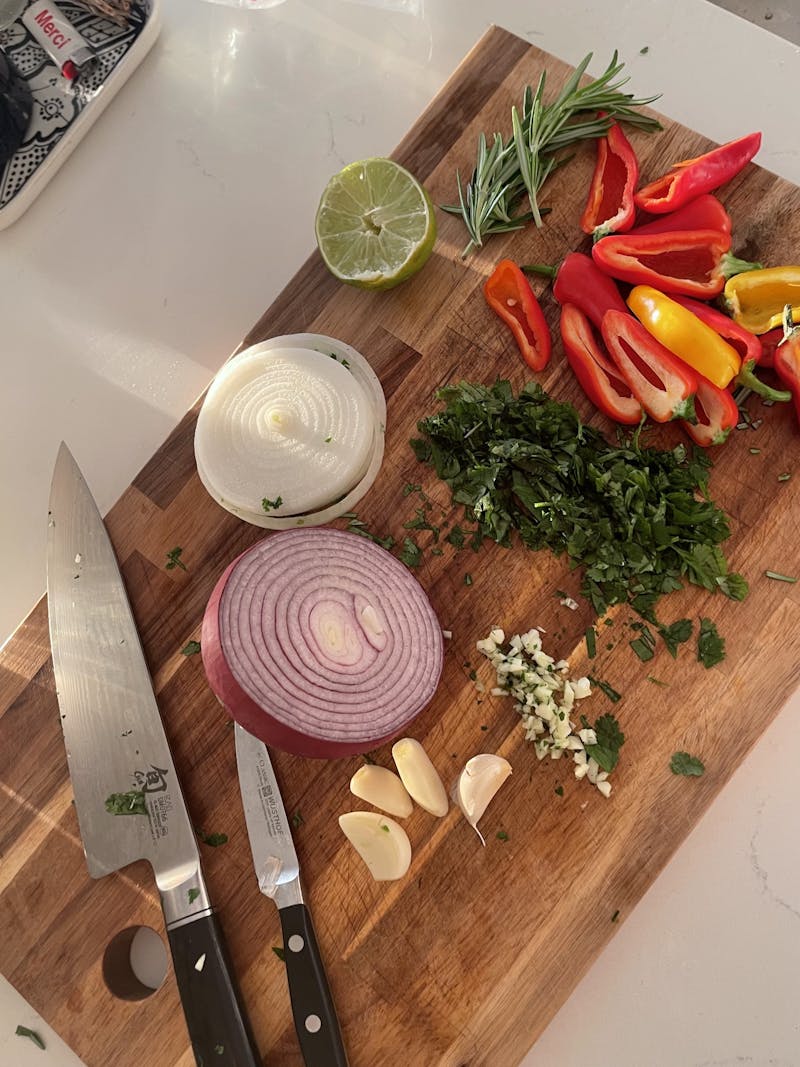 Here's how we've been making it:
WHAT YOU NEED:
Fresh white fish (so many different types can work like halibut, corvina, snapper, and grouper)
4-5 limes
Red onion
Cilantro
Sea salt
Black pepper
Olive oil
Optional: chopped red or green pepper, mango, avocado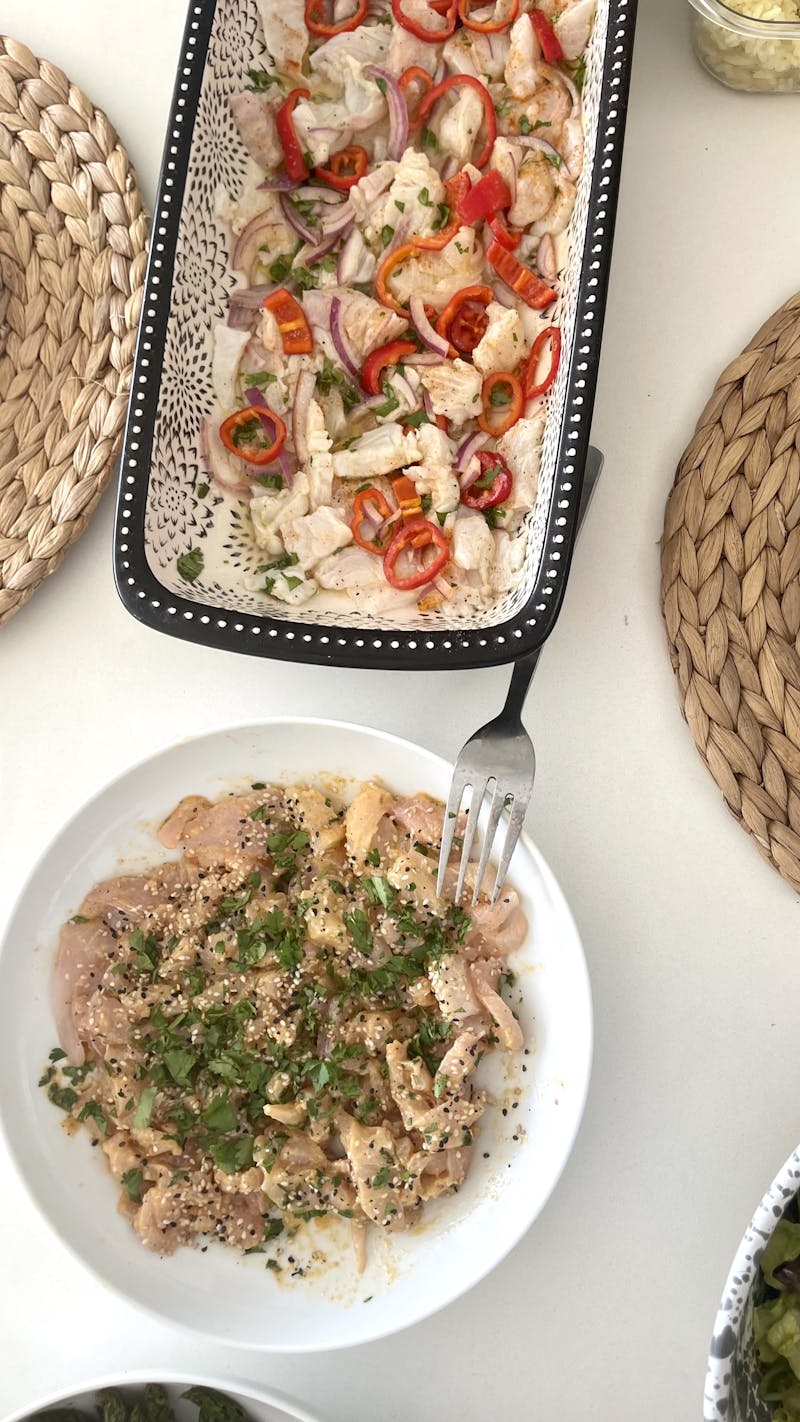 HOW-TO:
Slice fish into small 3/4 inch pieces and lay them in a flat bowl or dish
Squeeze the juice from 4-5 limes onto the fish and ensure that each piece of fish is covered with juice - this gives it the "cooked" effect.
Cover and put in the fridge for 15-20 minutes.
Meanwhile, finely chop 1/4 of a red onion, a whole medium red pepper and a small handful of cilantro
Add any other vegetable or fruit you would like
After about 15/20 minutes remove the fish from the fridge and add the rest of the ingredients and mix together
Put back into the fridge for another 30 minutes to allow flavors to meld
Remove and add a tablespoon of olive oil, a sprinkle of sea salt, and fresh black pepper
Enjoy!
xx Celene
SIGN UP FOR FREE TO CONTINUE READING
Get free access to our Beauty Edit and emails with exclusive content