We're serving up a warm and delicious, protein-packed hot chocolate, complete with beauty-boosting benefits. 
I love to make this when I'm feeling snacky and craving something sweet, and want to get cozy on the couch.
Ingredients:
1 scoop of WelleCo Nourishing Protein Powder in the Chocolate flavor (can be the Vanilla too; or your favorite Matcha powder)
1 scoop of Holi(Mane) hair, skin + nails supplement
A sprinkle of Ceylon Cinnamon (which has anti-inflammatory properties)
Your favorite non-dairy milk (I'm using MALK organic oat milk - I love this one because it's so pure and doesn't have a lot of gums, preservatives or inflammatory oils) 
Hot water
An electric frother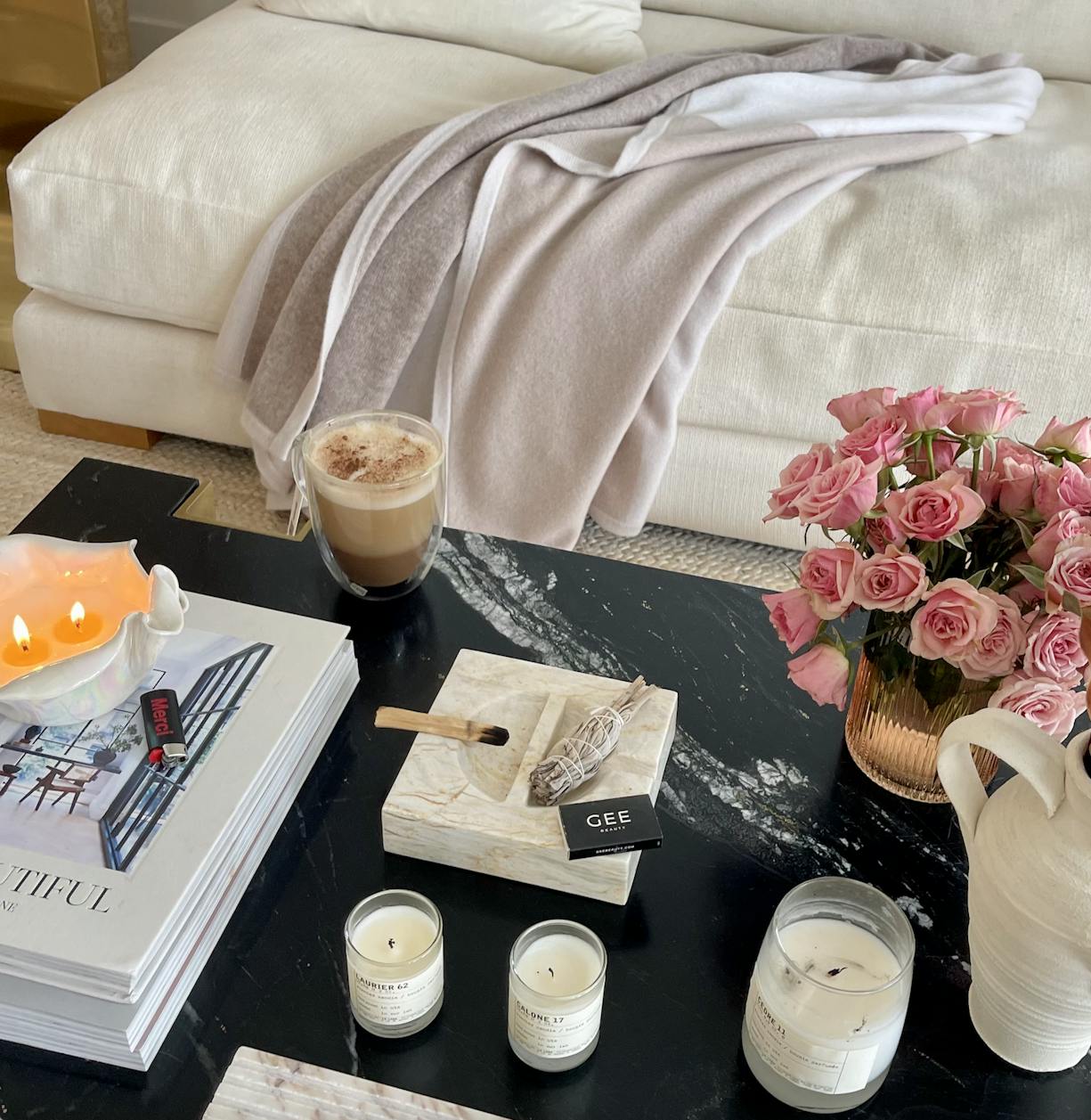 How To Make It:
Add 1 scoop of chocolate powder to your mug
Fill 3/4 full with boiling water and stir
Add 1 scoop of Holi(mane) and use the frother to blend
In a seperate mug, pour half a cup of your milk and froth until you make a creamy, thicker foam
Pour into mug with water and chocolate
Stir + mix all together and sprinkle cinnamon on top
Enjoy!
Find Out How The Gee's Define Wellness
SIGN UP FOR FREE TO CONTINUE READING
Get free access to our Beauty Edit and emails with exclusive content