Walking 10,000 steps a day has become a shared goal amongst the Gee women.
For the past two years, each Gee woman has made 10k steps of walking a day a priority for heart, mental and physical health.
The beauty of walking is that it's so simple and so effective. No matter where you are in your fitness and health journey, going for a walk will always make a positive impact in your day and life.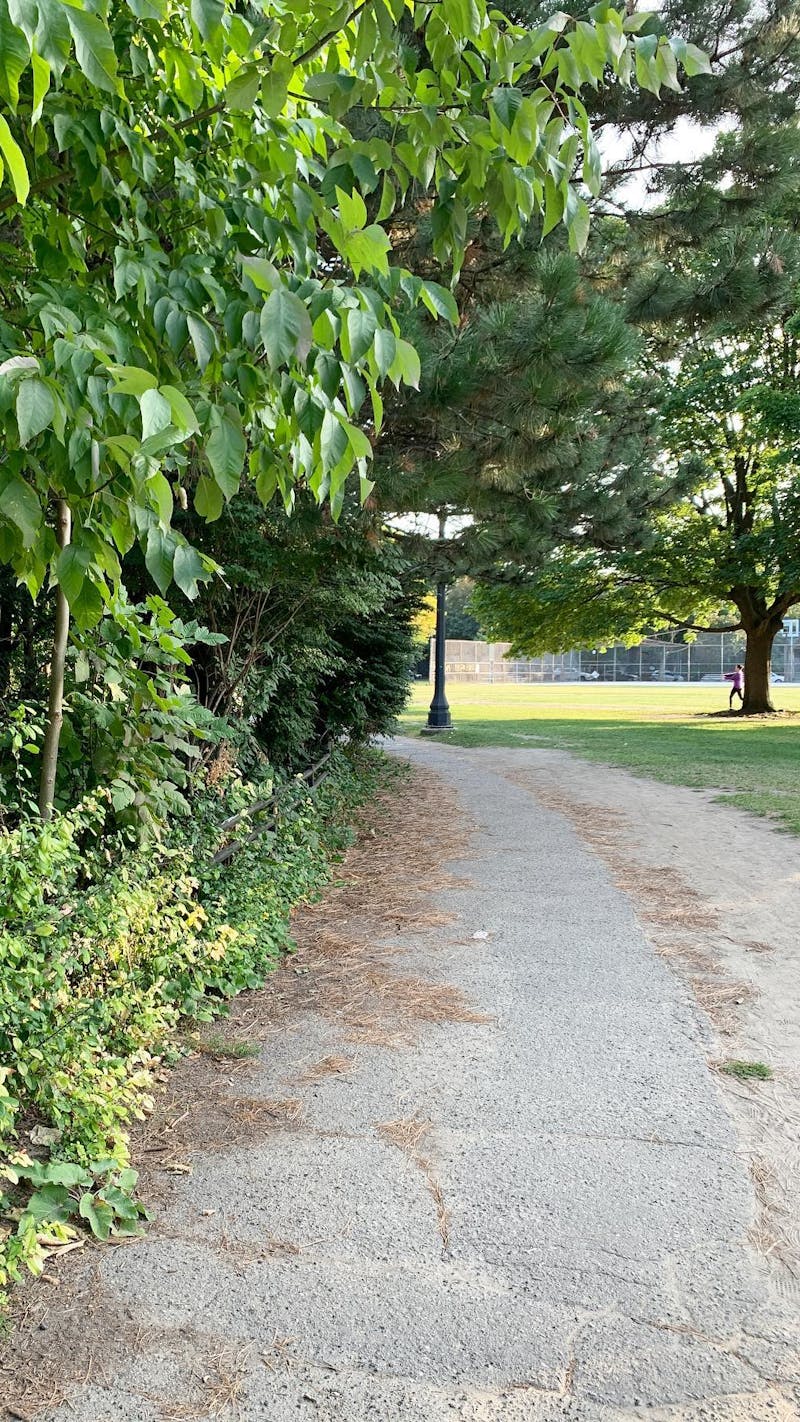 Meeting Your Goal:
There is something to be said about setting a goal and achieving it. Not only does it feel incredible, it ignites motivation to continue setting positive goals and working hard to achieve them! With walking, we set the goal of walking 10k steps a day, five days a week. 
The benefits of walking include:
Increased energy levels
Improves circulation
Boosts your mood
Aids in digestion
Improves sleep
Reduces stress levels
How The Gee Women Get Their 10k Steps Done:
Between the 4 of us, we each have unique ways of getting our 10k steps in. 
For Miriam, it's a mix of skipping, jumping on the reformer and walking outside.
I like to think of myself as a skipping pro. I have always loved skipping and the more you skip, the better you get. You would be surprised how many steps you can achieve by skipping for 10-20 minutes." - Miriam Gee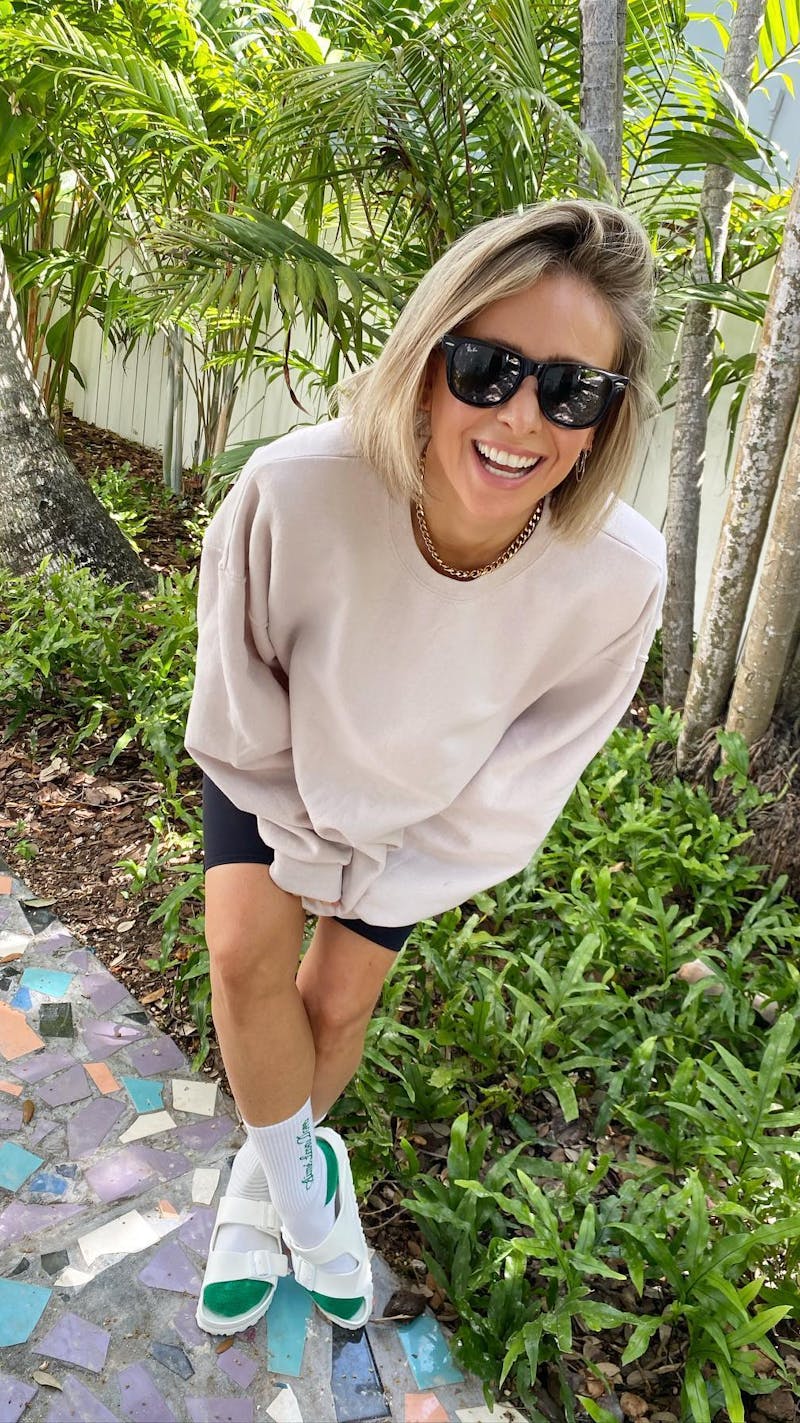 For Natalie, it's a mix of jumping on the rebounder, walking on the treadmill and walking in the park with her family.
I've been loving the rebounder for a morning boost! I jump for 30 minutes and instantly feel more energized. Added bonus, it makes my skin look amazing." - Natalie Gee
For Celene, it's a mix of a long morning walk and small walks throughout the day.
I love to go for a walk between calls or meetings to reset. It gives you a moment to reflect, explore creative solutions in your mind and refreshes you for the rest of your workday. There are so many benefits to walking, but I have to say the mood-boosting effects are beyond incredible." - Celene Gee
For Steph, her signature is making sure to get 5k steps in by 10 am on the treadmill or outside and going for a walk after work or after dinner to aid in digestion.
I realized the key to achieving 10k steps a day for me, is to get the first 5k in before 10 am. This idea motivates me to be walking by 7:30 am. Depending on how fast I walk, I can do this in 45 minutes. I highly recommend trying this method to change it up!" - Steph Gee
Why Walking?
The key benefits of walking are: improves digestion, regulates mood, improves overall fitness, increases your mental focus, lowers the risk of heart disease, increases endurance, boosts mental health and it's free! 
If you're new to walking and the 10k steps goal, focus on building the habit and each week you can increase the length of the walk/the number of steps. You'd be surprised at what adding in a 20-minute walk in the morning can do for your mind and body!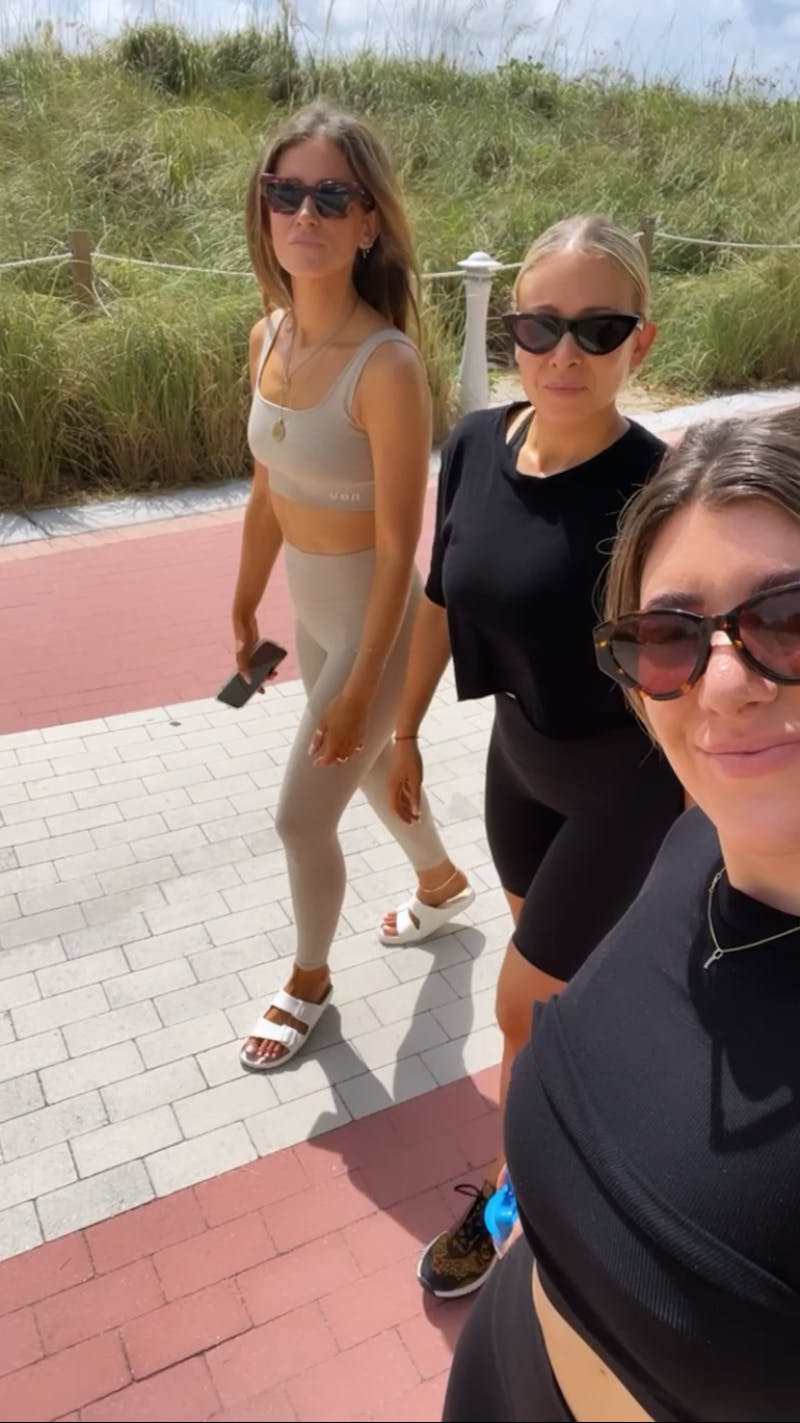 Make It Fun:
We love making things as multi-purpose as possible. Walking is the perfect activity to do while passively doing something additional, such as listening to a podcast, talking on the phone, or making it social by inviting a friend to join you.
Walking does not have to be a chore. It can be an intentional act of self-care or self=development. A few of our favorite podcasts are: TSC Podcast, BOF podcast, Smartless (a great laugh!), or How I Built This. 
What to take with you:
Heading out to get your 10K steps? Tag us #GeeBeauty so we can follow along!
xx The Gee's
SIGN UP FOR FREE TO CONTINUE READING
Get free access to our Beauty Edit and emails with exclusive content