Feeling inspired by my fashion style each season is a big part of what makes me feel confident day-to-day.
Each outfit I create is like an expression of my mood, and the energy I'm bringing each day or to a specific occasion.
It's such a creative outlet for me and I love to plan my looks, shop for new pieces and see how I can incorporate them into my tried-and-true core wardrobe-essentials. As soon as the weather changed on September 1st, I took myself into 6 By Gee Beauty and pulled a mix of timeless and trendy pieces for my Fall look.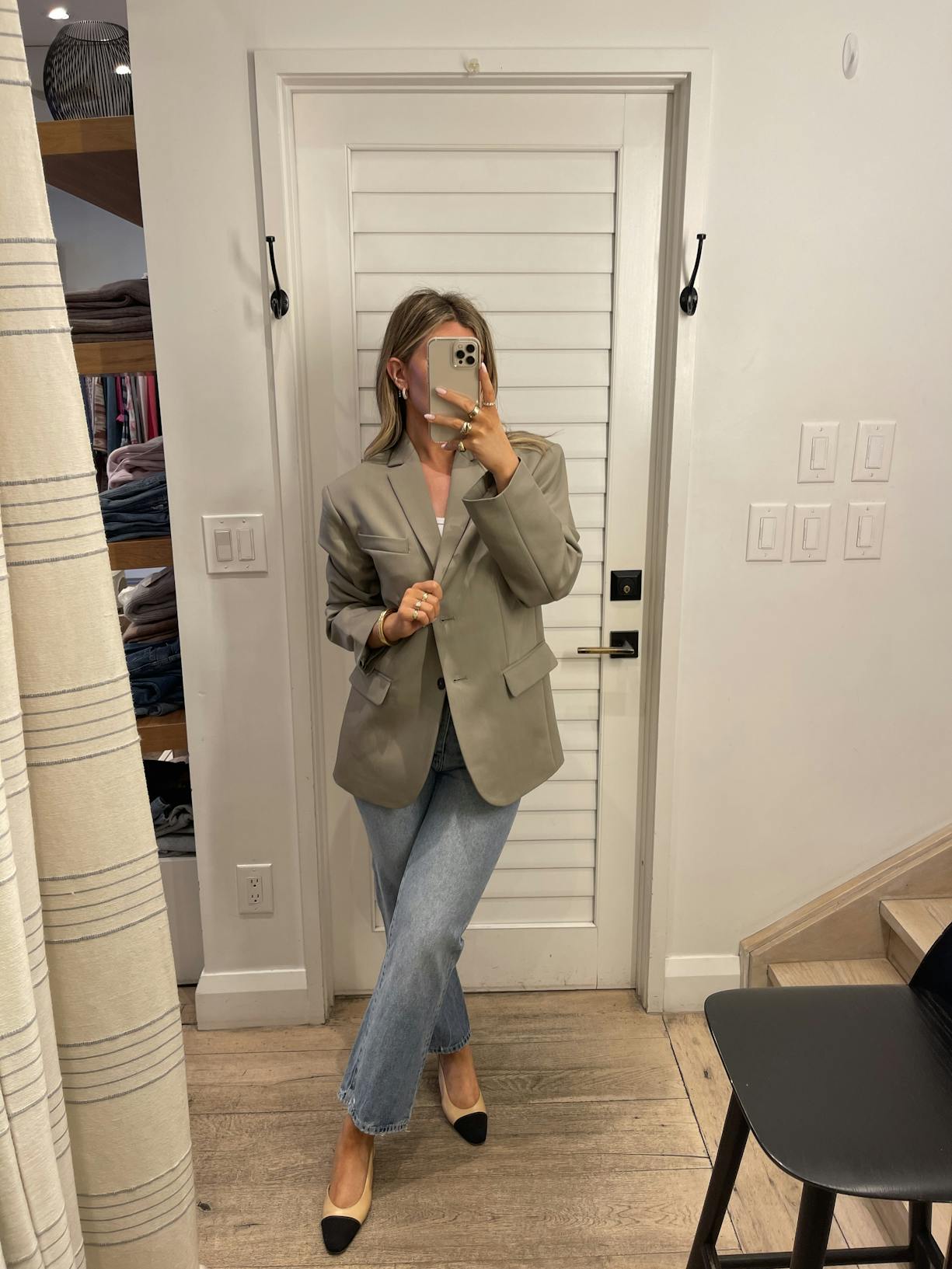 Look #1
Blazer, slim pants and a low heel. This is my everyday work look. Blazers, especially this new Anine Bing oversized number, is the perfect way to elevate a simple look to make it professional chic. I wear a variation of this outfit at least 3 times a week so having a quality, structured, trendy yet timeless blazer like this one is essential. I've paired the blazer with these incredibly soft jeans from 6 that fit like a glove.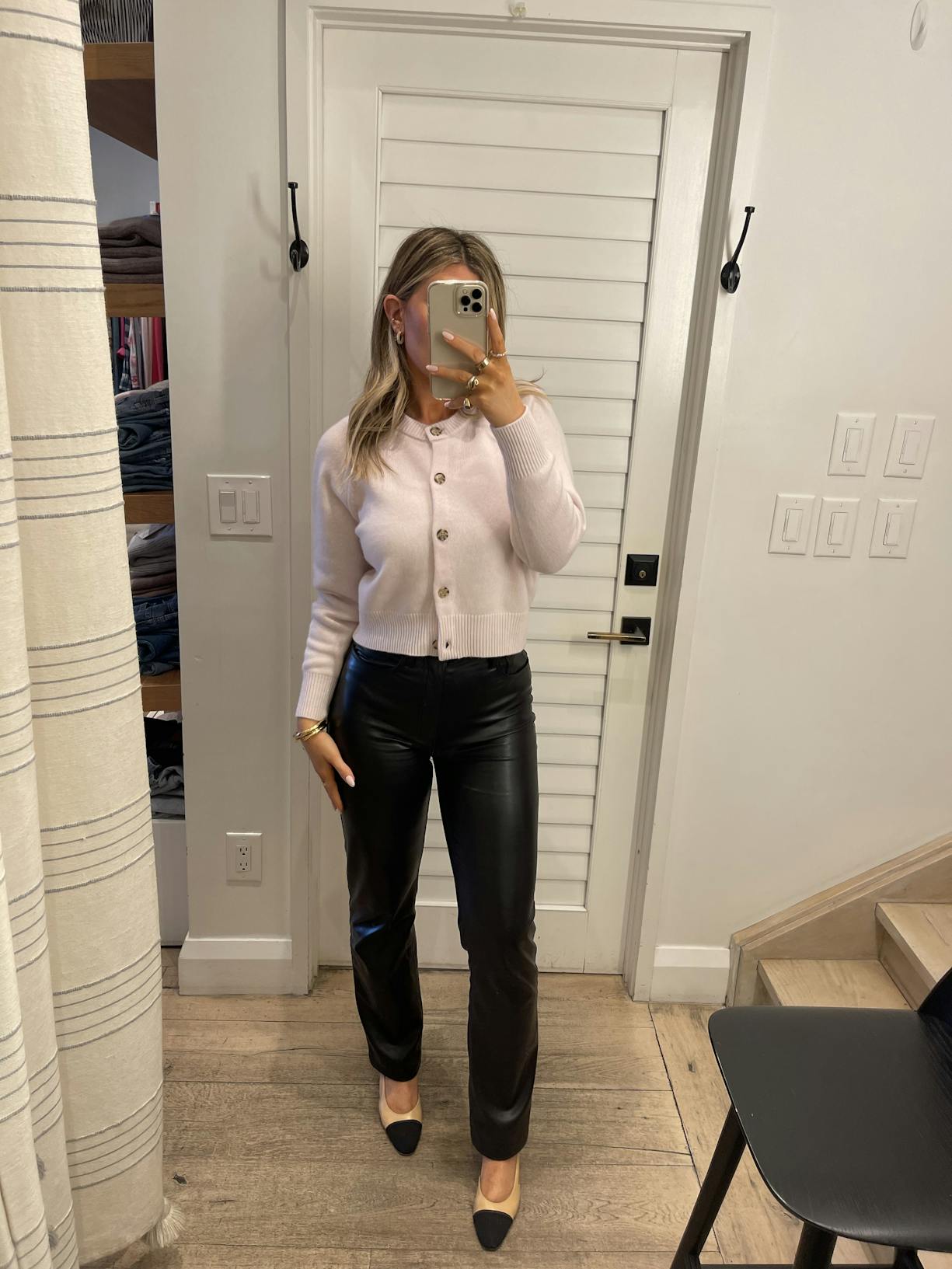 Look #2
This season I'm super into a more preppy style. I've been living in my Loeffler Randall loafers (coming back soon to 6 By Gee Beauty) with white socks and mini skirts so I needed the perfect top to complete the look. This cashmere cardigan by White + Warren is precisely what I've been looking for. I chose the baby pink in a more fitted size to give me that Cher from Clueless energy (is it working?). This piece will be versatile for me to wear on its own, under a blazer, over a dress and out to dinner.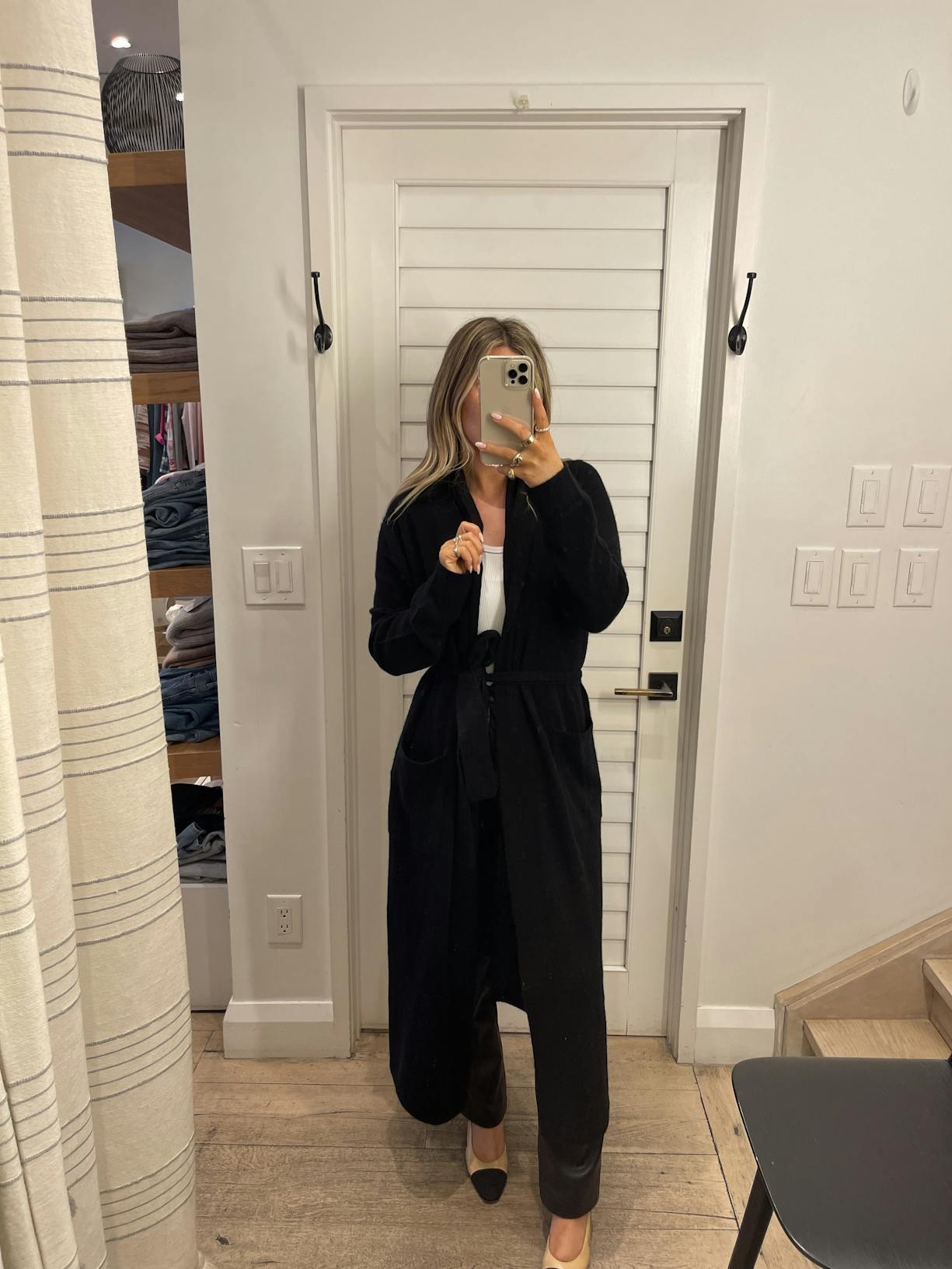 Look #3:
I never thought I'd be wearing a long cashmere sweater, but the second I put this piece on, I refused to take it off. To me, this is the most versatile piece that will carry me from fall through to winter (the reality has officially set in). I love the way this long sweater hangs while also giving my body shape. It comes with a matching belt/tie to synch the waist for a more fitted look. I'll be wearing this to work, when I travel, and to lounge in at home. 
Shop More Of My Faves From 6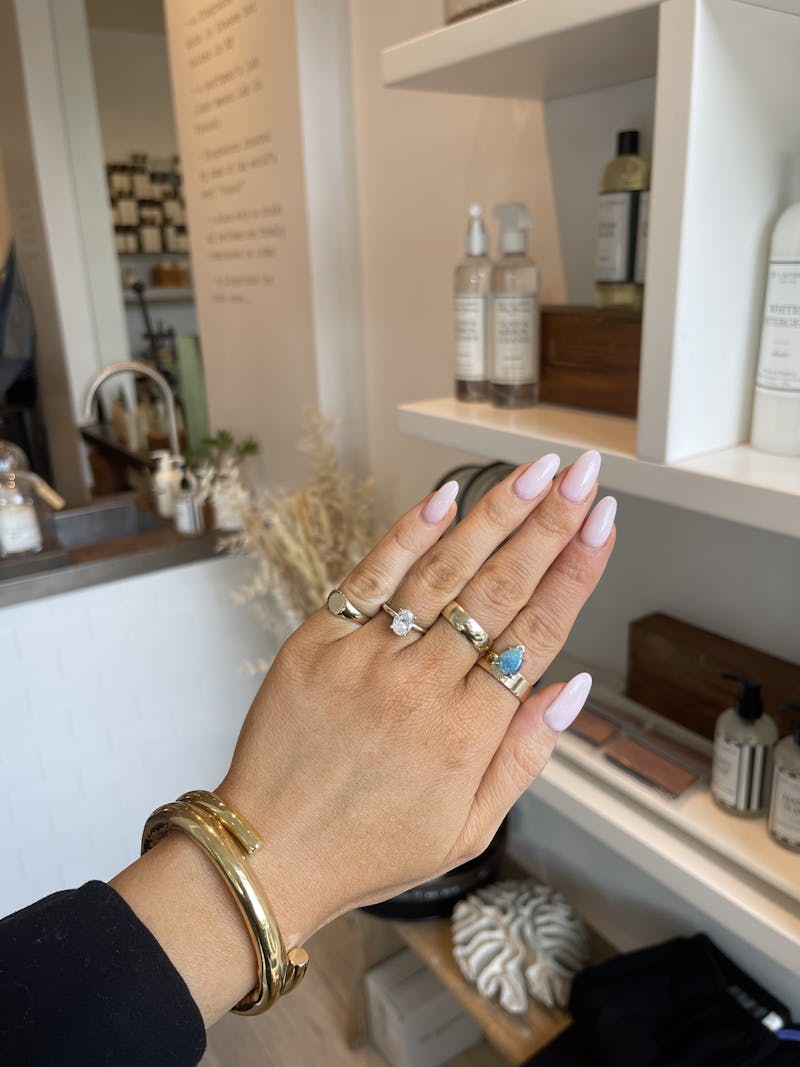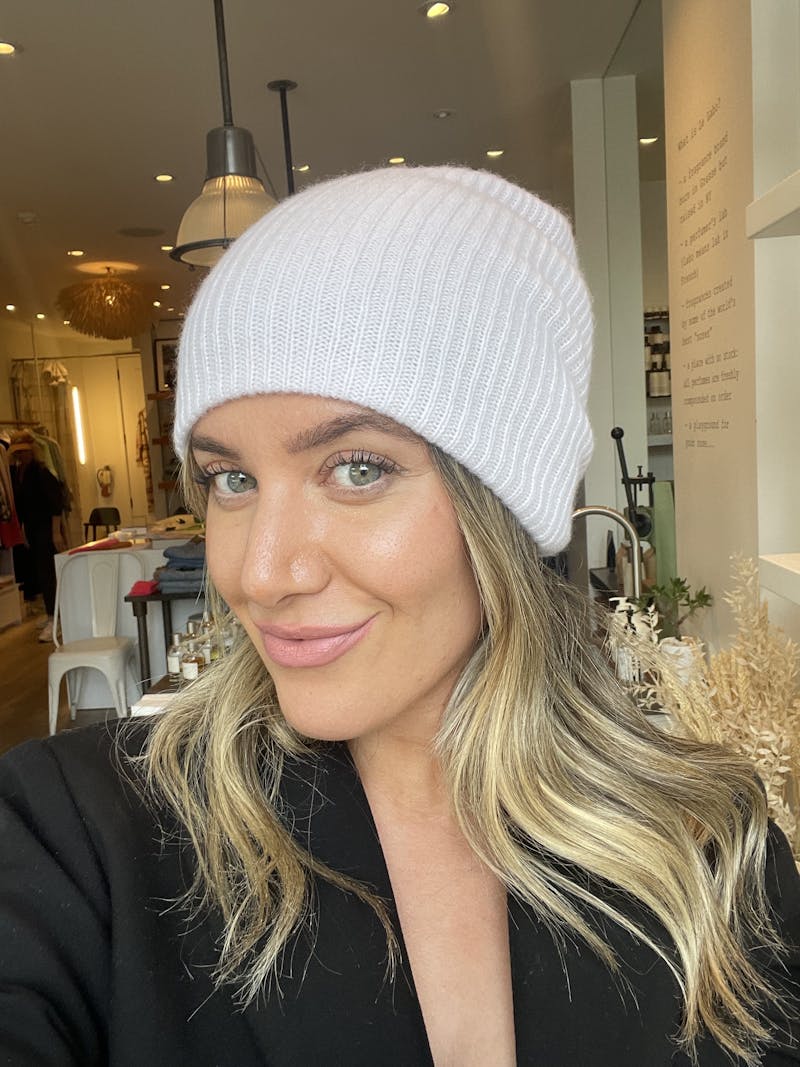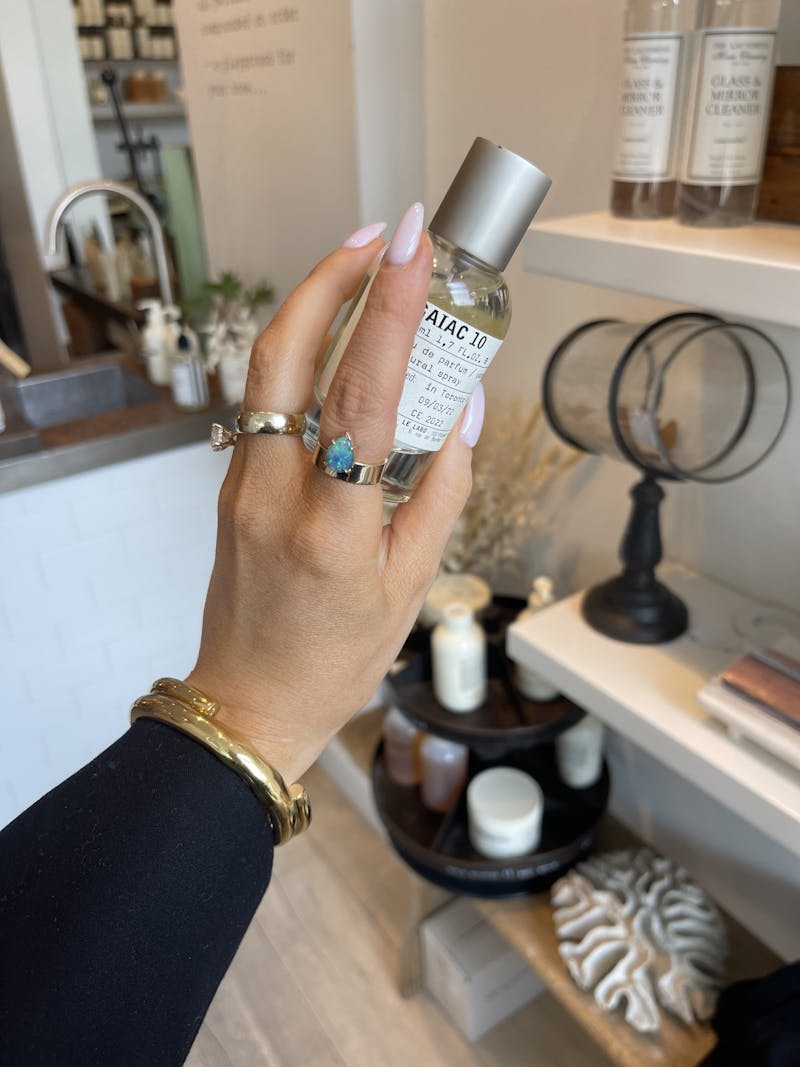 Look #4
Accessories are everything. I've learned so much about style from Michelle, especially the value of what quality accessories can do to any outfit. I am in love with all of WWake jewelry pieces but once I put this ring on, it felt like an instant connection. I love the way it blends with the rest of my rings yet stands out with this gorgeous blue Opal making it feel timeless and trendy at the same time. And as I was putting on this gorgeous ring, I saw this cute soft pink cashmere hat that instantly brightened my face when I put it on. The second the temperature changes, my ears tend to get cold so I'm always looking for a cute, functional and most importantly, soft hat. This one is the perfect fit. 
Shop My Gee Essentials!
A new season means recommitting and reaffirming my routines and goals. One of my rituals everyday is to take my supplements and my go-to is Catalyst Gold. It's a game-changer!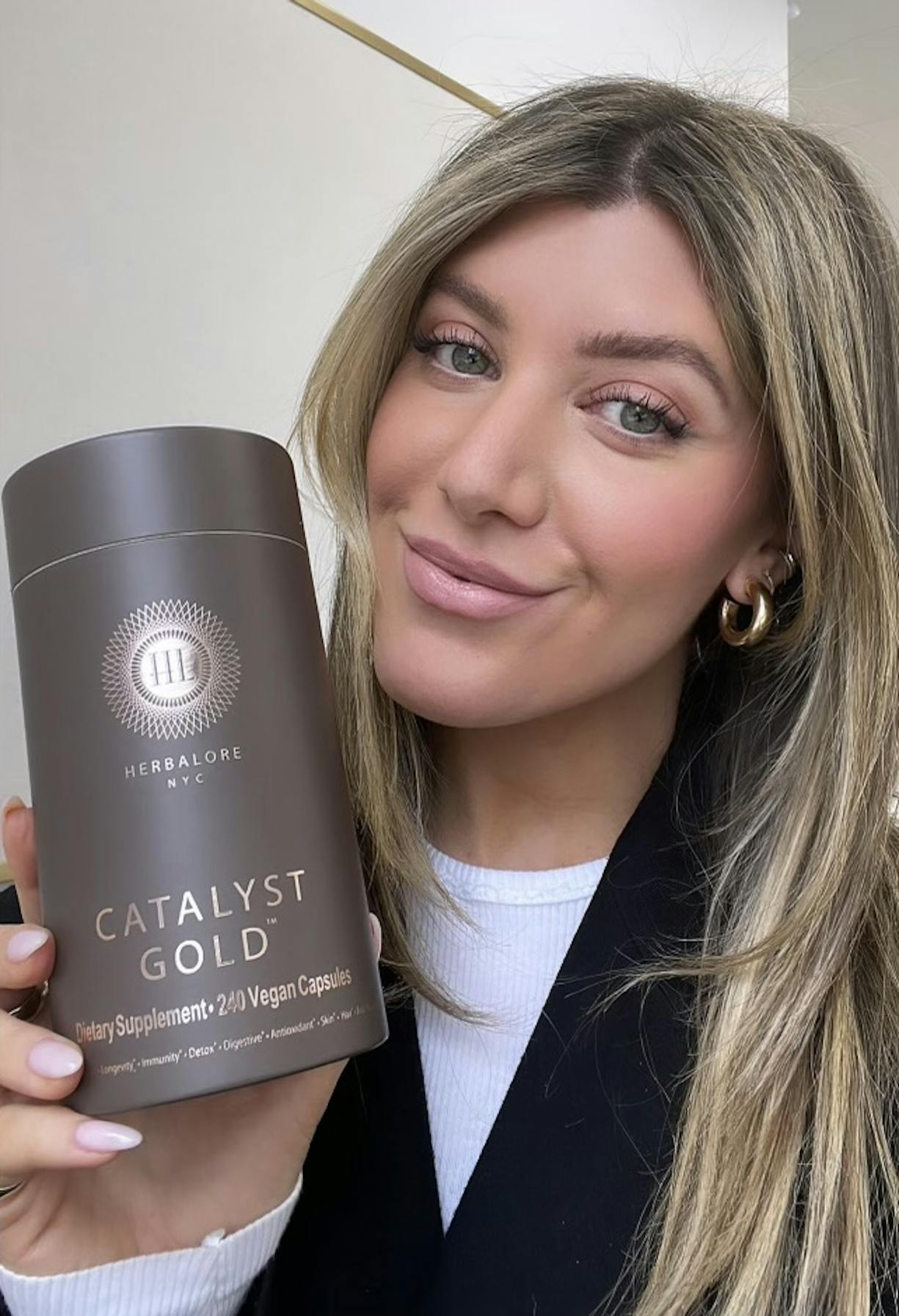 Catalyst Gold is hands down, the best wellness supplement I've ever taken. Within the first 2 weeks of taking Catalyst Gold, my sugar cravings reduced, my energy increased and my digestion improved. I started taking this supplement 6 months ago and haven't skipped a day since. It's a must from me!" - Stephanie Gee
Happy Fall!
xx Steph
SIGN UP FOR FREE TO CONTINUE READING
Get free access to our Beauty Edit and emails with exclusive content