Want to make the most of your morning? Then start taking notes because The Gee's have all the AM tips for you.
While hitting the snooze button may seem appealing, getting up and setting our intentions for the day is the way The Gee's do things.
Today, each Gee is sharing their own distinct morning ritual complete with their own routine and way of doing things.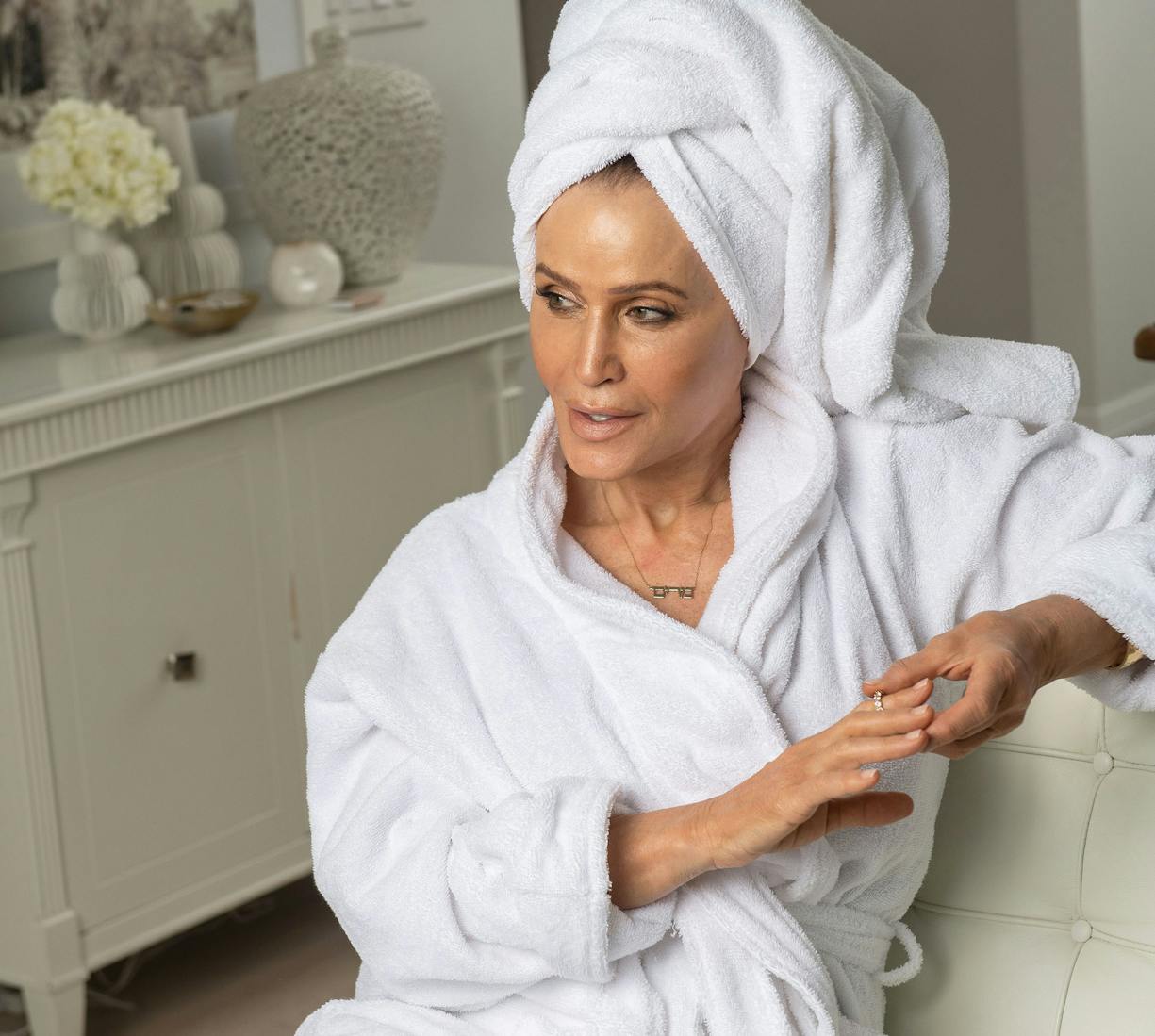 Miriam Gee:
I like to wake up really early, around 5am. This is the time that I need to get everything in - my morning prayers, text my morning blessings to my family, self-care rituals like stretching, water and supplements, tea - and then it's time for my cocktail of serums and masks.
While the masks do their magic, I'll jump on my rebounder a couple of times a week for about 10 min. Next I hold a plank for about 3 minutes. I love to plank! Then lately I've been doing a super cold shower for about 20 seconds. I'm working my way up to longer! 
I know exactly where everything is because my goal is to have everything calm so early in the morning."
Then I get dressed and listen to a podcast - right now I'm listening to Andrew Huberman on The Skinny Confidential show. I usually think about my look the night before - I love to accessorize, wear a lot of color, pattern or texture. I've always been into fashion and used to be a stylist, so its really creative for me to think about my outfits. I used to lay out my daughters' clothes the night before school, or a party. I'd lay them out on the floor on the end of their bed.
I've prepped my lunch the night before and I eat breakfast at the office, so I pack it all up and I'm out the door by 7:30am!
What would surprise us about your morning routine? 
I lay out my clothes, even the accessories, the night before. I get inspired by the visual of the outfit when I wake up in the morning, like that's the energy and persona I'm going to take on that day. I even think about the lipstick, the eye shadow, the full look.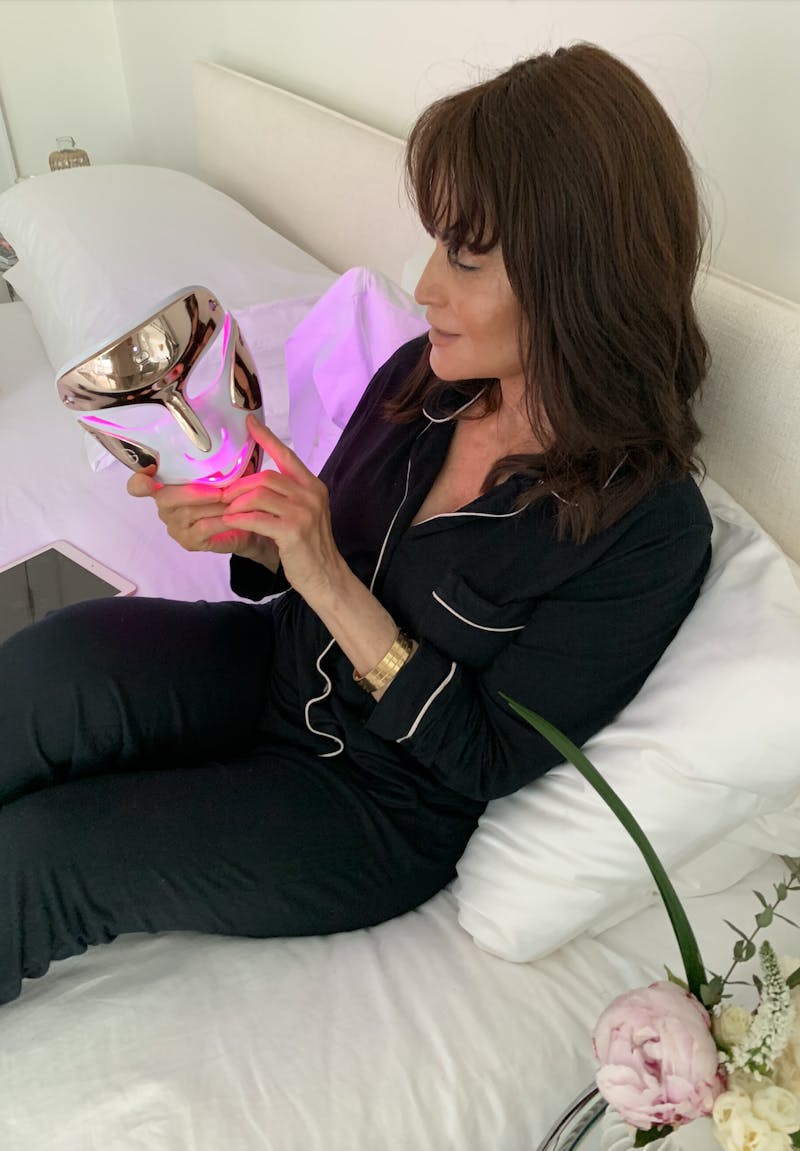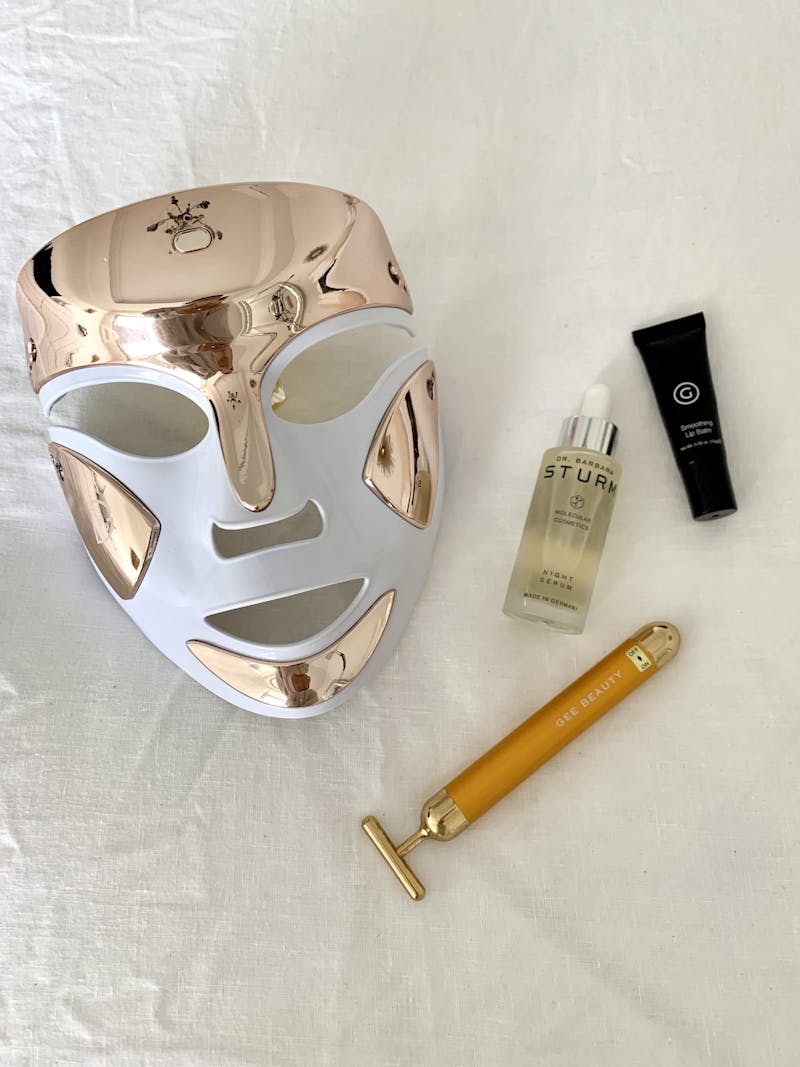 Miriam's AM Essentials: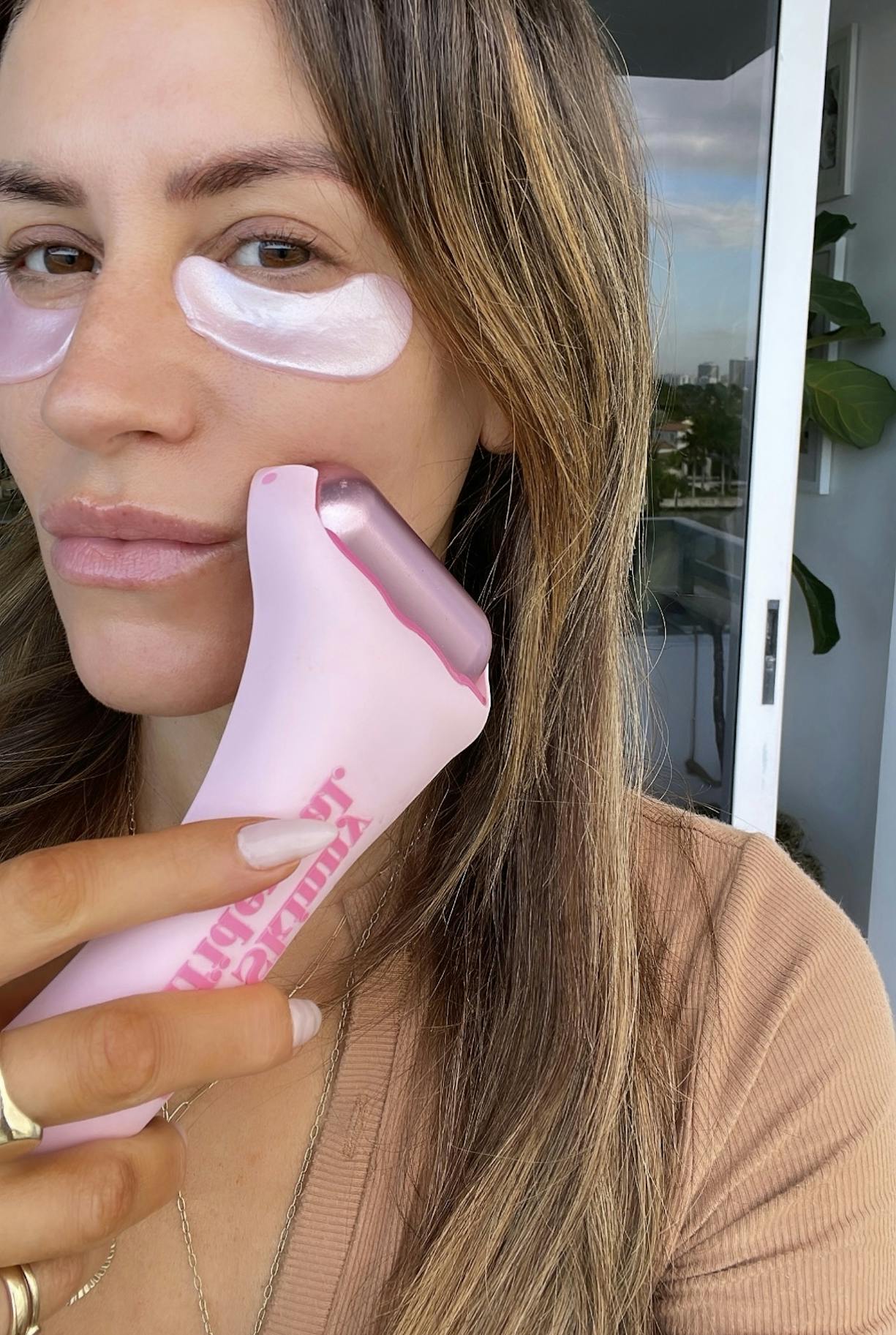 Celene Gee:
Lately I've been changing up my morning routine, depending on the day and what I'm feeling like will help set me up for the best day possible. I've really been working on going to sleep earlier, tracking my sleep with my Oura Ring (I'm excited when I have a great sleep score, and when I get my daily 10K steps in). This also allows me to get up earlier and feel rested and more ready for the day. I'm not exactly a morning person but I've come a long way!
There are my "non-negotiables" like my lemon water, coffee, and stretching and skincare, and then what timing permits, like walking or pilates, or making a green smoothie and cooking.
First thing I do when I wake up is spray my skin with a hydrating mist - it refreshes and awakens me and my skin - it's like a signal to wake up. I turn the radio on too. I love the noise, the talking, the music - I always have the radio on in the morning. 
Next, I make my coffee and grab the Hot Mess Ice Roller from my fridge, while I drink about half a mason jar of water I've left out from the night before. I mix Agent Nateur Holi(mane) and Inulin powder into my coffee, and try not to get on my phone until I've done my morning prayers and stretching. I instantly feel better after I stretch, its crazy. After that I'll check in with any texts and urgent emails, do a Melissa Wood Health pilates class or walk on the treadmill or outside while wearing under eye masks (lately I've been wearing them every morning - I know its a luxury but they are a game-changer for me, I get puffiness or hollowness under my eyes and these do the trick). 
Then I'm usually in a time crunch and start to get ready. I do my skincare routine, dry brush my body before getting dressed, do my makeup and hair, grab my lunch and laptop, and I'm out the door! Usually on my way to work I talk to one of my sisters or my mum about our days ahead!
I really try to meal prep the night before and think about ways to make my morning more efficient and like auto-pilot. "
What would surprise us about your morning routine?
I love listening to the radio in the morning. In Miami I listen to 103.5 - the Breakfast Club show. I actually don't want to choose any songs, playlists or any podcasts first thing, I would be too indecisive. I love that it's more of a mix of talk, music, news, current events.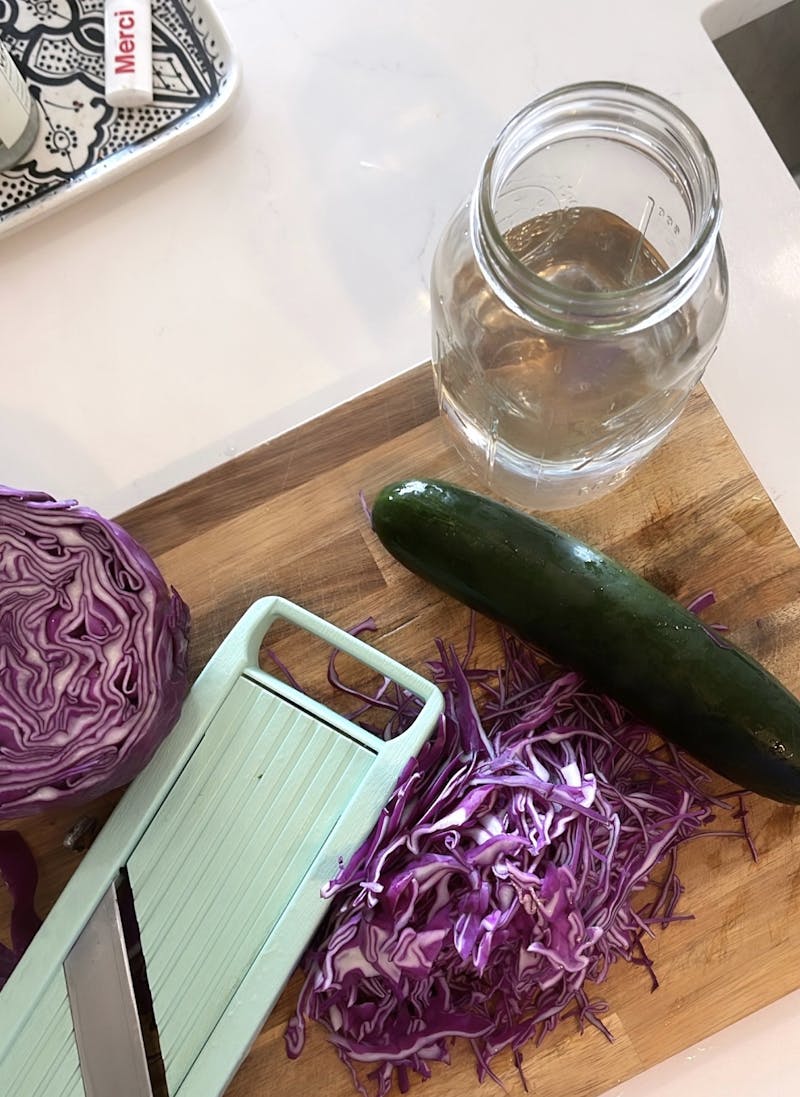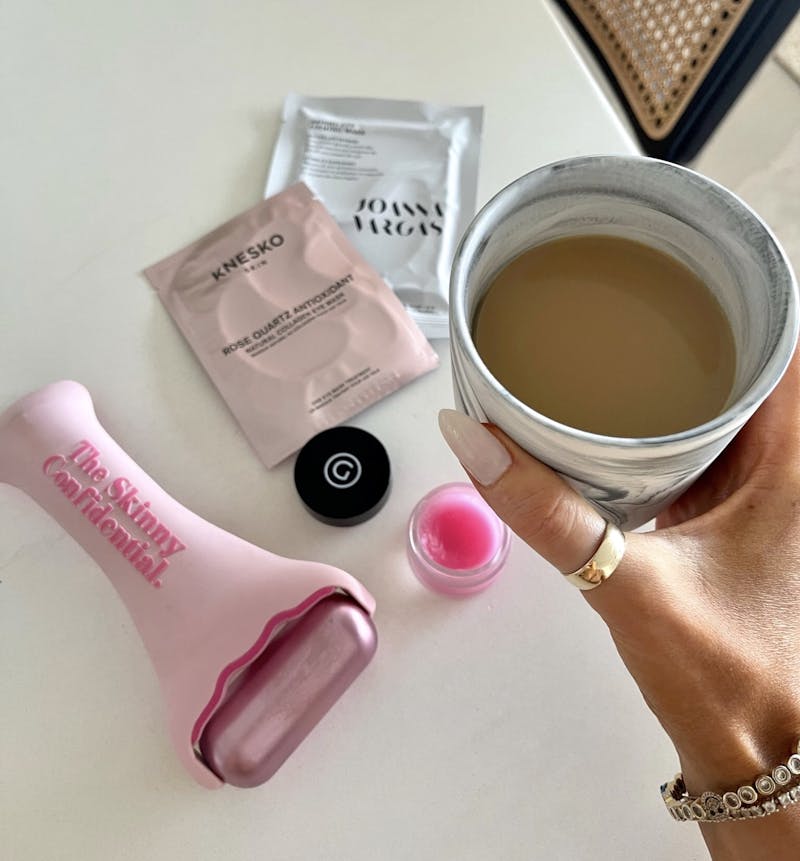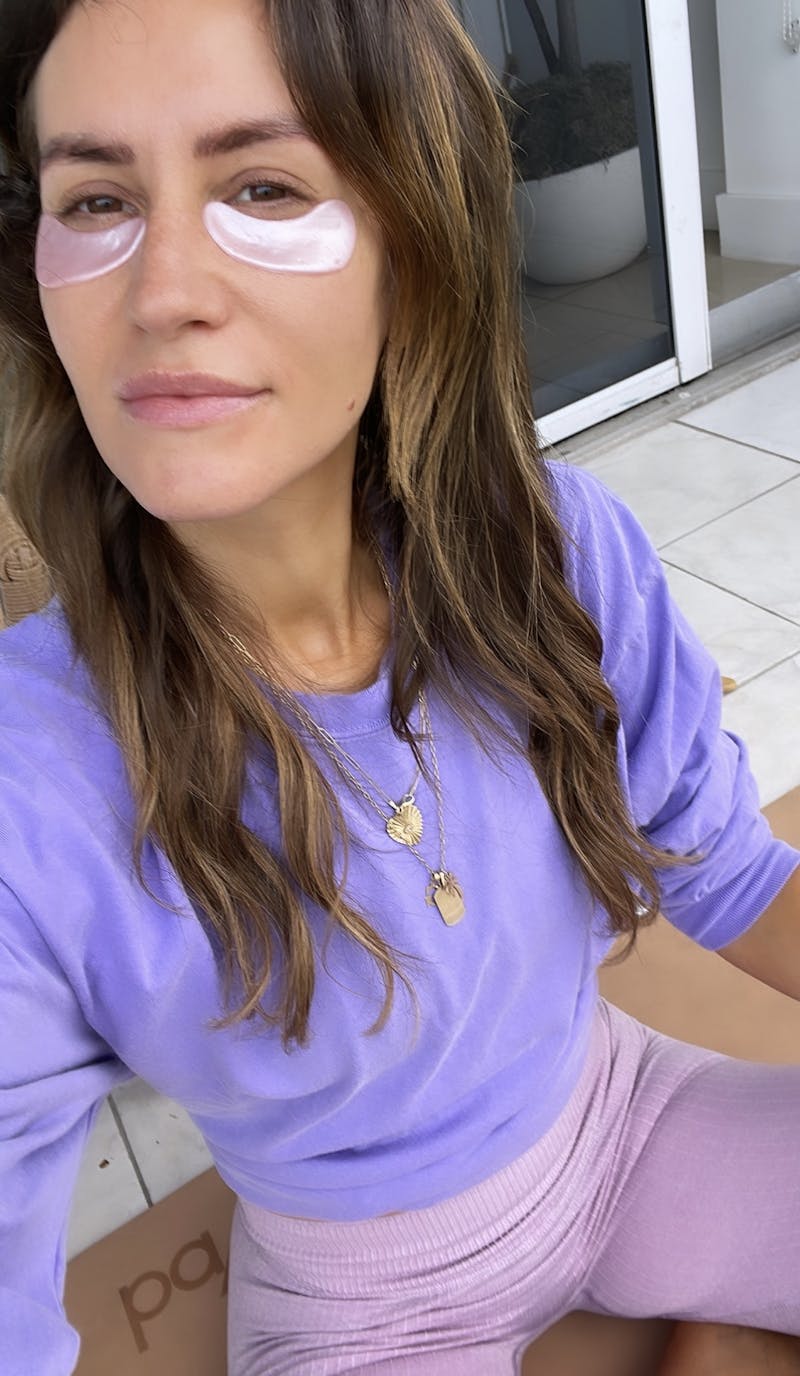 Celene's AM Essentials: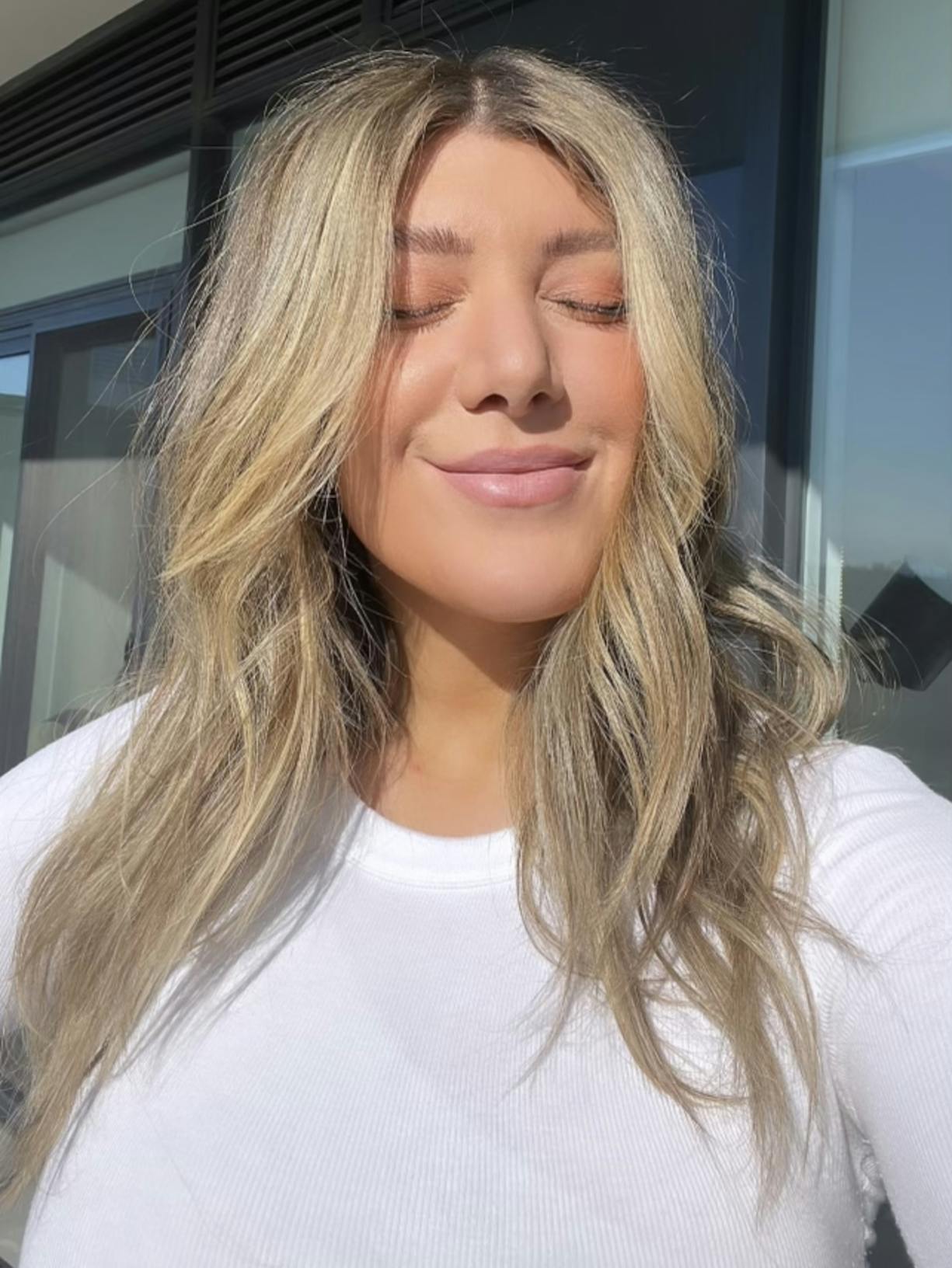 Stephanie Gee:
Even though I'm so committed to my routines, I still have to hype myself up every morning to do them. Recently I experimented with using my own energy (aka no coffee) for the 2 hours of my morning and wow did I surprise myself with how much natural energy I have. I focus those first 2 hours on water, skincare, fitness, cleaning (emptying the dishwasher is a morning sport), and getting dress all while listening to a podcast to keep it moving. By 9am, I am ready for my coffee and I enjoy it with something to eat and give myself a pat on the back for all that I've accomplished so far.
My morning mantra is: busy people get stuff done."
I also love sharing my morning routines on Instagram because it holds me accountable and connects me with my community who also value their busy mornings. One of my best tips: 5k steps before 10am. Just like our makeup, I aim for my mornings to be multi-purpose.
What would surprise us about your morning routine?
When I say listen to a podcast I really mean I listen to Seinfeld episodes!
Steph's AM Essentials: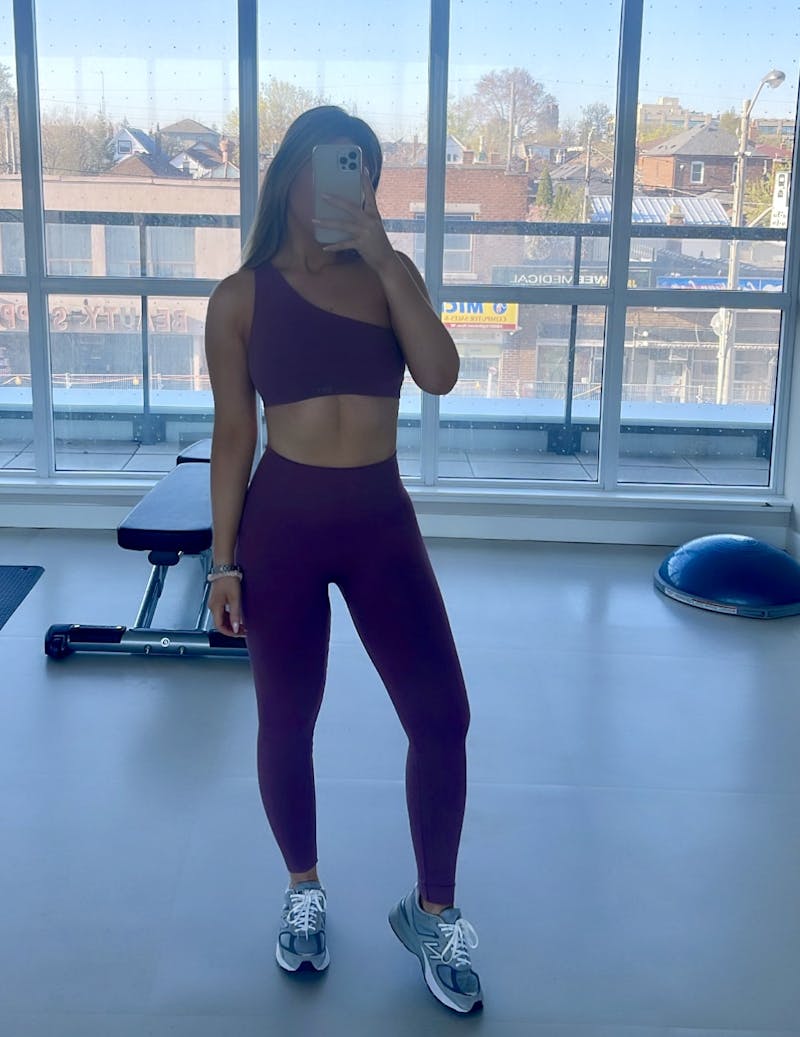 Natalie Gee:
I've recently started wearing an Oura Ring and what it's taught me is how important my length of sleep is. In order for me to wake up and get in all the things that truly fill my cup, I absolutely need to be sleeping by 9/9:30pm latest. That's because I'm up and hitting the gym for a 6am class which is really my gift to myself. I get everything done that I need to do for me before my family is awake and by the time I'm home, I'm able to offer them my best self.
Squeezing everything I do into one day isn't easy and it's something I practice everyday."
What would surprise us about your morning routine?
I think what surprises me is actually how much i get done in such a short amount of time, and how important waking up early is for me personally.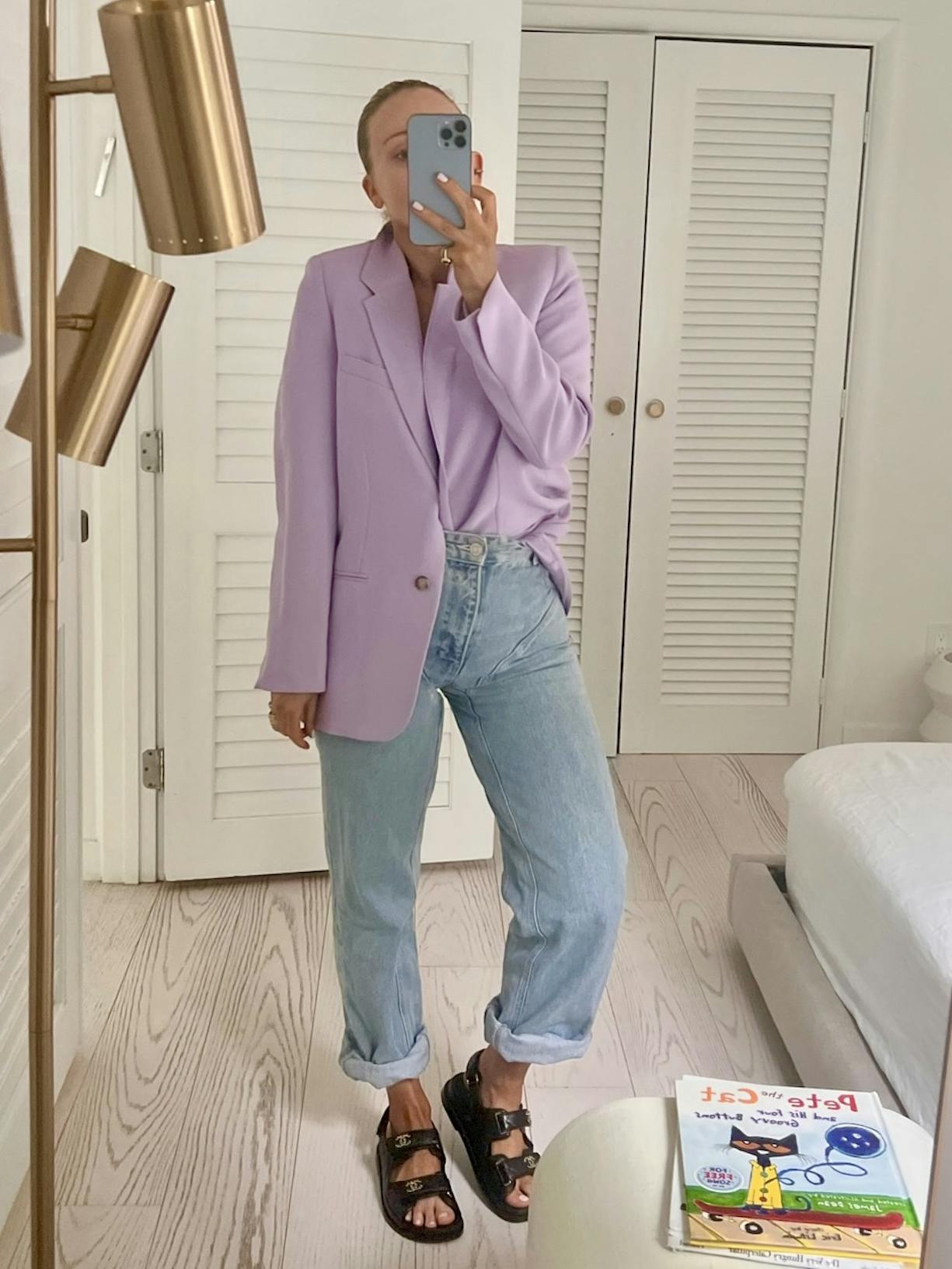 Natalie's AM Essentials: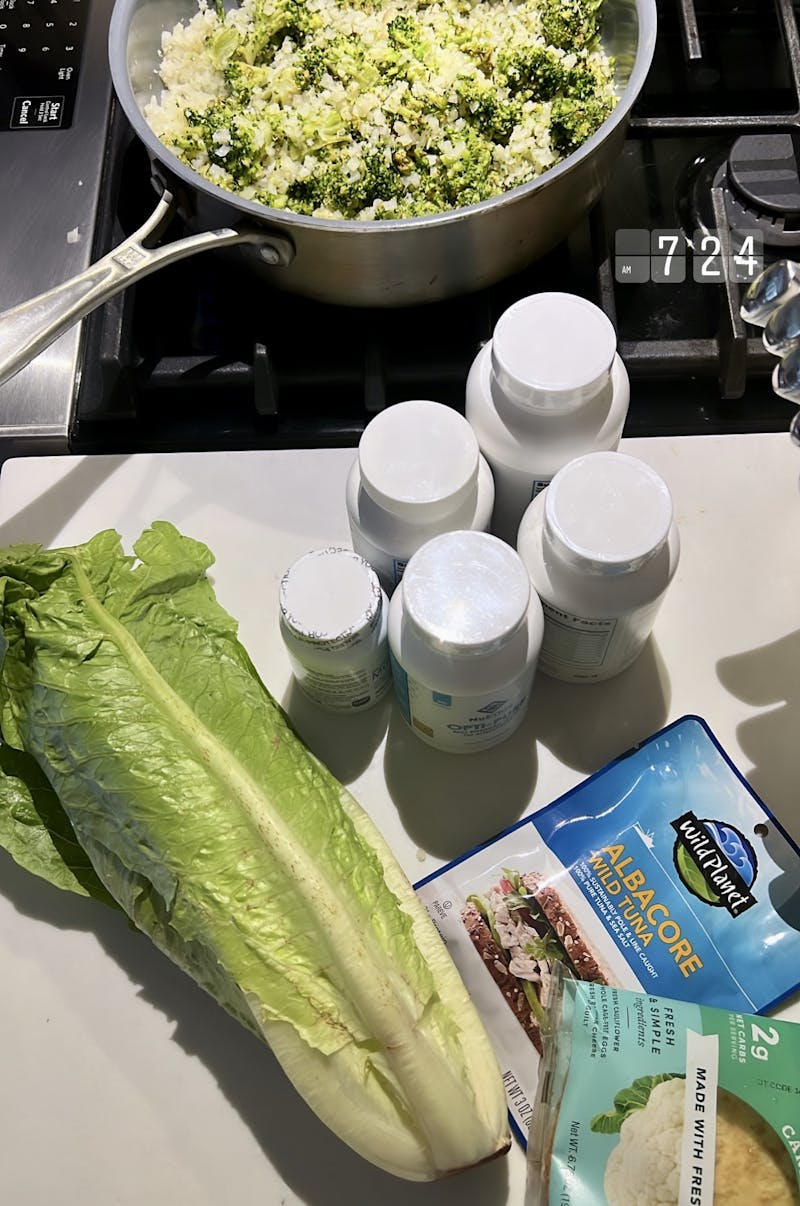 SIGN UP FOR FREE TO CONTINUE READING
Get free access to our Beauty Edit and emails with exclusive content