As anyone who leads a busy lifestyle knows, it's crucial to carve out time for yourself.
Since I start my day before 5AM, whenever I find a moment to relax and recenter, I make sure to use that time very wisely.
I'm sharing what I'm currently doing and using this month that's helping me glow and grow, from the inside out. The products and techniques I use are truly what keep me grounded, balanced, and focused and even if I have just five minutes, I make it count.
#1: The Skinny Confidential Hot Mess Ice Roller 
Like a Russian Bath for the face, it stimulates the lymphatic system, helps get rid of puffiness and toxins. I use it on the back of neck to cool me down and help release tension, like an ice pack."
#2: Dr. Barbara Sturm Face Mask
I use this around my eyes, face, lips and neck - even during the day I massage it in and wear it while I grocery shop. I wear it on the plane too. I sometimes mix the Super Anti-Aging Serum in with it. Basically if you see me outside of work, I'm most likely wearing a mask."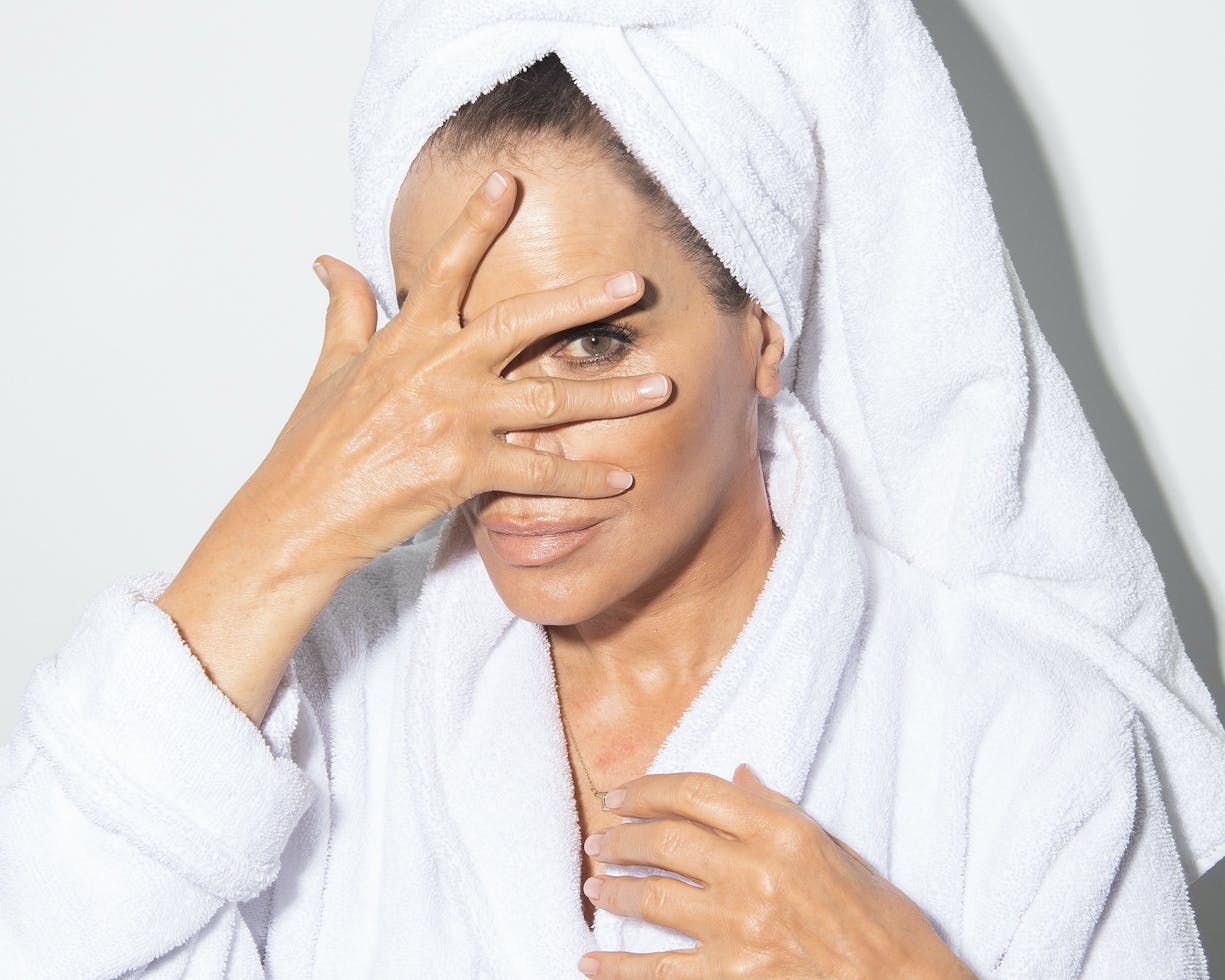 #3: Dr. Sebagh Extreme Maintenance Hand Cream
I apply this at least 3 times a day. I massage it into my knuckles, in between fingers, my wrists, and the sides of my hands. At night I mix in the Vitamin C Powder and the Deep Exfoliating Mask as my overnight hand treatment. Hands are the new neck."
Shop Miriam's Must-Haves!
#4: Agent Nateur Holi(mane)
I add a scoop to my morning coconut yogurt - or at the end of the my workday as a treat. I mix in fresh berries and mint, with a touch of cinnamon for boosted anti-inflammatory benefits. I've definitely noticed less hair falling out in the shower. I'm committed to taking it daily - like everything its all about consistency."
What's Always With Me:
A 1-litre bottle of water with lemon
My Arrae Calm supplements
Gee Beauty S'More Lip Liner + Hanky Panky lipstick
My notebook
Drawings and pictures with my grandchildren
Miriam's Best Wellness Advice
SIGN UP FOR FREE TO CONTINUE READING
Get free access to our Beauty Edit and emails with exclusive content