If being an entrepreneur is all about making it personal, being passionate & bringing your vision to life, then I feel truly defined by this throughout my life. 
From building Gee Beauty - our modern, multigenerational beauty brand - with my family over the last 20 years - I've drawn on my own life's experiences and found the opportunities within the challenges. 
I've never forgotten where I came from. As young girl I had very acneic skin, and because of this I was unfortunately teased and made fun of. 
This experience taught me empathy, and to try to live without judging others, especially from surface appearance. It's what's underneath that defines you. From that moment on (and a few other situations) I made up my mind to look at seed and not the shell. 
Look at the seed, not the shell. It's the seed that is everything to the Gees. "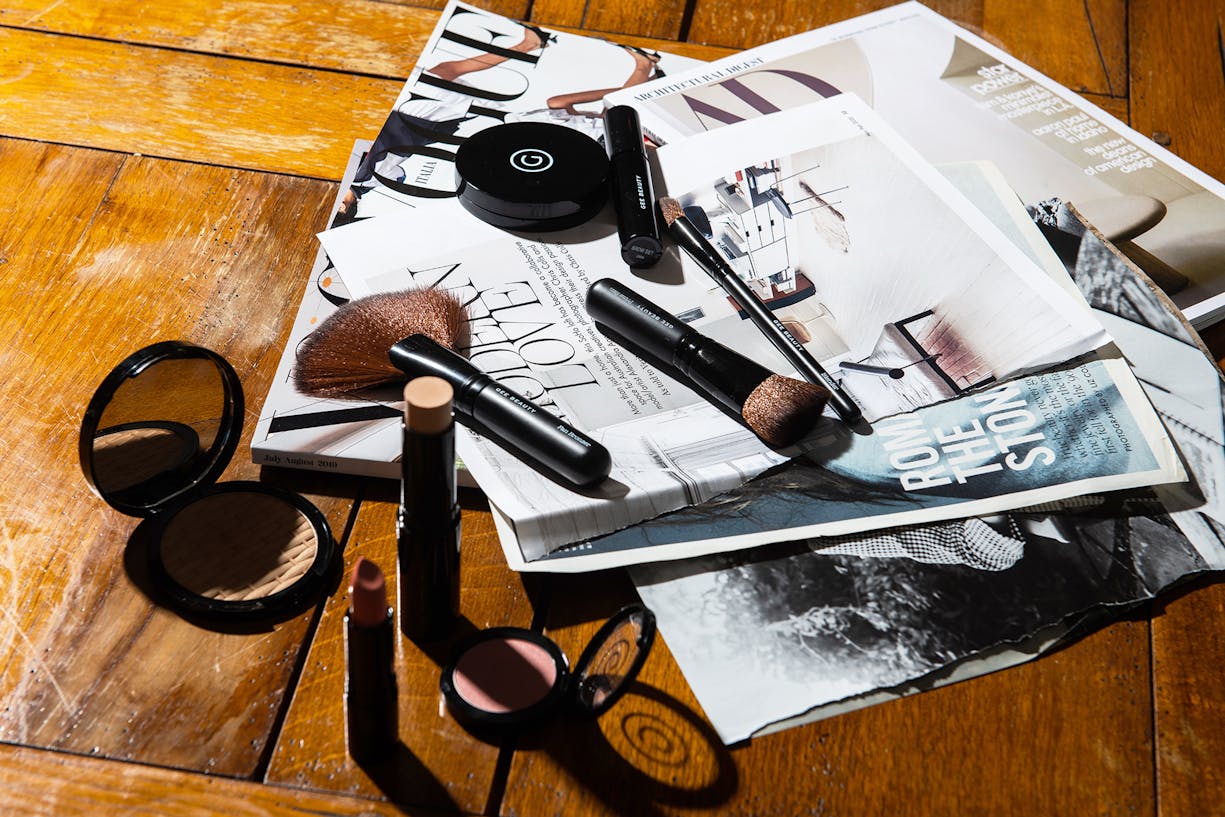 I started at very young age to self-help and treat my skin with ingredients that we had in our kitchen: eggs, lemons, oatmeal, parsley, and few other things. I would make masks, cleansers, and anything I thought it would bring down my acne and sooth the redness. 
I truly believe that G-d gave me an incredible eye for seeing beauty around me, doing the best with what I had, making the impossible to possible, and to treat everyone with respect. From my early experiences being teased and then becoming so empathetic, I became so caring of others, always wanting to help. My nickname was Mother Teresa.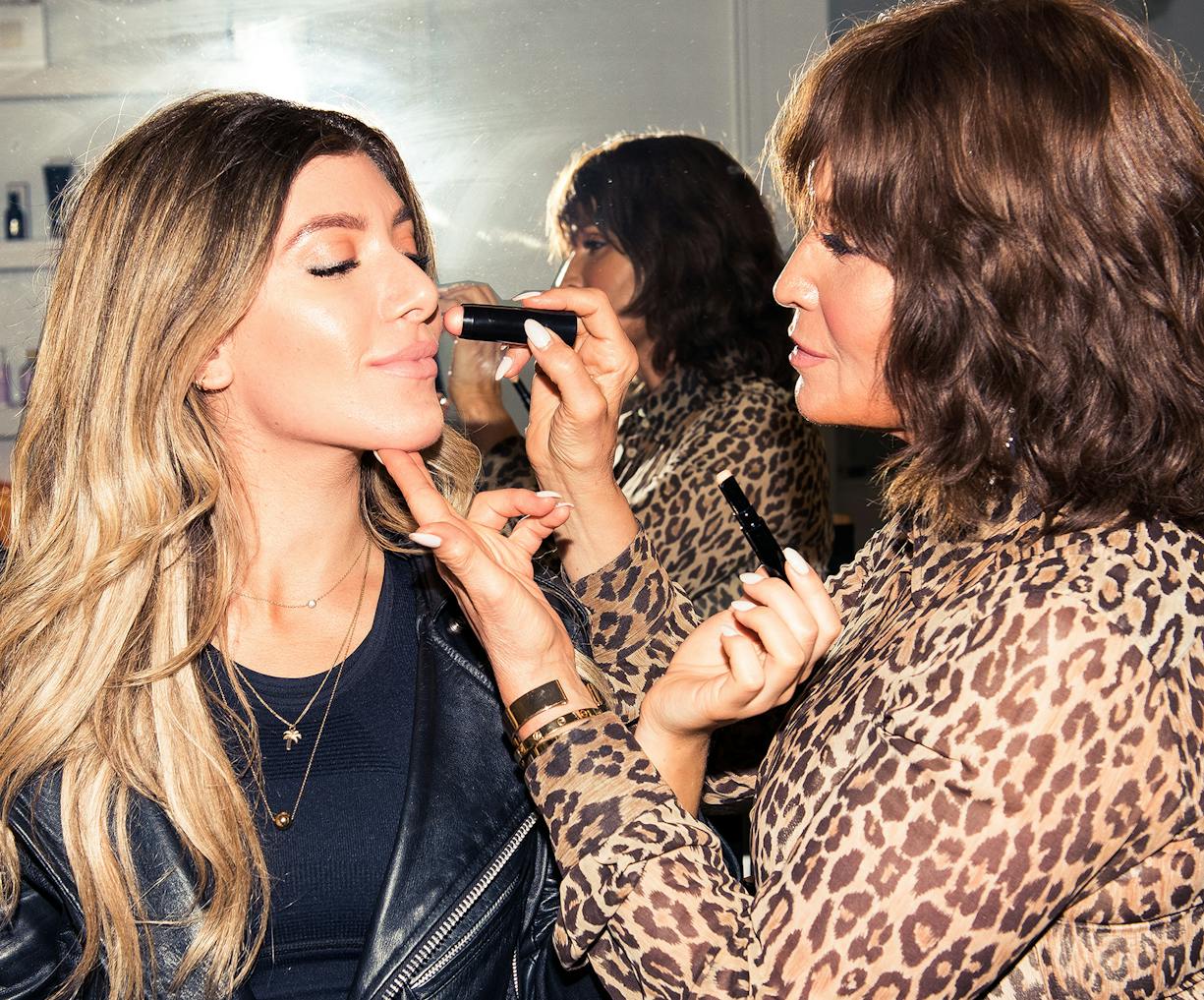 This is where the human connection started within me, and became a core pillar of Gee Beauty. My passion has translated into the respect and honor of taking care of our team and clients.
From the smallest detail to our biggest endeavors, I truly believe that everything matters: studio presentation, the teams' smiling faces and warm welcomes, the lighting, the scent, the music, the flowers, the merchandising of our products, the packaging, the education - I just love what I do.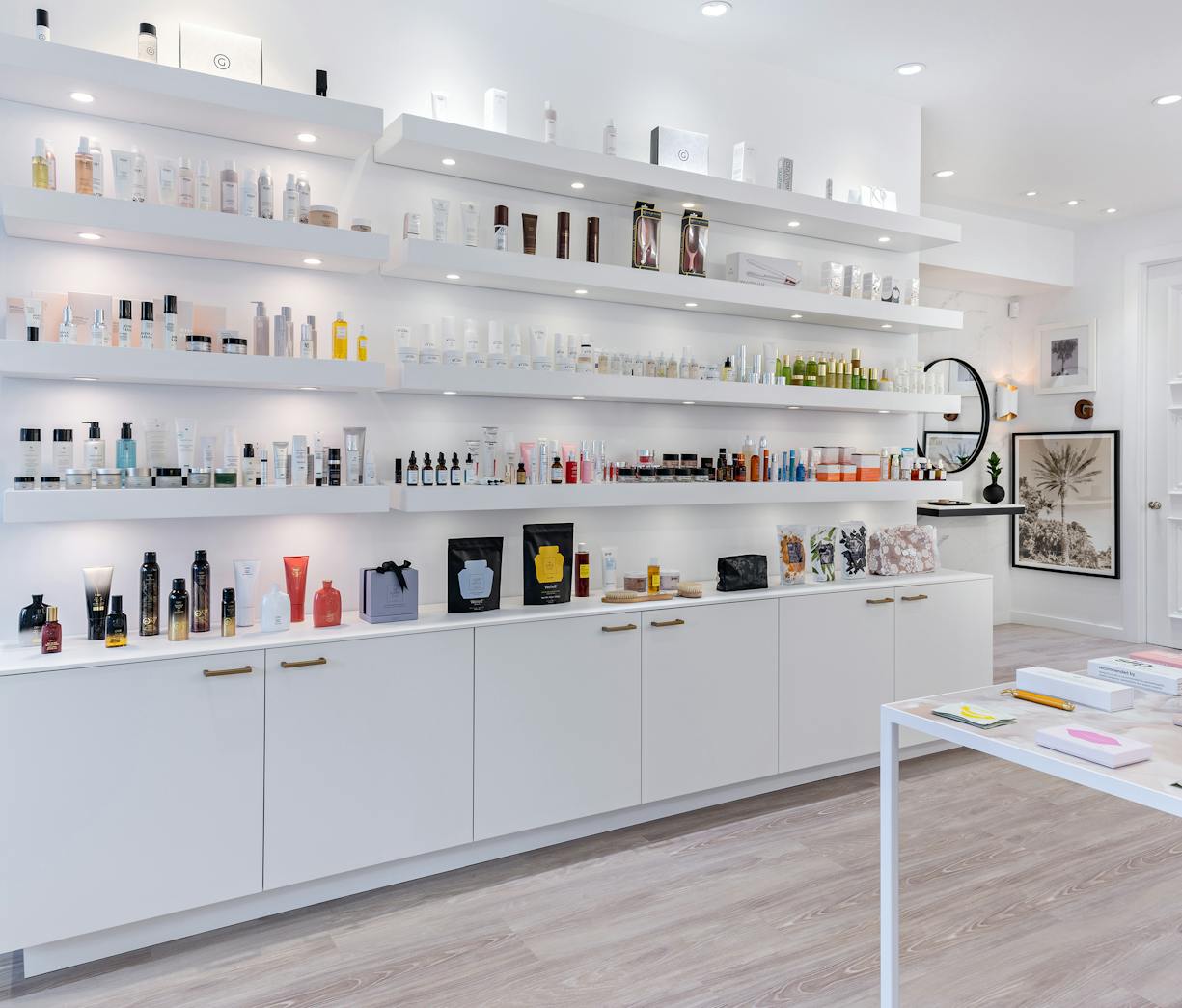 NO = KNOW
My early experiences of feeling left out, excluded and hearing the word "no" from others when wanting to fit in, came a very valuable life lesson for me: when someone say NO to me I turn into KNOW. I know how to make it work, or I will learn and study how to make it work, or I will learn why it was a NO and see how to make happen. 
I feel that life is about challenges, there are no such thing as a day without a challenge. With any hardship in life, and through the faith of G-d and hard work, I have the abilities to turn challenges into solutions. It's how my mind and my vision works. I feel blessed for everything, every challenge in front of me is an opportunity for a solution. 
FIND THE OPPORTUNITIES IN THE OBSTACLES
I started my beauty career as a self-taught makeup artist. Growing up I knew I had creativity in me - my eye always sees beauty. It could be in a magazine, or in a tiny detail of something. I loved to draw, and would often draw faces, women's features, the composition of the face. Makeup felt natural for me to explore because of how you could define or highlight a feature. I innately just knew how to do it from studying magazines all my life. I learned a lot along the way. I worked a lot on set and was lucky enough to work with some of the best fashion photographers in Canada, doing editorial makeup for some incredible publications. On set, I would always start with looking at the model's skin, trying my best to target the makeup to suit their skin type. I would groom, shape and define their eyebrows because I could see the transformational effect of it.
Back then, you didn't "get your brows done" like you do now, or like getting your nails done. I saw an opportunity right then and there: the right brow shape can really define the face. I also realized that there was always a few key items missing from my kit that I would have to mix together to get the right glow, the right texture, the right coverage. I made some notes and wrote down my ideas. 
My girls also had breakout-prone skin in their early teens, and I immediately knew they had to get into a facial regimen and routine of taking good care of their skin in order to have it under control. They experienced feeling a bit self-conscious of their break-outs, and there were not a lot of makeup or skincare brands that spoke to them and their demographic. I used to be so frustrated when I would take my young girls for facials, the service providers would speak to them without any understanding of their feelings. 
From this experience, I found a white space in the beauty world that made teens feel welcome. That's why at Gee Beauty every age, every skin type, and skin tone feels welcome, seen, and with products and services tailored to their unique beauty. We wanted a space for a 12 year old or a 96 year old to feel that's it's not the shell but the seed we are welcoming.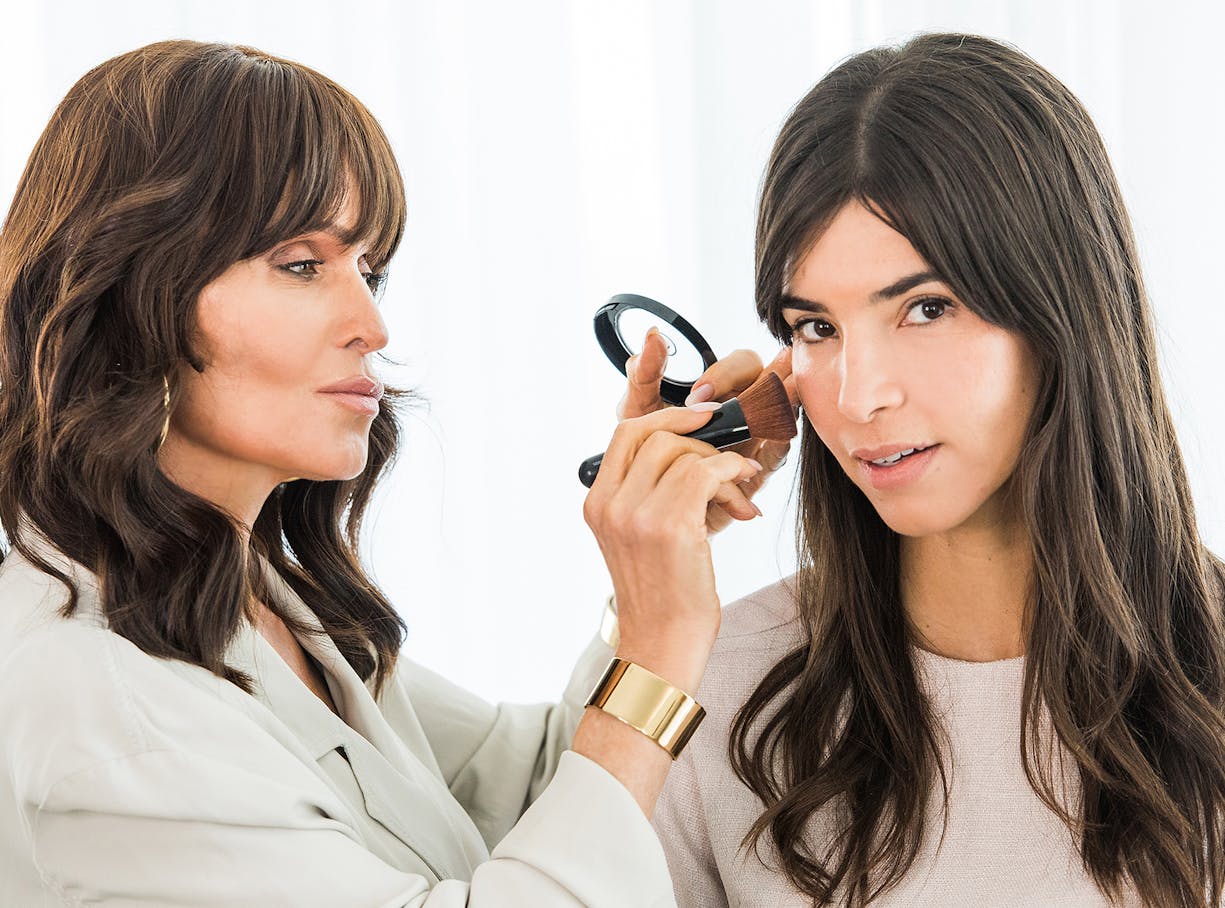 EDUCATION IS EVERYTHING
We're all about sharing the knowledge. We operate on a "Did You Know" basis, where education is number one. We connect the dots for you, make it personal, and build a connection. Our aim is to give you the tools, education, products and treatments to help you achieve your best beauty. We don't keep any "beauty secrets" - I always laugh at that idea. We share the knowledge!
Our products are tried, tested, and-trusted by the Gee women before they are placed on our shelves. We take the guessing out and give you a skin and makeup wardrobe that is customized for your skin, and suits your lifestyle. That's what we mean when we call it a Lifestyle Beauty brand. It lives with you, on the go, in the gym, in a meeting, with your family, on a plane to your next destination. We're always thinking about where our clients are (when they're not at Gee of course!) and how to best serve their needs, and create the best solutions. 
SHOP MIRIAM'S WINTER SKIN ESSENTIALS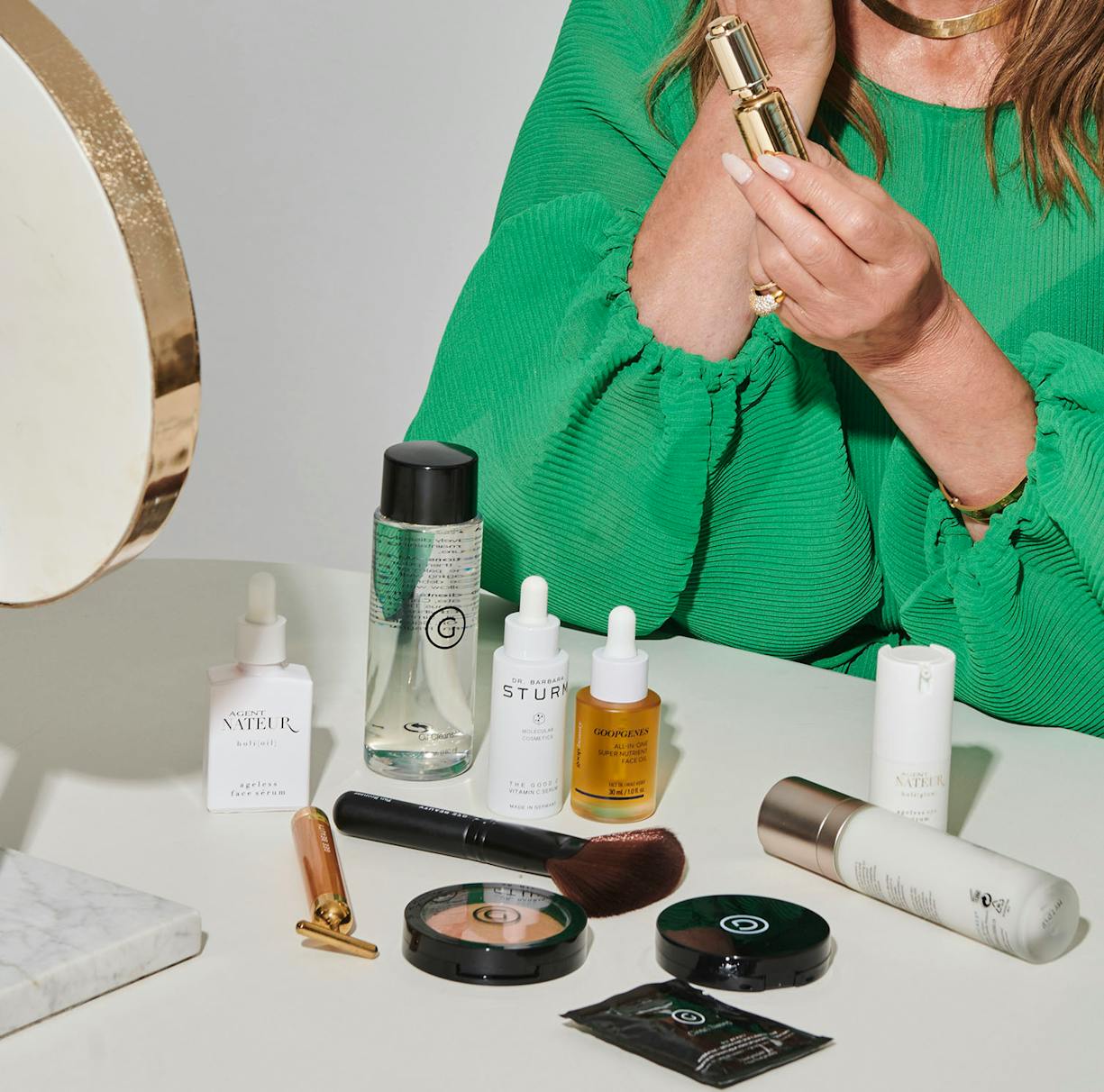 MAKE IT PERSONAL
When e-commerce was launched at Gee Beauty, our mandate was to transmit the studio experience into the online experience. We're so well-known for our signature in-studio experience: the smiling faces, the music, the display of product, and of course the education. We had to extend a human connection. Every digital touch point had to be considered, and again, it's all about the details.
One of the ways we did this, especially during the challenges of operating our business during COVID, was with my own personalized, hand-written notes. Making reference to your purchase, giving you application tips, learning about your skin type, sharing ingredient education, and complimentary sampling - so many ways to maintain my relationships to all of our valued clients, and welcome new ones too. Our e-commerce team is so proud to assemble and customize your purchases. From this experience shows another lesson: human connection can break through all blocks.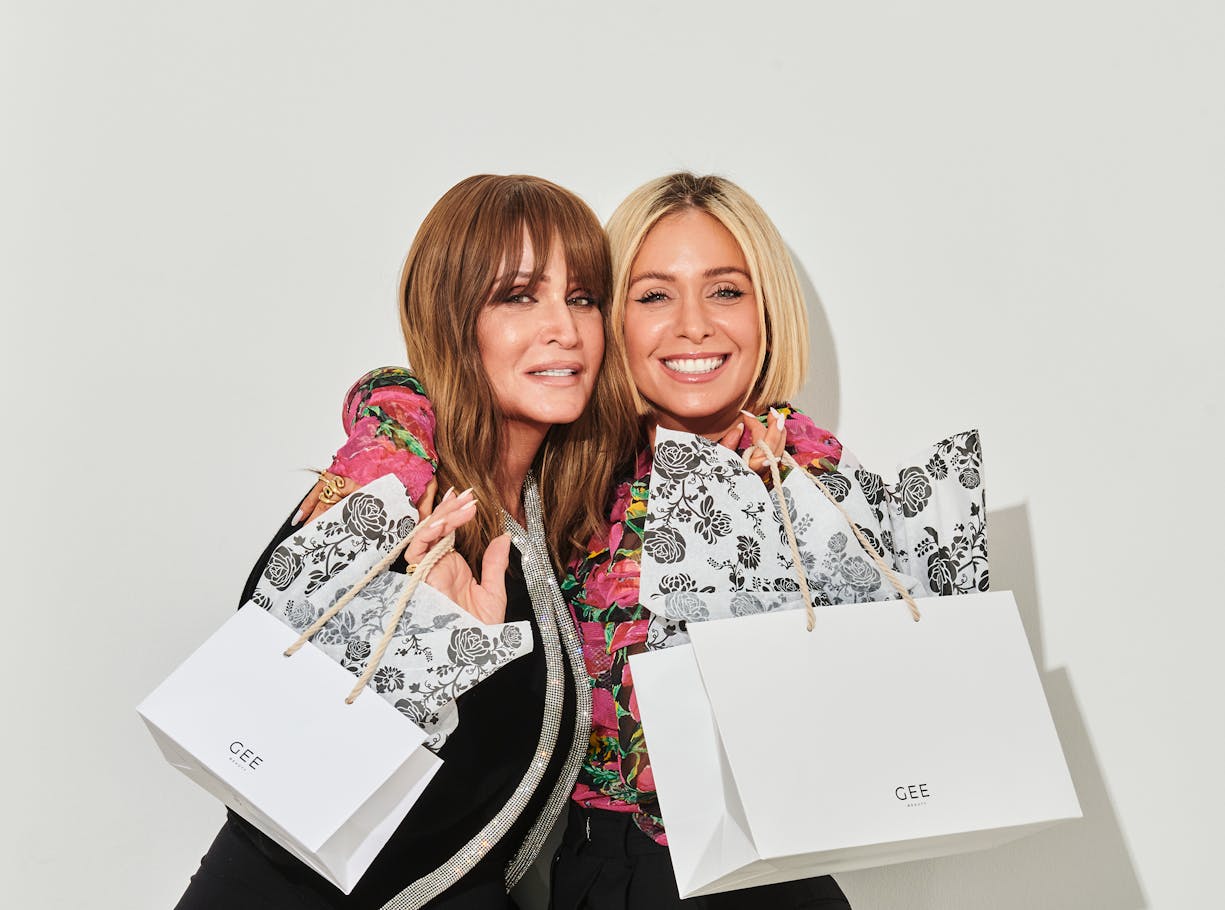 human connection can break through all blocks"
SIGN UP FOR FREE TO CONTINUE READING
Get free access to our Beauty Edit and emails with exclusive content