At Gee Beauty, we're all about skin education.
Every year in the fall we host SKIN WEEK which is focused on education and experiences around skincare, skin treatments and how to best select the products for your unique skin.
Building out the perfect skincare routine should be a joy so to help you reach all of your skincare goals, we've gone ahead and compiled all the 'skinformation' you need into an easy-to-read guide.
Cleanse: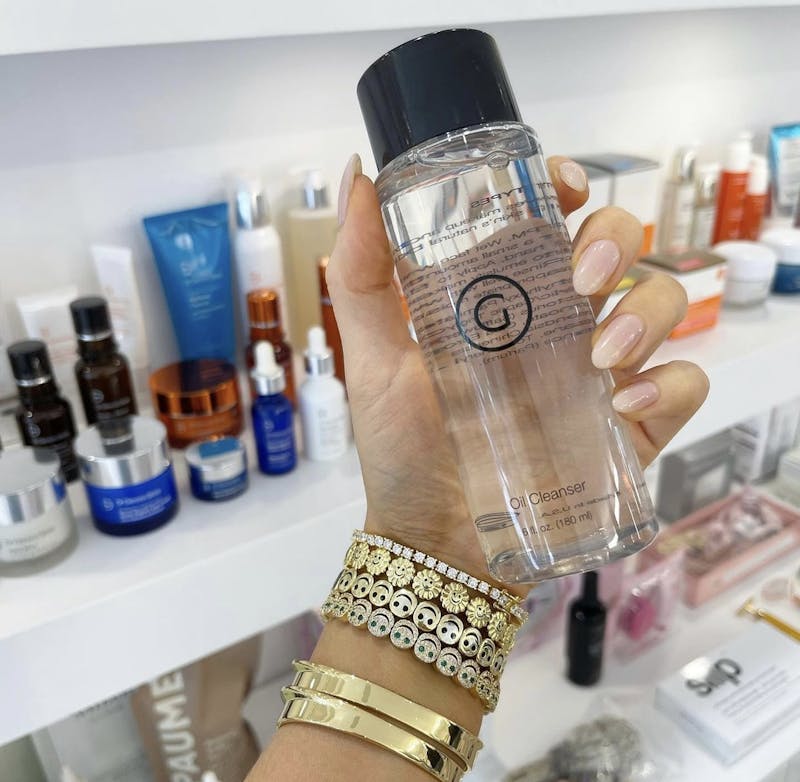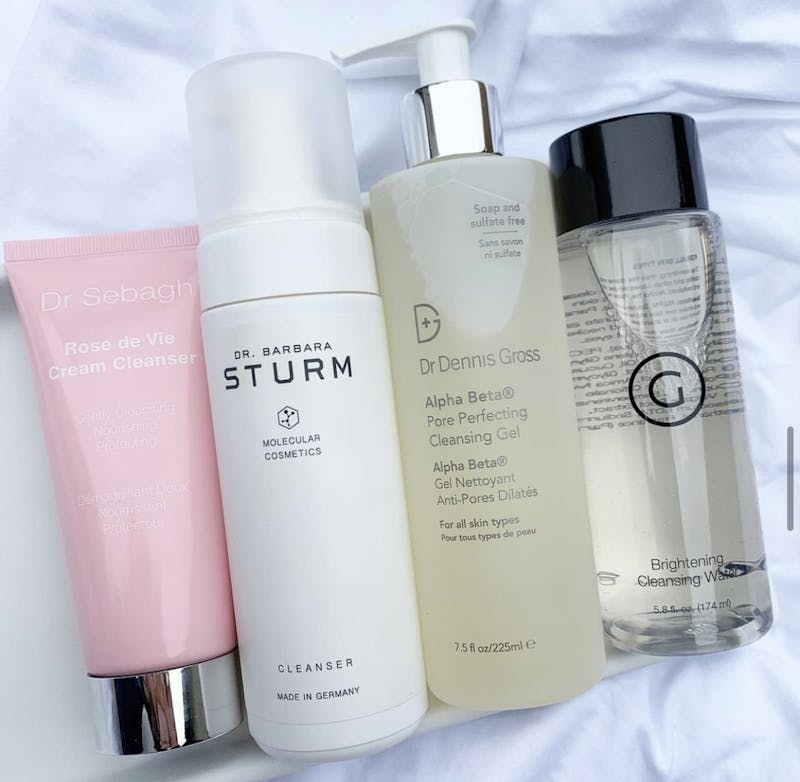 Quite possibly the most underrated-yet-highly-important part of an effective skincare regimen, the cleanse sets the tone for maximum penetration and absorption of the rest of your regimen's ingredients. It's all about choosing the right cleanser. It can be completely dependent on your skin type, as you don't want to irritate or disrupt your skin's balance.
Shop based on your skin type below:
Best For Breakouts: Agent Nateur Acid(Wash) Lactic Acid Brightening Cleanser
Best For Combination Skin: Skinceuticals Simply Clean
Best For Anti-Aging: Dr. Sebagh Rose de Vie Cleanser
Remember! If you wear makeup, removing your makeup properly is the first step, as a pre-cleanse before your cleanser. Your cleanser can't remove all your makeup properly and cleanse the skin all in one step. Choose either a Gee Beauty Clean Sweep Makeup Wipe or our Oil Cleanser.
Serums: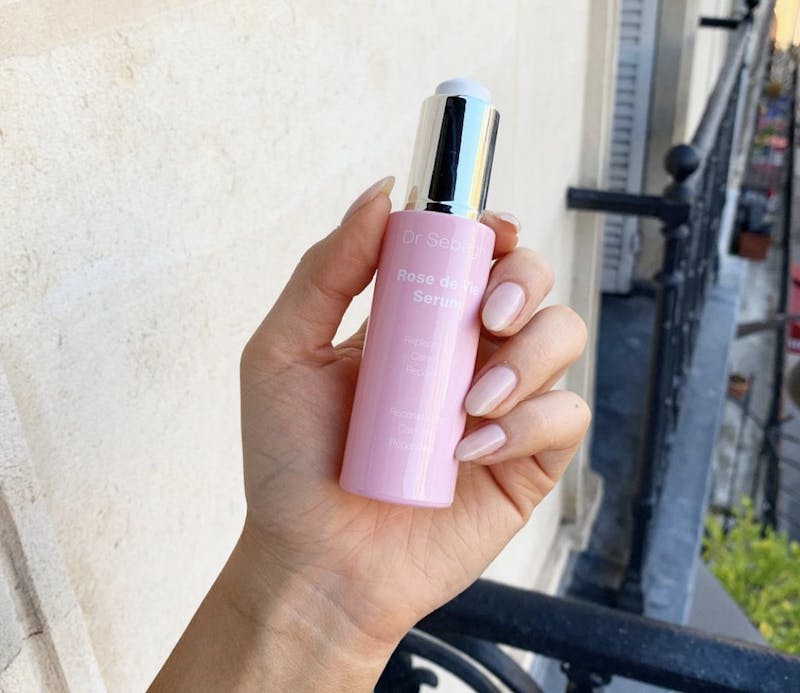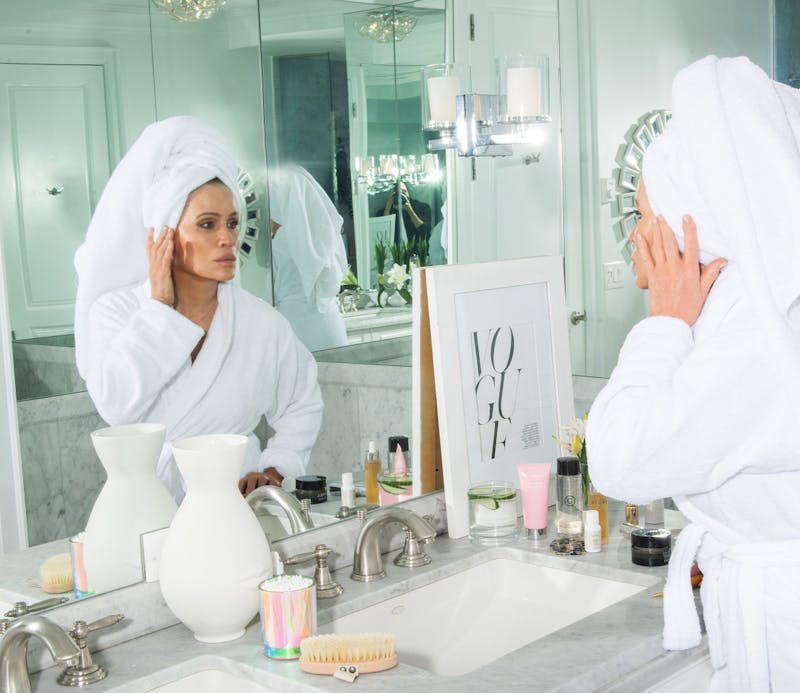 Serums are like the superstar, powerhouse, or celebrity of your skincare regimen - and for good reason. They generally deliver the most concentrated form of any ingredient you're looking to give to the skin. Think about your serums as you think about their results — what are you looking to achieve? Calming, brightening, protecting, anti-aging, clarifying, or refining?
We always recommend beginning your skincare regimen with formulas that are thinnest, to the thickest. Serums should be applied before creams, because they are thinner and finer, and penetrate directly into freshly-cleaned skin for maximum effects. If you are layering serums in the morning: always begin with Vitamin C first, and then your hydrating serum, a face cream, eye cream and then SPF.
Shop by results below:
Best For Brightening: Skinceuticals CE Ferulic
Best For Hydrating: Dr. Sebagh Rose de Vie Serum
Best For Lifting: Dr. Barbara Sturm Lifting Serum
Hydrate: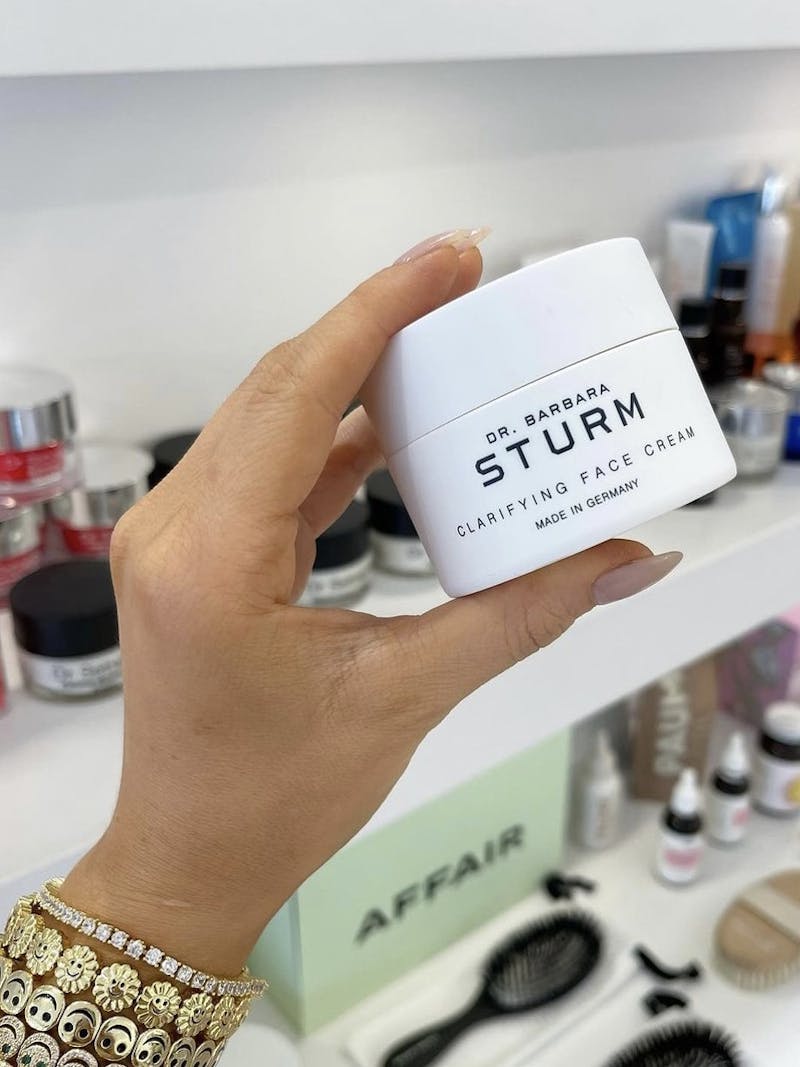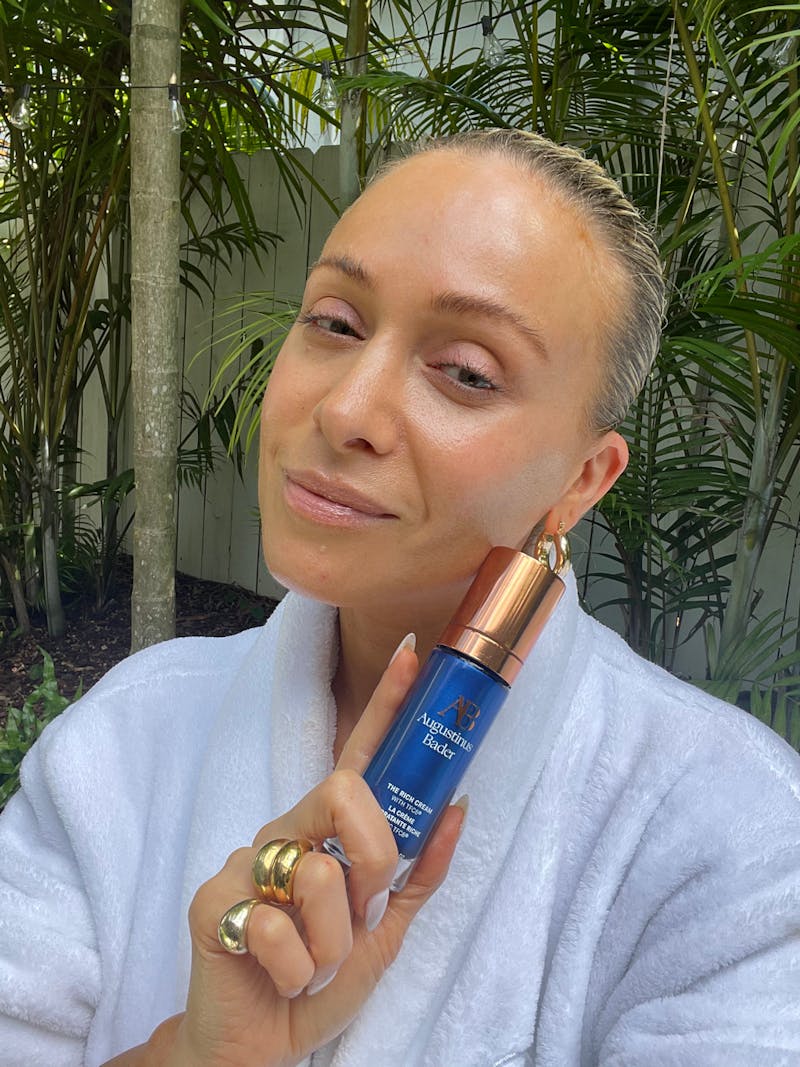 Generally the final step in your regimen, the nourishing component really gives the skin a supple, hydrated glow to the skin. Face creams and oils come in a range of textures, weights, and finishes, and often we have a few different versions in our regimens, depending on our skin's unique needs and even based on the seasons. Once you get to know your skin really well, you can switch it up just like your wardrobe. 
Massage your cream into the skin for a minute to help stimulate the effects and absorb deeper into the skin. Use circular, upward motions and massage even into the neck and chest. Make sure to use gentler motions around the eye area. 
Shop by results below:
Best For Anti-Aging: Dr. Barbara Sturm Super Anti-Aging Night Cream
Best For Brightening: Dr. Dennis Gross Vitamin C Lactic Dewy Deep Cream
Best For Acne Prone: Dr. Barbara Sturm Clarifying Face Cream
Exfoliate: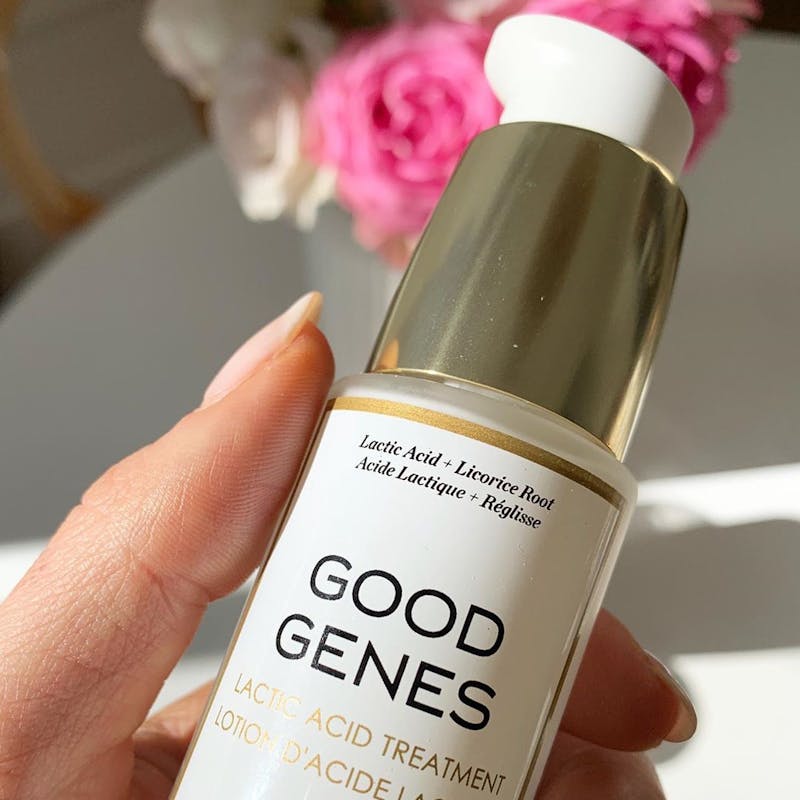 Along with cleanser, proper exfoliation sets the tone for maximum penetration and absorption of your serum's ingredients by gently buffing and eliminating dead skin. A good exfoliation will instantly show off a glow to the complexion and bring vitality to the skin.  
Again, it's all about choosing the right product for your skin type, something gentle that can be done daily, or 2-3x per week if you are using a formula that is more active. When it comes to exfoliating, you can choose a physical exfoliant (meaning it has some type of scrub or physically refining effect on the skin) such as Dr. Barbara Sturm Facial Scrub or Goldfaden MD Doctor's Scrub. Or you can choose a chemical exfoliant (meaning the ingredient itself provides the exfoliating and refining effect) such as Sunday Riley Good Genes, Dr. Dennis Gross Peel Pads (which come in 3 strengths so that you can tailor the effect to the needs of your skin), or Dr. Barbara Sturm Enzyme Cleanser, which is a rice-powder that when mixed with water softly smooths the skin. 
Shop based on your skin type below:
Best For Sensitive Skin: Dr. Barbara Sturm Facial Scrub
Best For Combination Skin: Dr. Dennis Gross Alpha Beta Universal Daily Peel
Best For Anti-Aging: Sunday Riley Good Genes
Tools + Masks: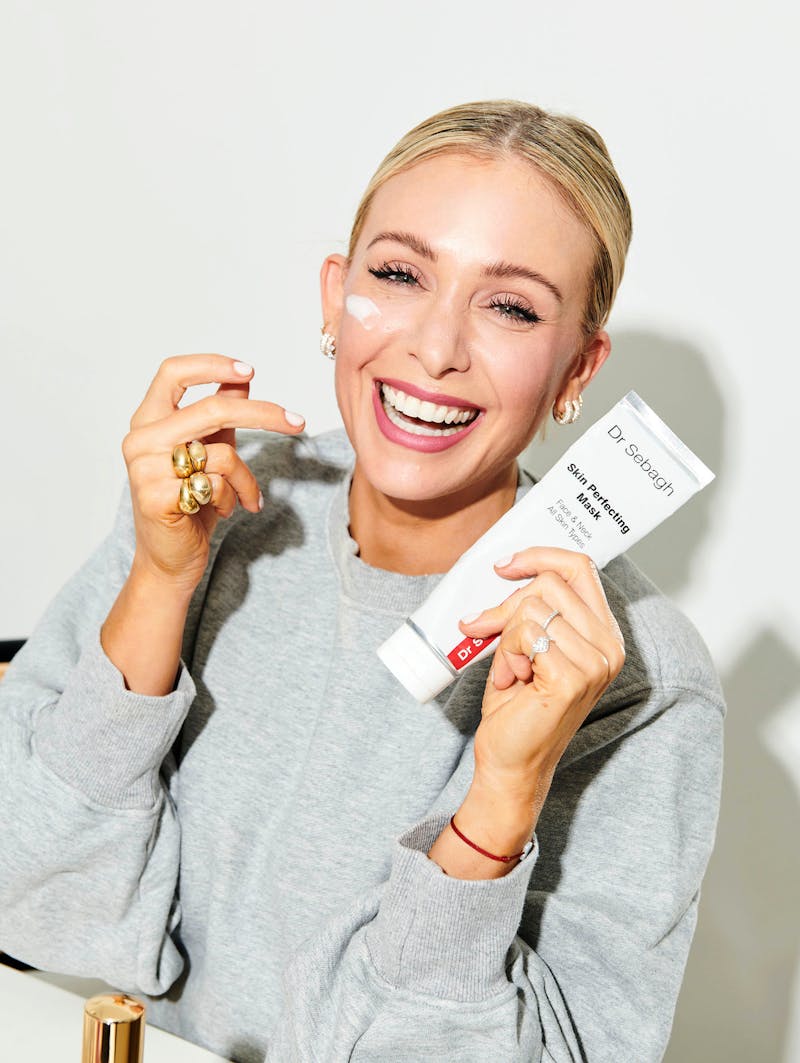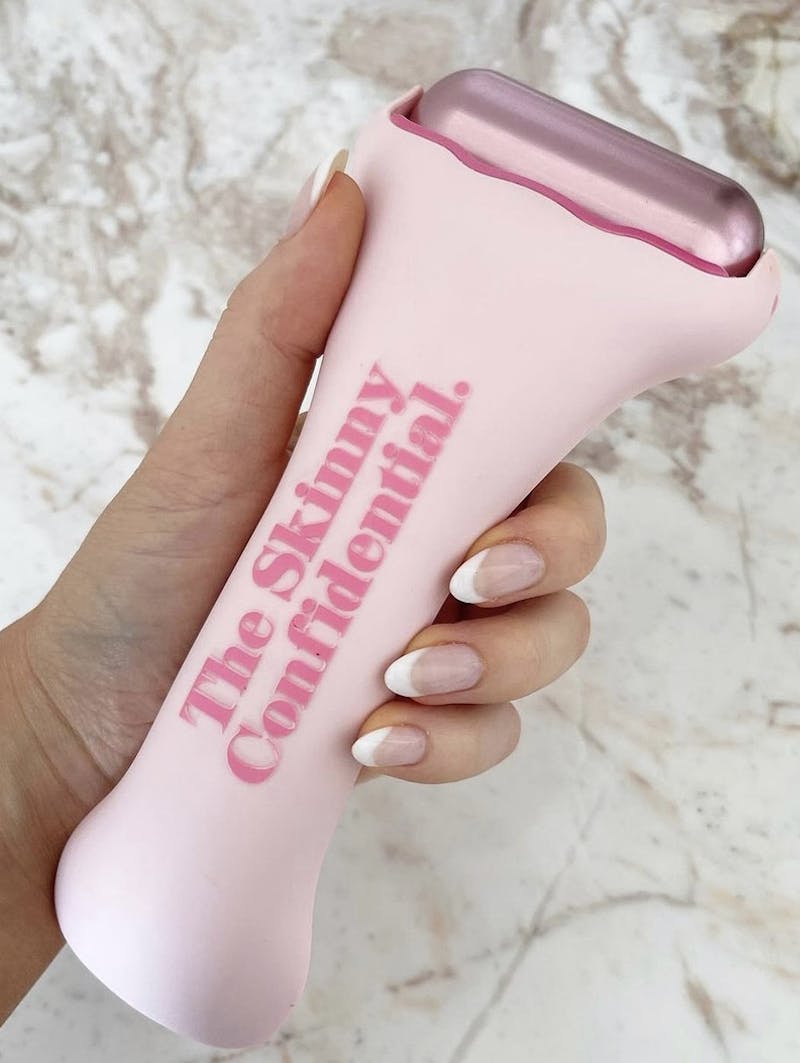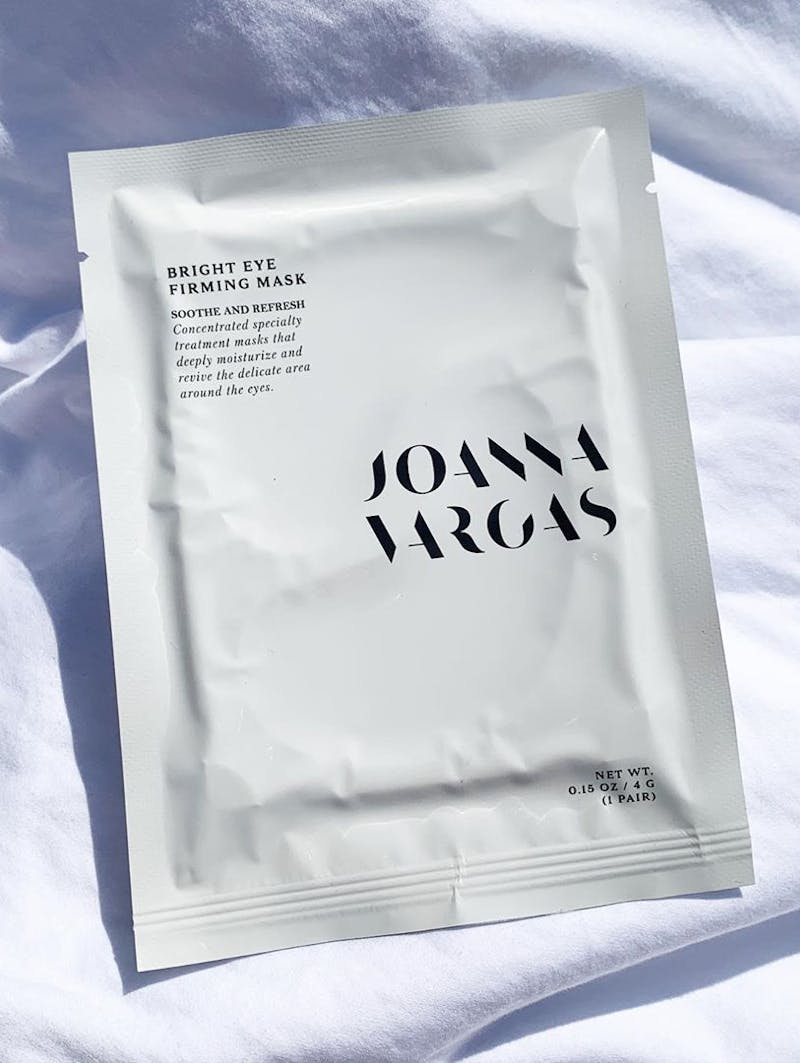 Ahhh the fun part! The treat and transform phase of your regimen, because your skin type really does dictate which masks and tools will help give you your best skin. Regardless of the ingredients, this step should always be an experience for you because it boosts the effects and results of all of the other steps. Generally, you can see the immediate effects, like when using the Nuface device, or brightening sheet mask. You can even try to create a special moment out of it, like relaxing for 10 minutes when a mask is on, applying a cream while in the bath, or using a skin tech device while watching your favorite show.  
If the mask is meant to be washed off, apply it directly after cleansing. Leave on for the instructed time, rinse and follow with your serums, and then creams or oils. When using a skin tool, pair it with any required serum or gel, based on instructions. Apply sheet masks or under eye patches directly to freshly cleansed skin, with no serums underneath it to avoid irritation. 
Save sheet masks for the face and eyes for a pre-makeup beauty regimen before a big event or night out, so that you can really emphasize that glow!
Thank you for joining us for Skin Week!
xx The Gee's
SIGN UP FOR FREE TO CONTINUE READING
Get free access to our Beauty Edit and emails with exclusive content