These are my latest signature skincare combos for your best, most glowing skin: tips for sensitive skin, anti-aging techniques, and how to get a party-ready glow.
So don't wait for the new year to start your skincare routine, let's start now! Here are my latest beauty remixes, as I call them!
You are your best investment."
It's important for us to take care of ourselves, so that we can be our best for everyone around us. For me this means prioritizing a healthy sleep routine as best as I can, proper hydration, aim for daily movement, a plant-rich diet, and taking the best possible care of our skin.
Truly my biggest skincare secret isn't such a secret, and isn't a quick fix. It's that you can start at any time, at any stage in life, and with any budget. It's really all comes down to commitment and consistency. You just need to show up, prioritize and dedicate some time for yourself, even if it's just 5 minutes in the morning + 5 minutes in the evening. The results will surprise and motivate you to continue.
For Sensitive Skin:
To remove your makeup gently, mix SkinCeuticals Gentle Cleanser with the Phyto Corrective Gel. Add water to mix and emulsify. This not only prevents stripping the skin, it adds nourishing and calming properties.
For an aromatherapy treatment, place 2-3 drops of the Phyto Corrective Gel into the palm of your hands and take 3-4 deep breaths.
For An Anti-Aging Skin Polish:
Mix a quarter size of the Dr Sturm Enzyme Cleanser with a dime size of the Good C Vitamin C serum, with two drops of the Lifting Serum.
Apply on the skin, leave on for 5-10 mins. Add water and wash off. Wow! 
For A Lip Treatment:
Take the Gee Beauty Sugar Lip Scrub, add a dime size of cinnamon, and massage into lips and wash off. Mix the Dr. Sebagh Rose De Vie mask with the Serum Repair, and the SkinCeuticals Antioxidant Lip Repair. Leave on for 10 minutes, rinse off, and apply the Gee Beauty Smoothing Lip Balm and the Lip Toxyl.
For A Party-Ready Glow:
Mix the Dr. Sebagh Deep Exfoliating Mask (the regular or sensitive formula depending on your skin) with the Dr. Sebagh Vitamin C Powder Cream. Leave on for 5 minutes and rinse off.
Next, as a second mask, mix the Rose De Vie mask with the Serum Repair and apply all over the face, around the eyes, down the neck and chest. Rinse off after 10 minutes.
As the last step, mix the Rose De Vie serum with the Luminous Glow cream. Wow - the glow speaks for itself!
For A Makeup Mix:
I love mixing 2 or 3 of our Color Sticks either layered together, or on different places on my face. I'm so in love with this formula, they're sheer but give the perfect amount of color payoff.
Highlight the cheek bone with Cocobeam using the Blush Brush, next apply Peachybeam to the apples of the cheeks using your Blush Brush (tip: smile in the mirror to find them precisely). Next, contour using the Bronzebeam, starting just in front of the ear working diagonally down towards just under to where your cheekbone ends. Blend using the new Duo Contour + Blend brush, with the fan side.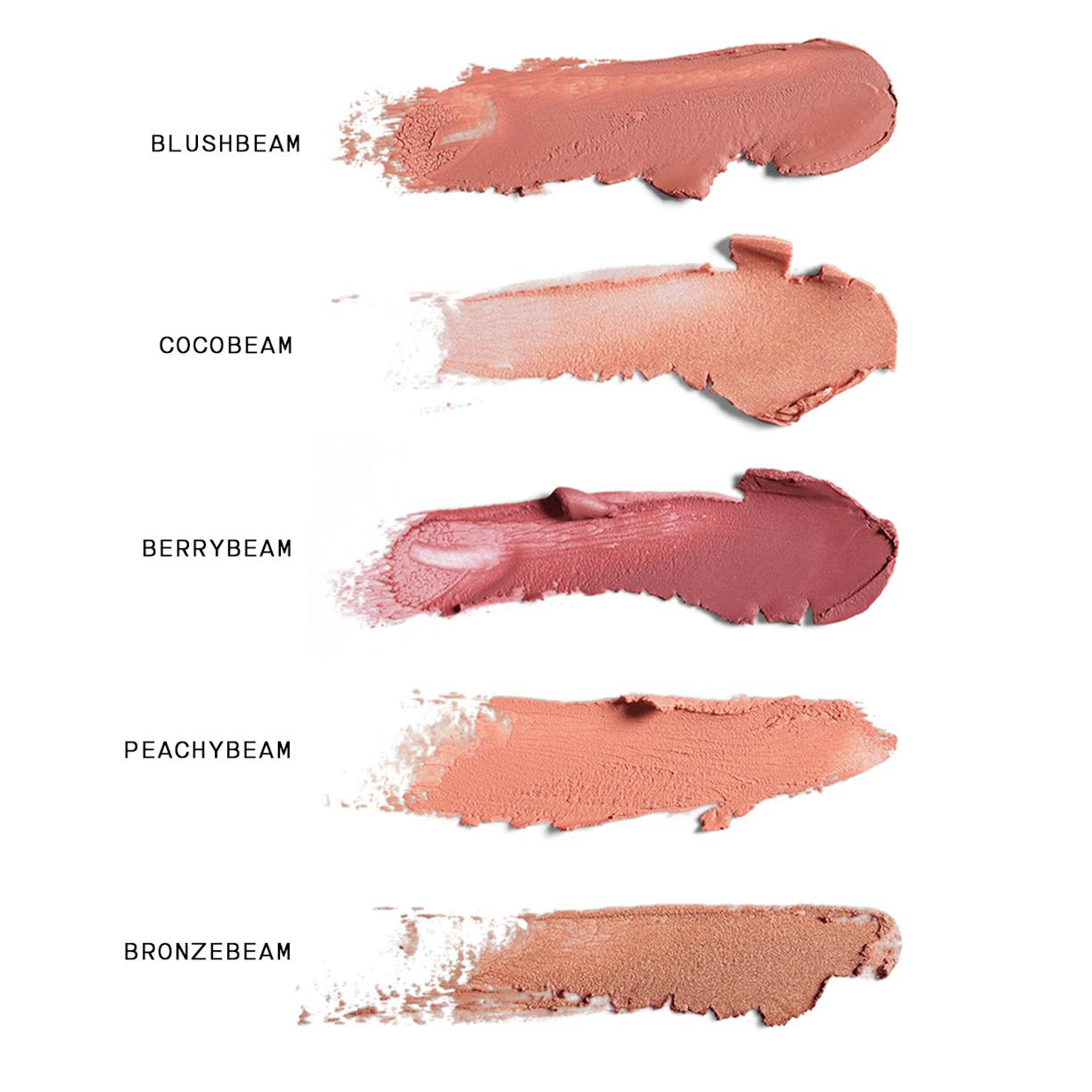 For Shimmering Eyes:
Sweep Bronzebeam across the eyelid crease, and blend using the Blender Brush, using outward circular strokes. Next, use Teddy Love Eye Define Pencil, its a gorgeous deep bronze eyeliner that really highlights the Bronzebeam and softly creates definition. Finish with 3-4 coats of Multi Mascara.
Gorgeous! Xx
SIGN UP FOR FREE TO CONTINUE READING
Get free access to our Beauty Edit and emails with exclusive content