You're invited!
I think I've found the perfect formula for a fun night of hosting at home
In the spirit of the season - and because it brings me so much joy to host and to share - I've rounded up my perfect mix of the right music, mood, lighting, flowers and food to create the perfect vibe for entertaining at home.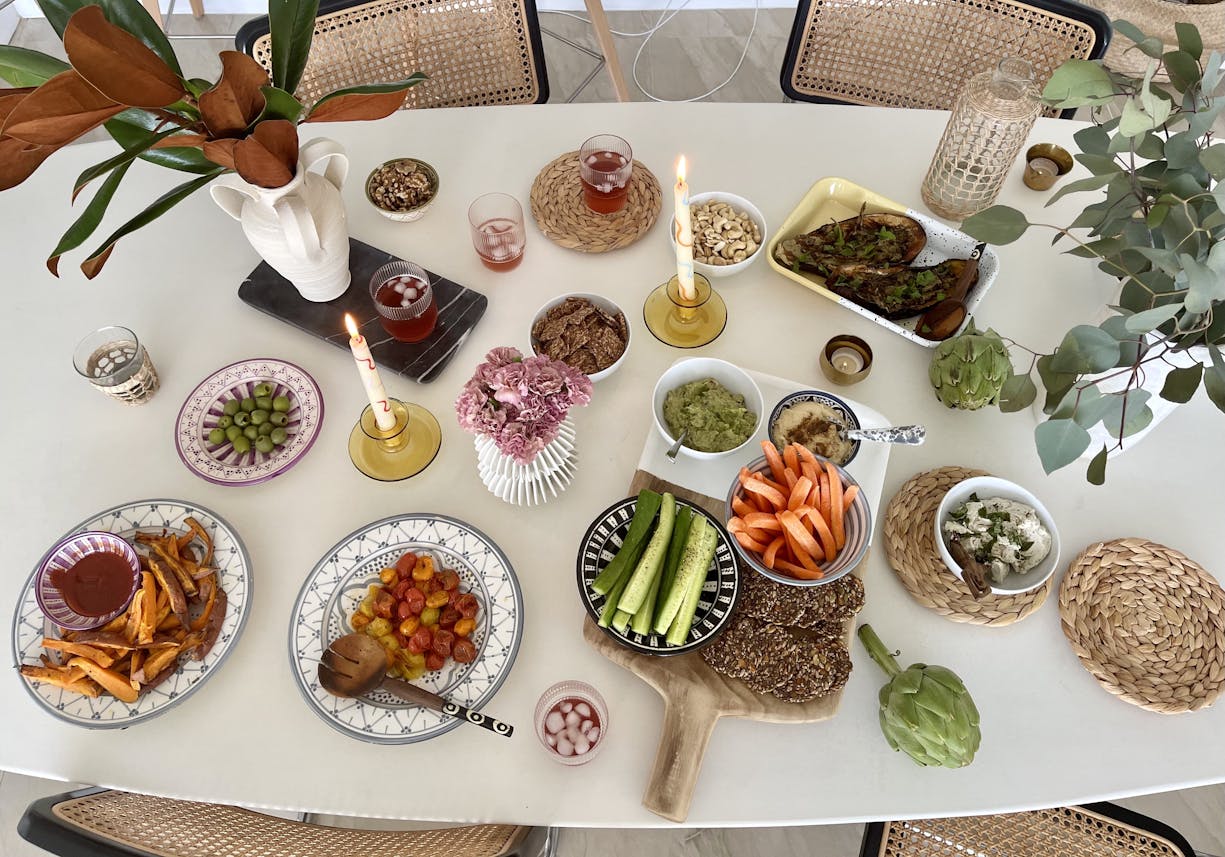 Creating a relaxed and fun vibe can really be defined by the right balance of:
1. good, warm lighting
2. a great playlist
3. a few candles (which help create a more personal or intimate feel)
4. a few fun appetizers
5. your good mood
6. a signature drink or bar area where guests can help themselves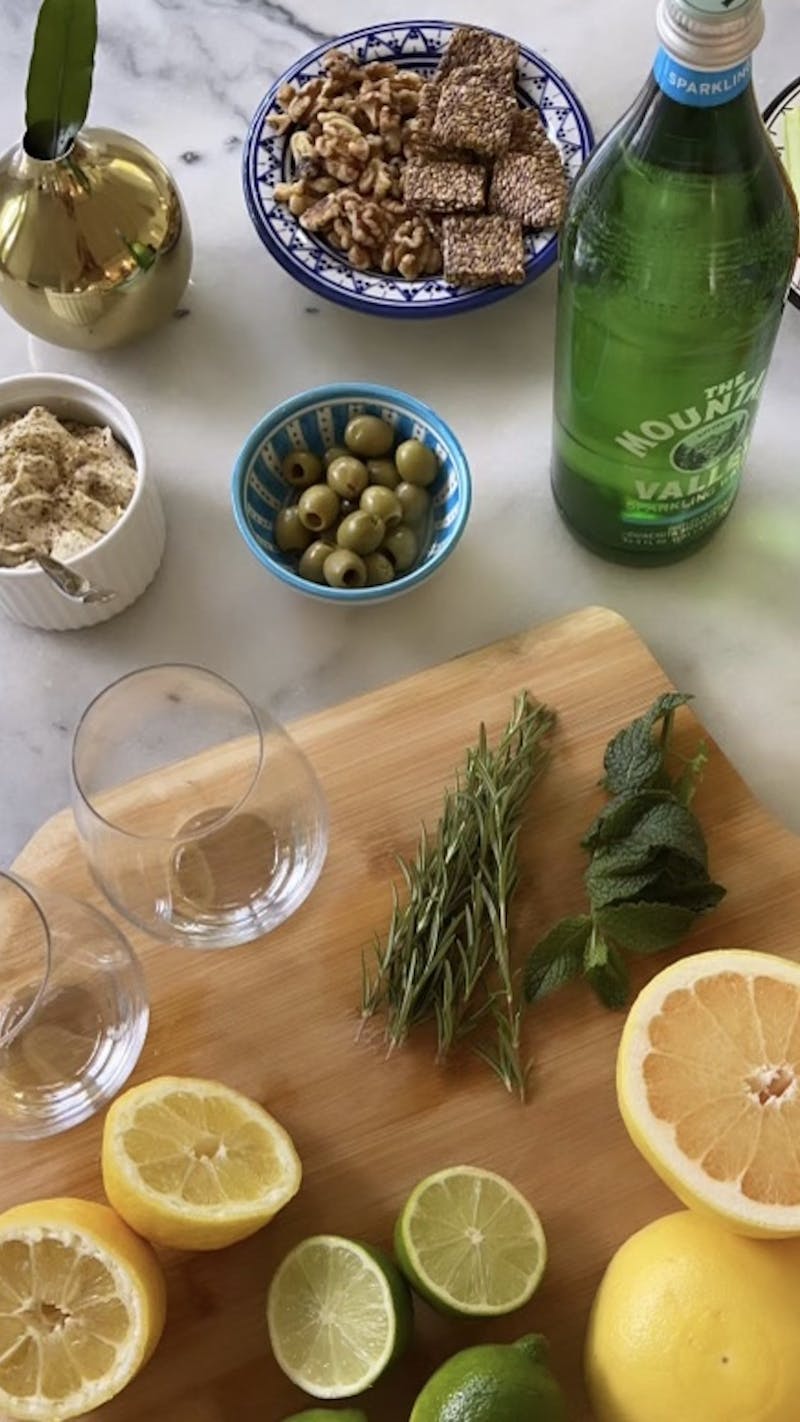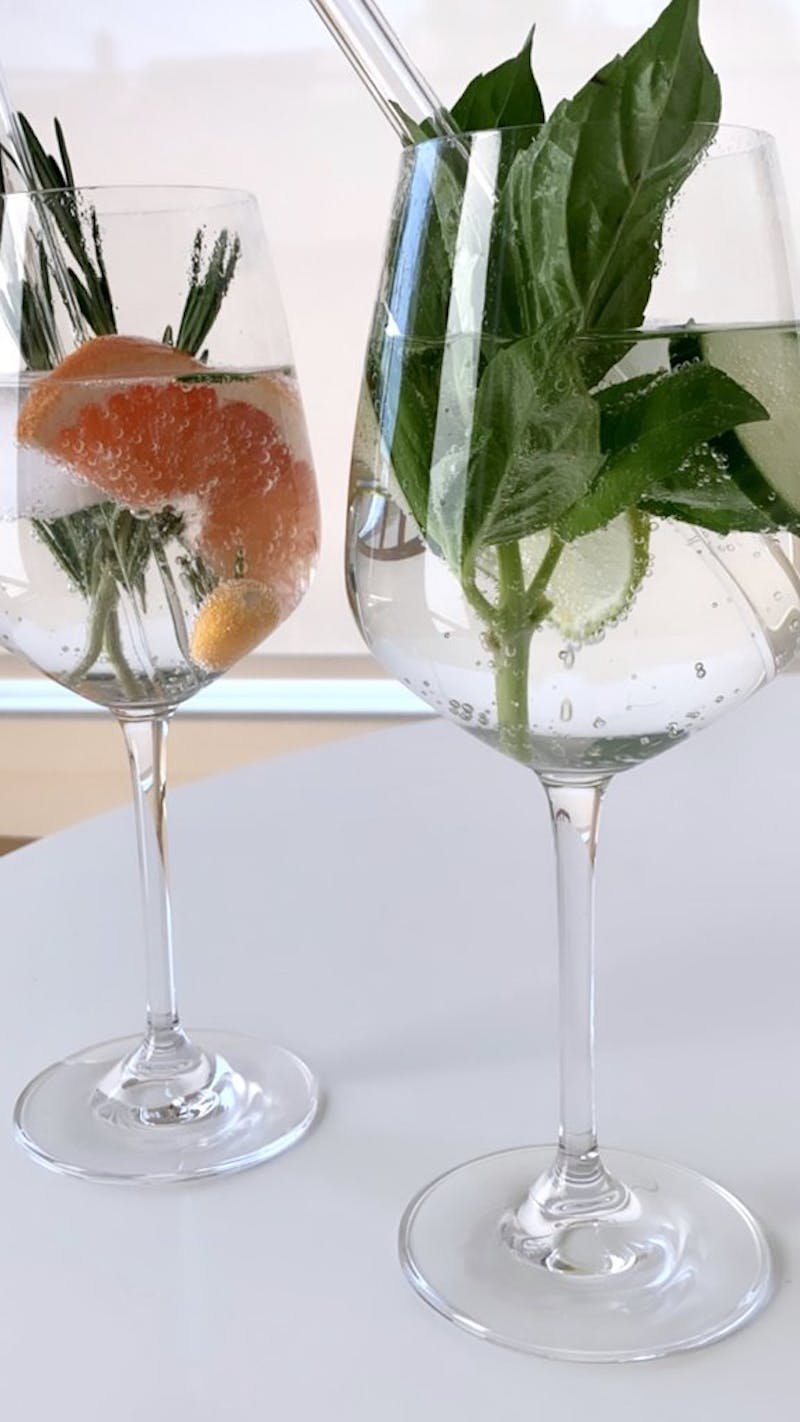 Set Your Mood
Remember, you totally set the tone and mood of your get-together. If you seem stressed thinking about all the things you need to manage, the guests really feel this. Ask someone closest to you to help support so that you're not feeling overwhelmed watching the oven while remembering someone's drink order. 
Whether it's getting in a good workout earlier in the day, meditating, putting on an upbeat song and dancing it out, or even taking a calming supplement if you need it - do something to ensure you're feeling present, relaxed and excited. This is supposed to be fun after all, so it's important to think about that.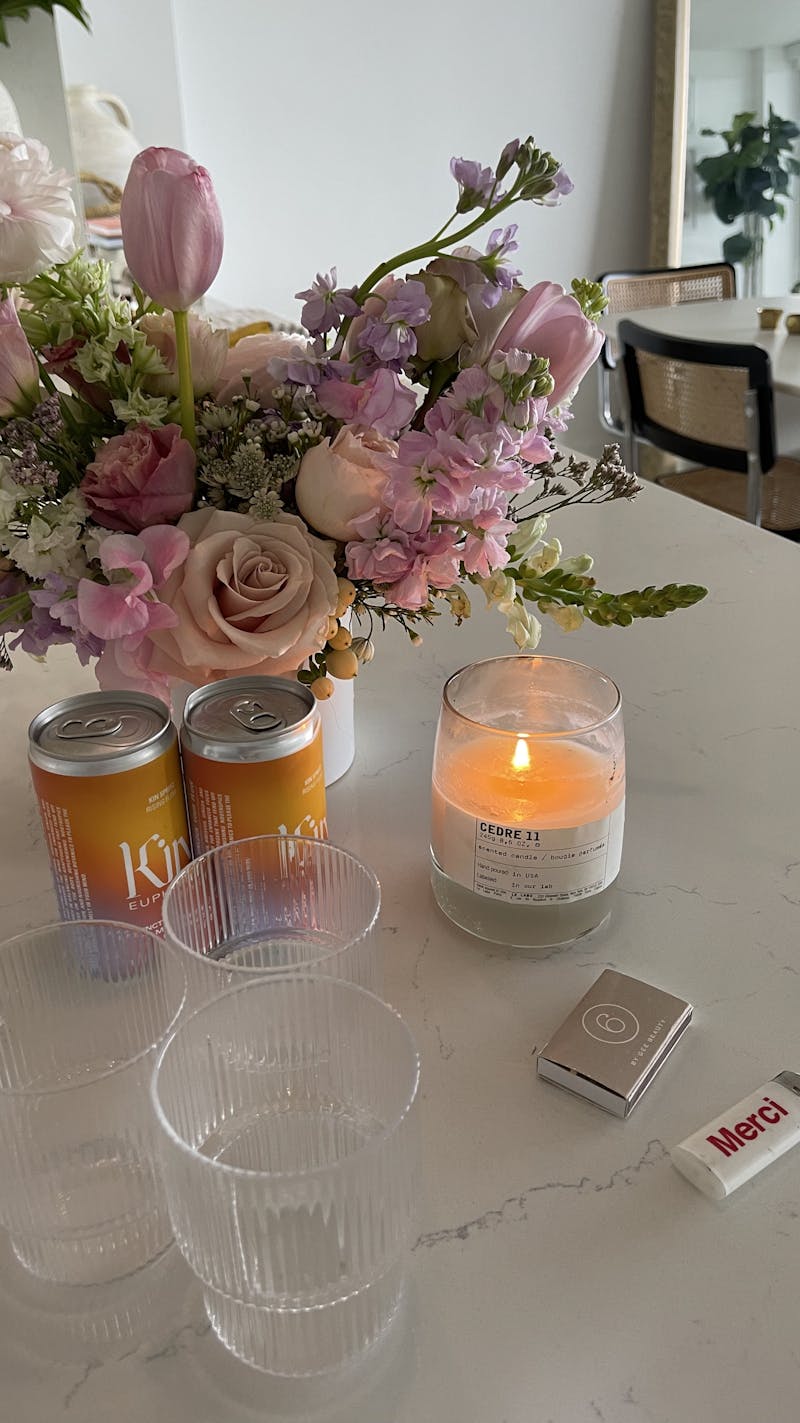 Music Matters
Have a few different playlists ready and start with a more mid-tempo one. See how the overall tone of the party is, and try changing it up an hour in, to something more upbeat. If a few people linger and hang out later or longer, put on a more chilled one while you chat on the couch.
Find Your Signature Thing!
Whatever your thing is, like food, great music, interior decor, your sense of humor, your conversational skills - play that up! Focus on what you're the most comfortable with, and your guests will gravitate to that. Not every aspect needs to be perfect.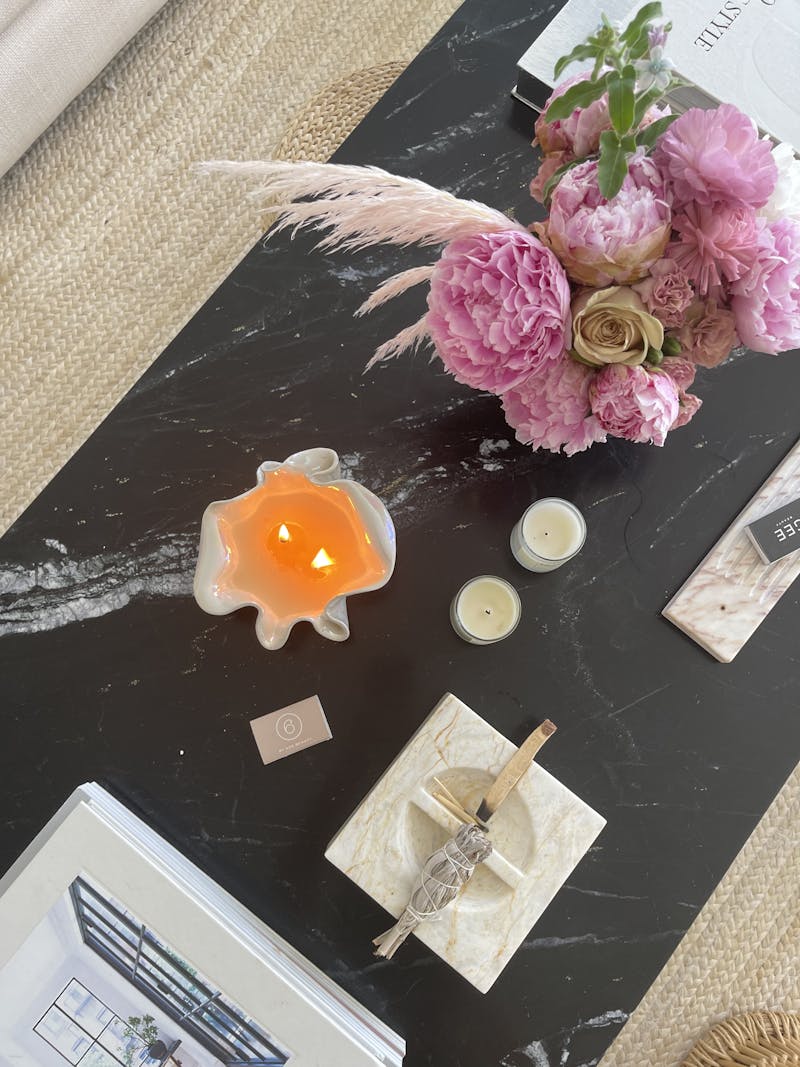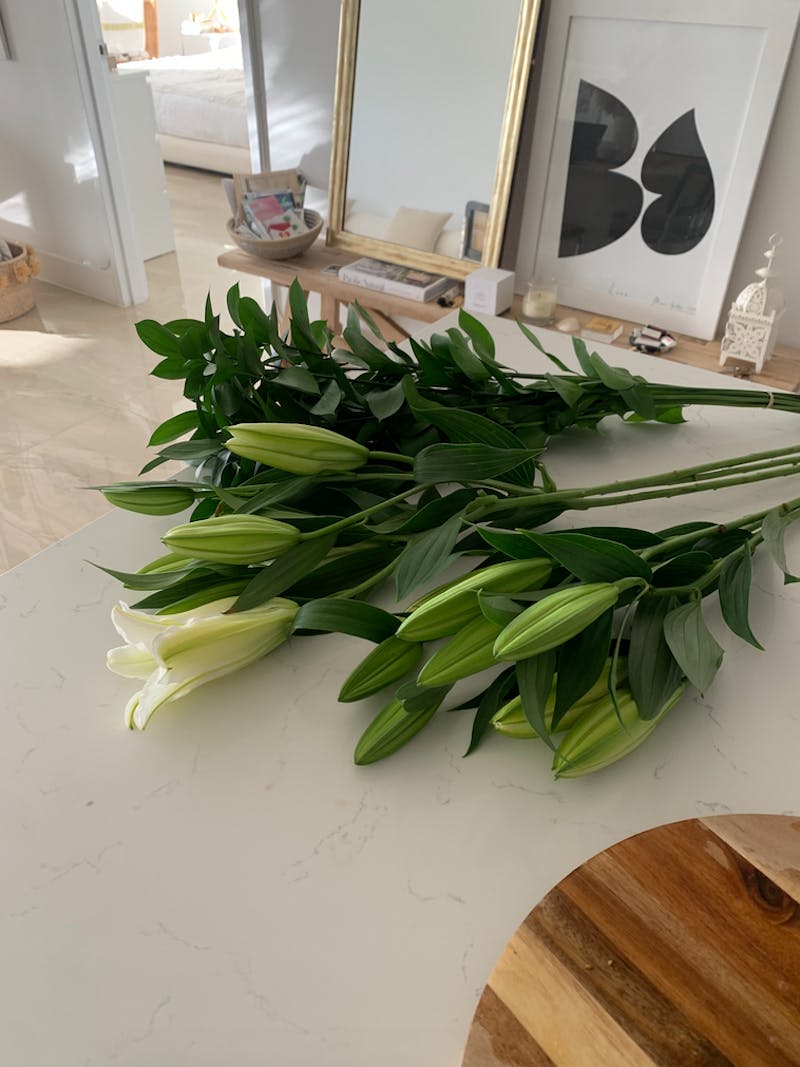 Flowers:
Flowers for me really do create a beautiful visual, they make your house or apartment really feel like home. Create a few small gatherings or bouquets and add them to areas where the food is, the bar area, the entry way or even the coffee table. No need for anything elaborate , but make it intentional. Chose one or two kinds of flowers in similar colors like cream, white, blush, soft pink or peach and add some greens for texture. Or you could try only greens which looks lush and gorgeous. 
Dim The Lights:
A game changer is to dim the lights a little. If you can't dim, experiment with turning some off and keeping some on. If the kitchen lights are too bright, try just the light over the stove, paired with a few candles. Play around and find what sets the tone, without being too dark.
Celene's Picks For Home @ 6
Conversation Starters
If you've brought a group together who don't know each other well, a great way to break the ice is by breaking out a fun party game. Whether you're down for a laugh with Cards Against Humanity or are into something more thought-provoking like the We're Not Really Strangers Game, a party game will surely get the conversation moving. 
Other favorites are classic karaoke and even Jenga which I bought for when my niece and nephews come over for the holidays. With any game, your dinner party will be anything but dull!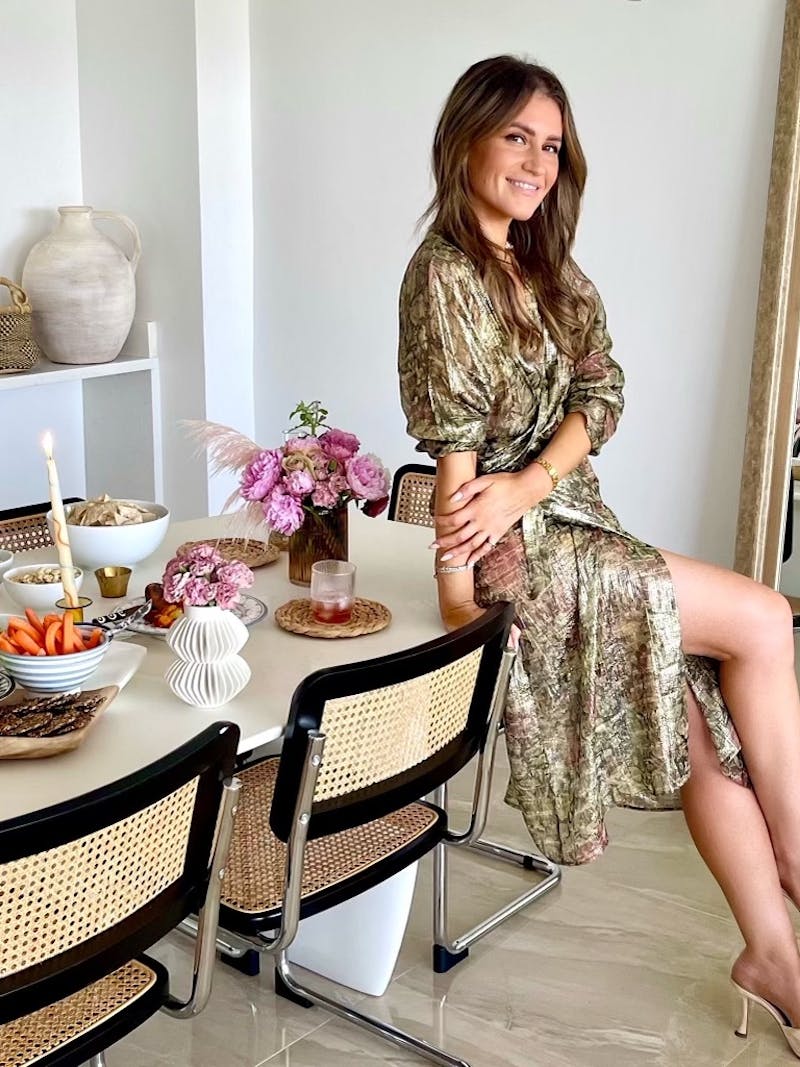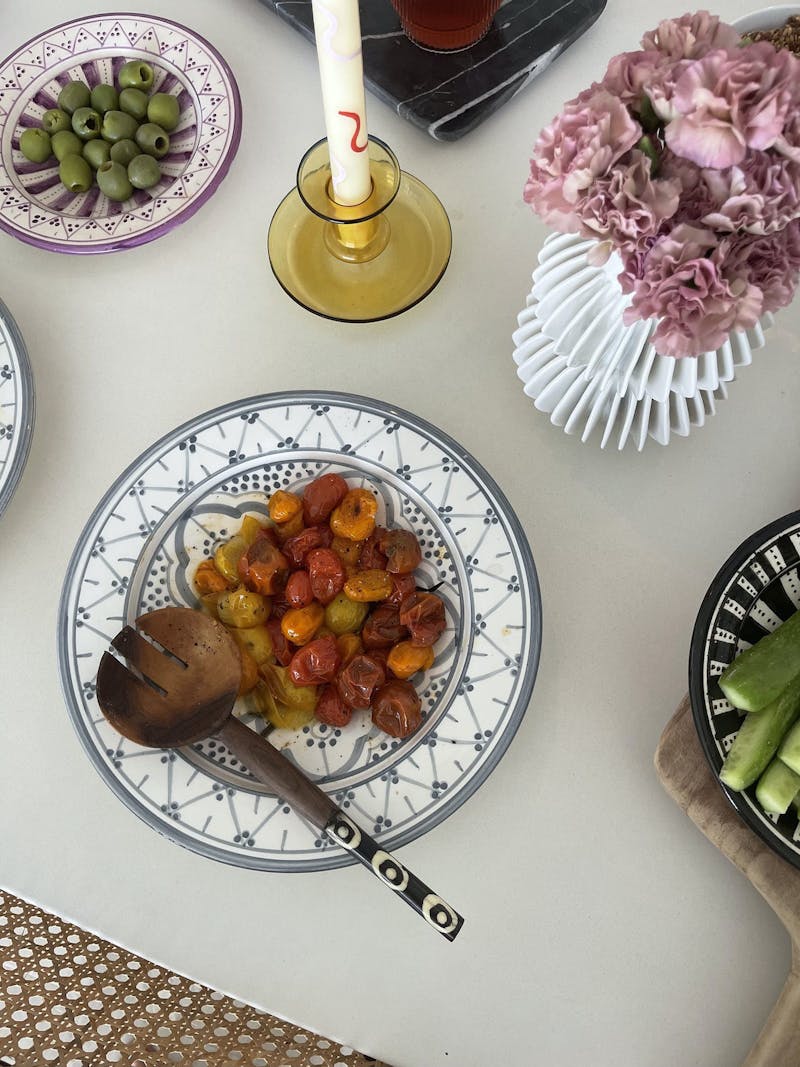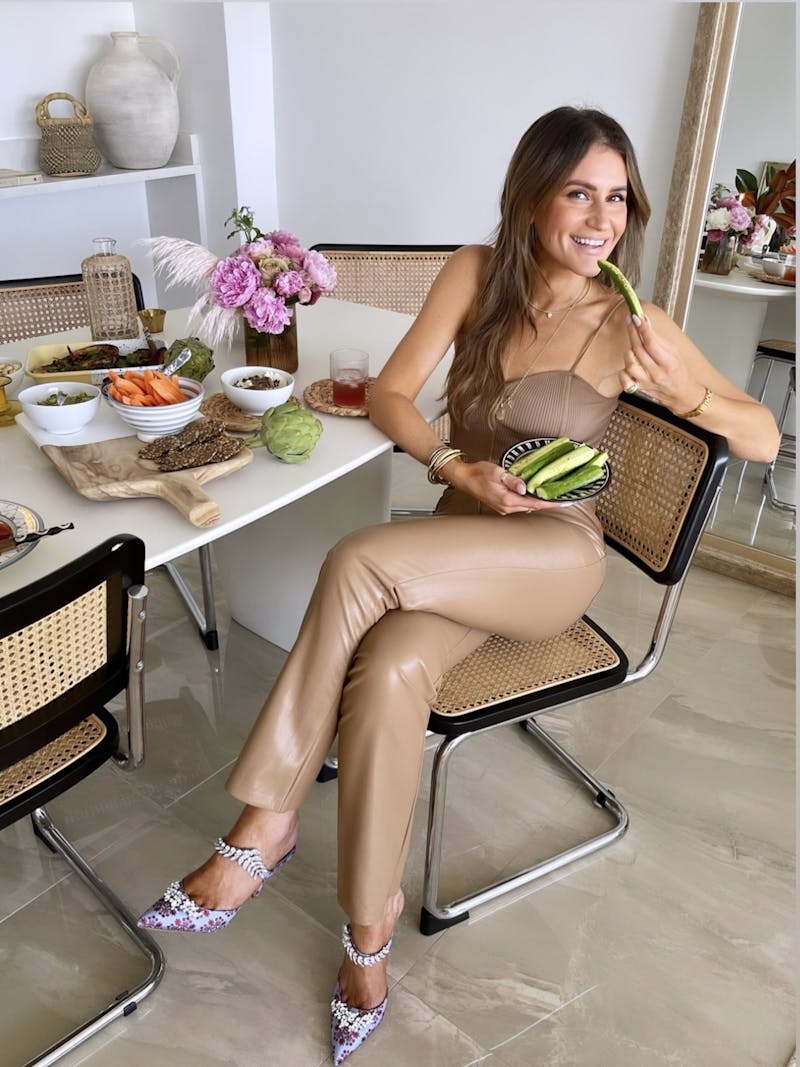 Food + Drinks
In terms of food, don't overthink or overcomplicate. Unless you love to cook, don't focus on making everything homemade or perfect. I love a beautiful and colorful crudite, tortilla chips, small little bowls of hummus, babaghanoush, guacamole, mixed olives, cashews or almonds, etc.
For the main course, try something easy to eat on your own or something that makes people happy: pasta salads, roasted veggies, mini chicken skewers, or sweet potato fries. And don't forget, almost everyone loves pizza. It's more about the energy of the party than it is about the perfect food.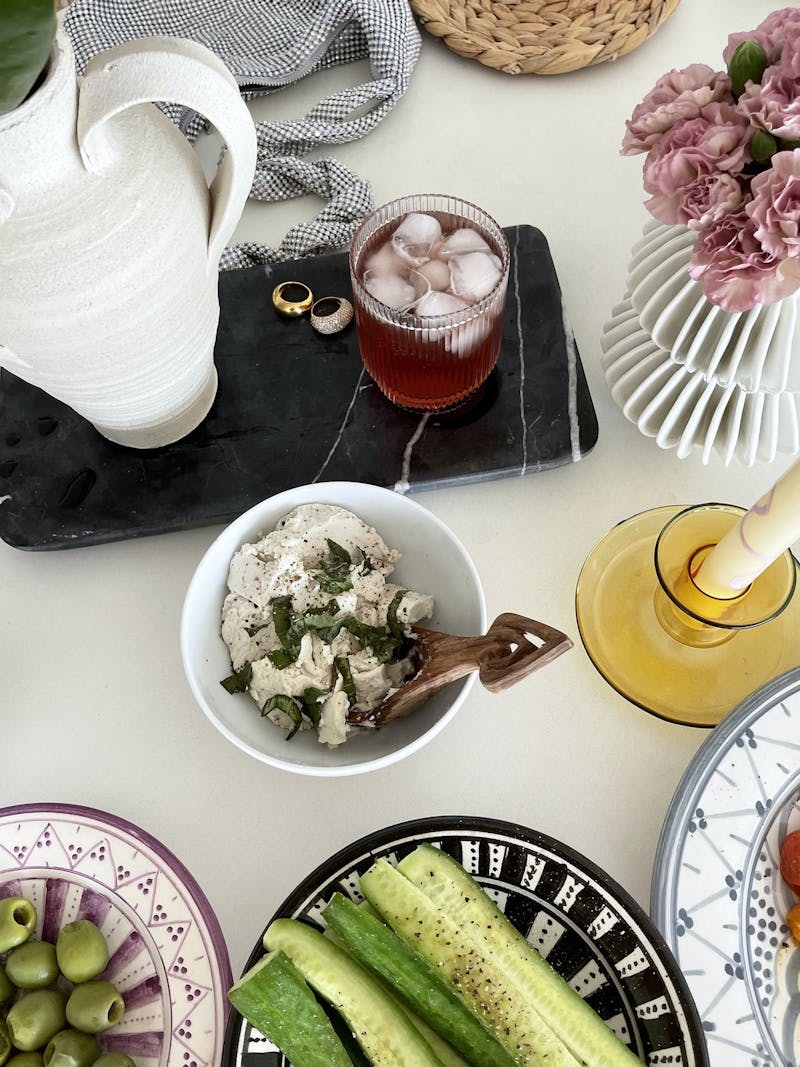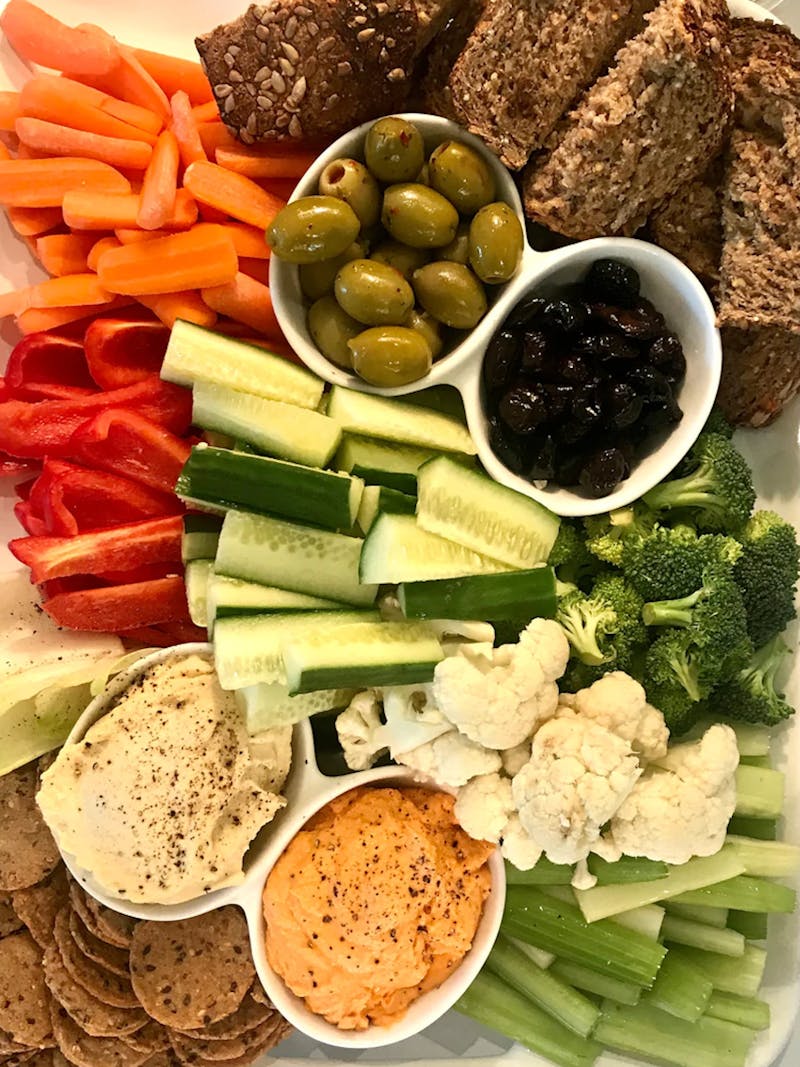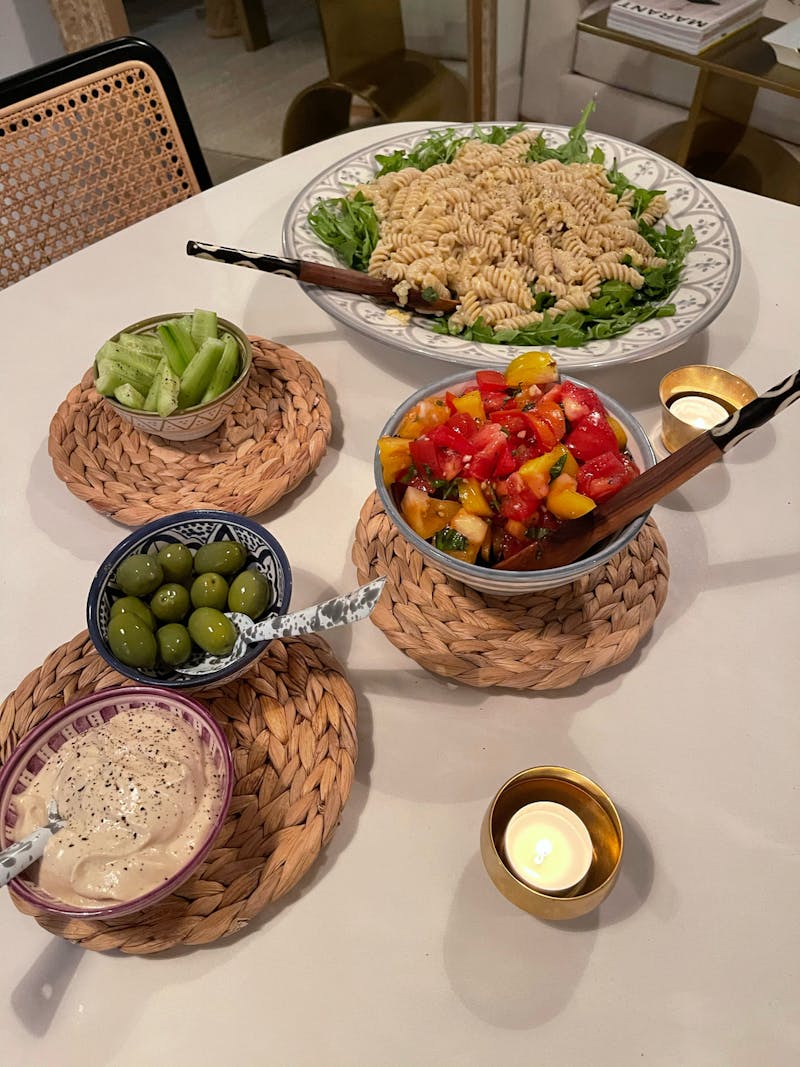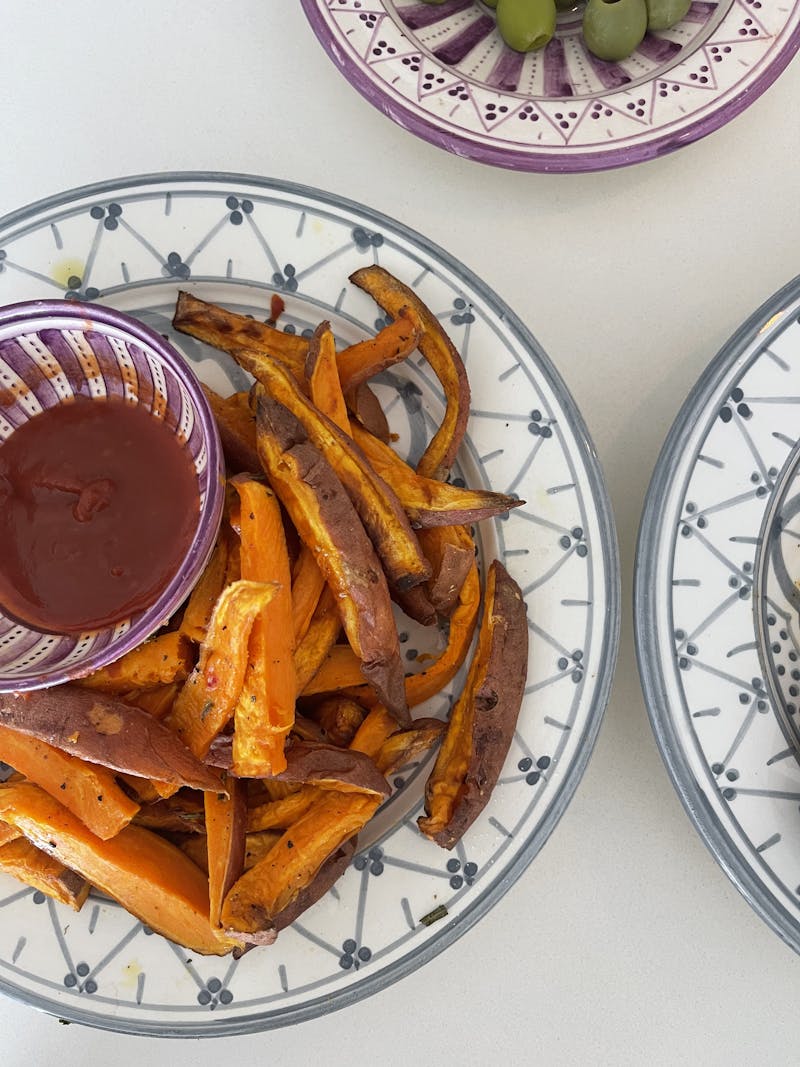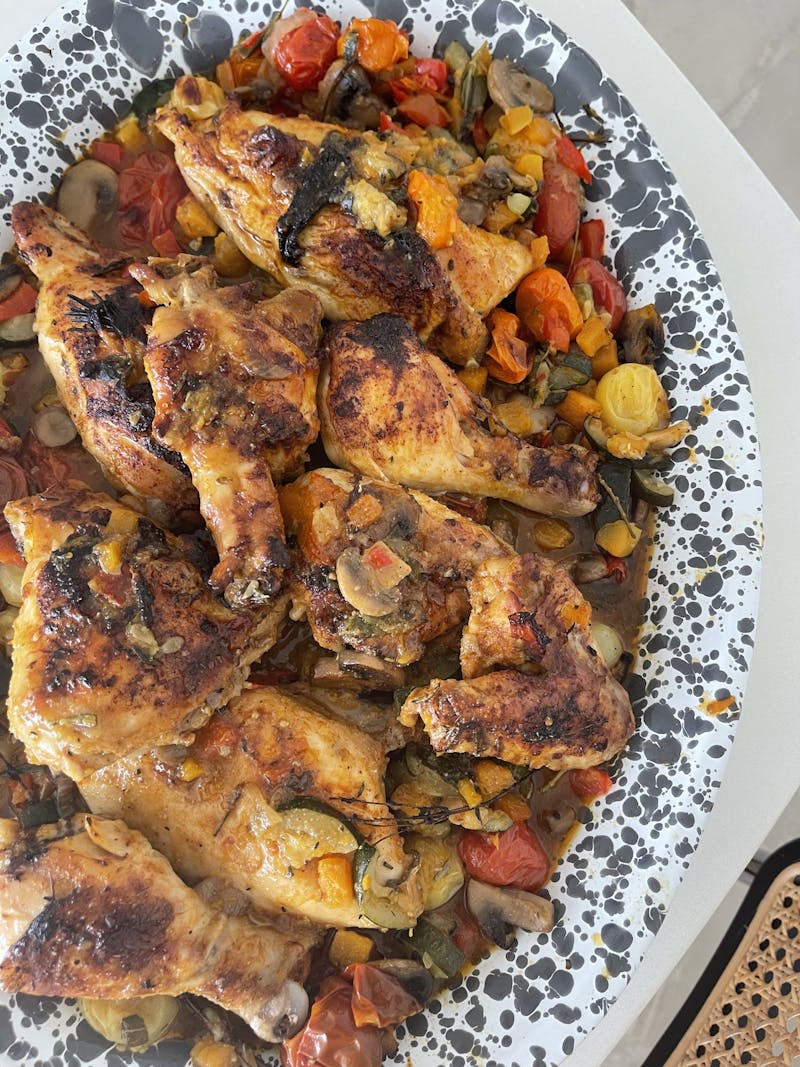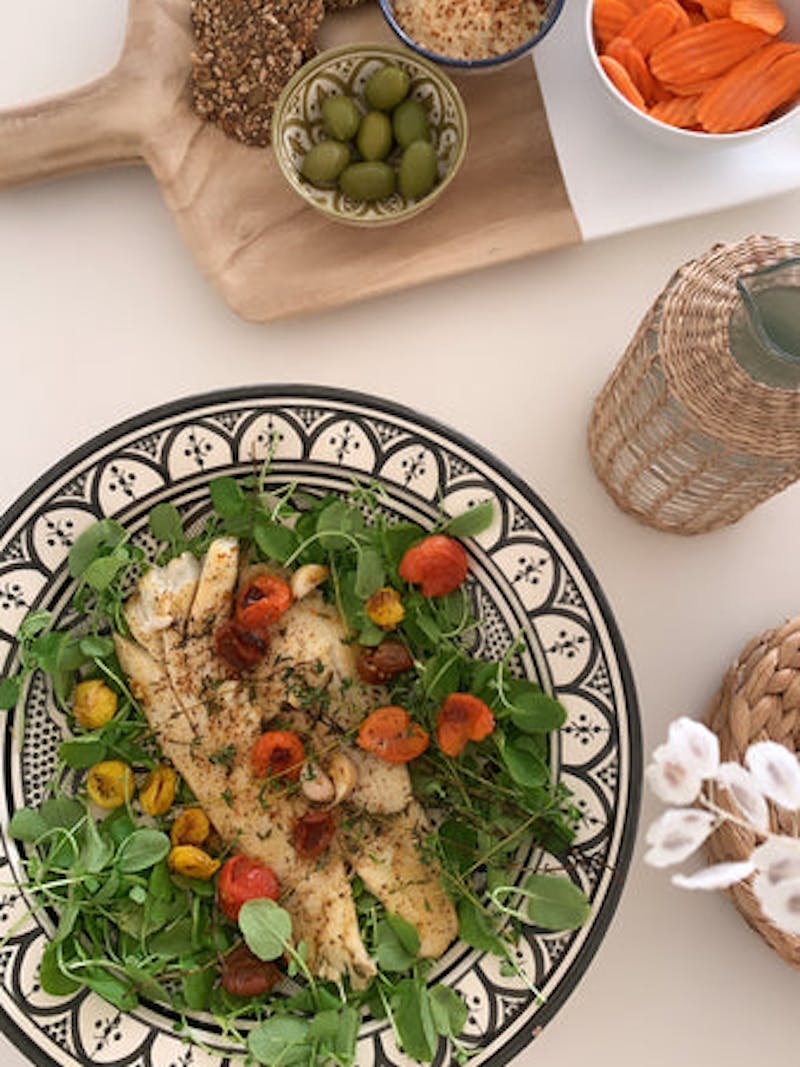 Plating the food is how to create a special experience. Try using oversized platters, or laying down some greenery on the plate like arugula underneath what you're serving. Try a bit of fresh pepper around the plate - it makes it look professional! Add a few votive candles and flowers to the food spread. 
In terms of drinks, keep it simple yet elevated. Pour water into glass jugs so people can help themselves. Add sliced cucumber, lemon or even mint (my favorite). If its easier to set up a drinks station, keep ice on-hand in a bowl, offer a few options but not a million. Too much choice isn't good. I love a good mix of non-alcoholic, wine and a few liquor options like vodka or tequila. Again, add a votive candle and flowers to the drinks area. It creates a moment.
What To Wear
Feeling comfortable is how your guests will feel welcome and relaxed. I love to wear a relaxed dress or jumpsuit while hosting. It feels festive but not complicated. It's all about comfort. I love being barefoot too. It shows you're not so serious or formal in your home (unless it truly is more of a fancy/formal event). Or opt for embellished slippers. If you want to wear something dressy, pair it was something more relaxed. Like loose denim with a sequin top, a slip dress with a stack of bangles, or a blazer with bare feet. 
In terms of makeup, a cream blush stick and soft bronzer are perfect. I love to layer Liquid Glow, Blushbeam and Bronzebeam with a touch of Golden Glow. A few coats of Multi-Mascara, Bibi lipstick, and I'm ready!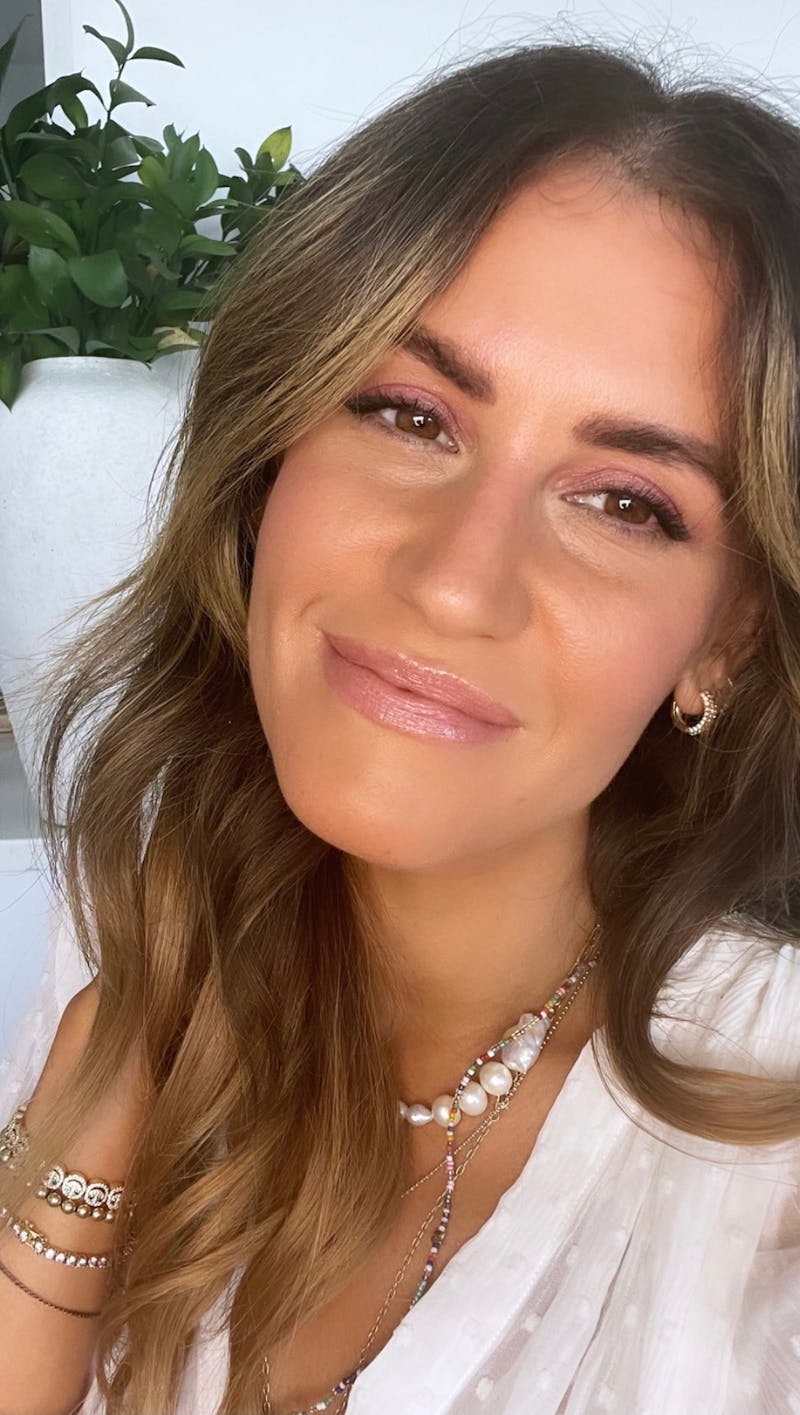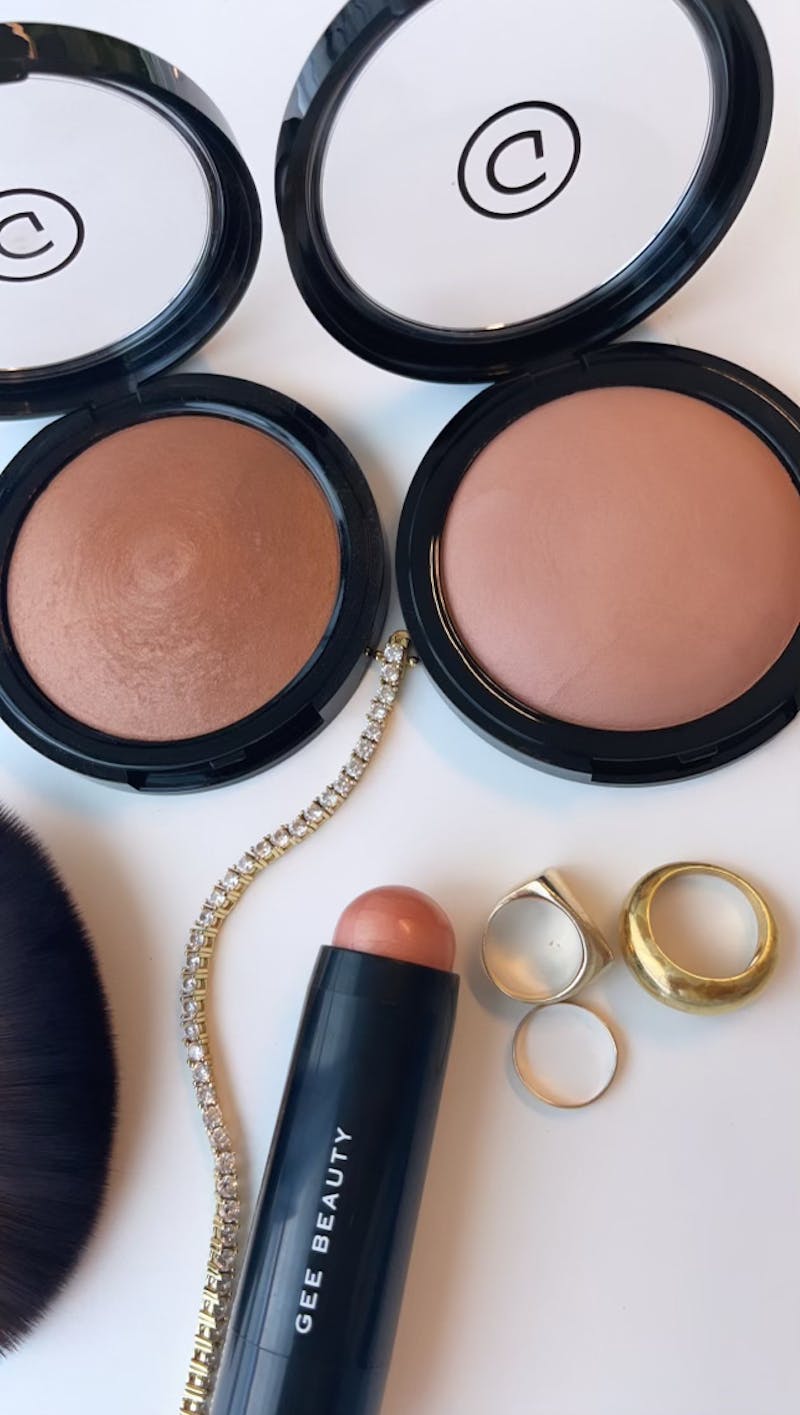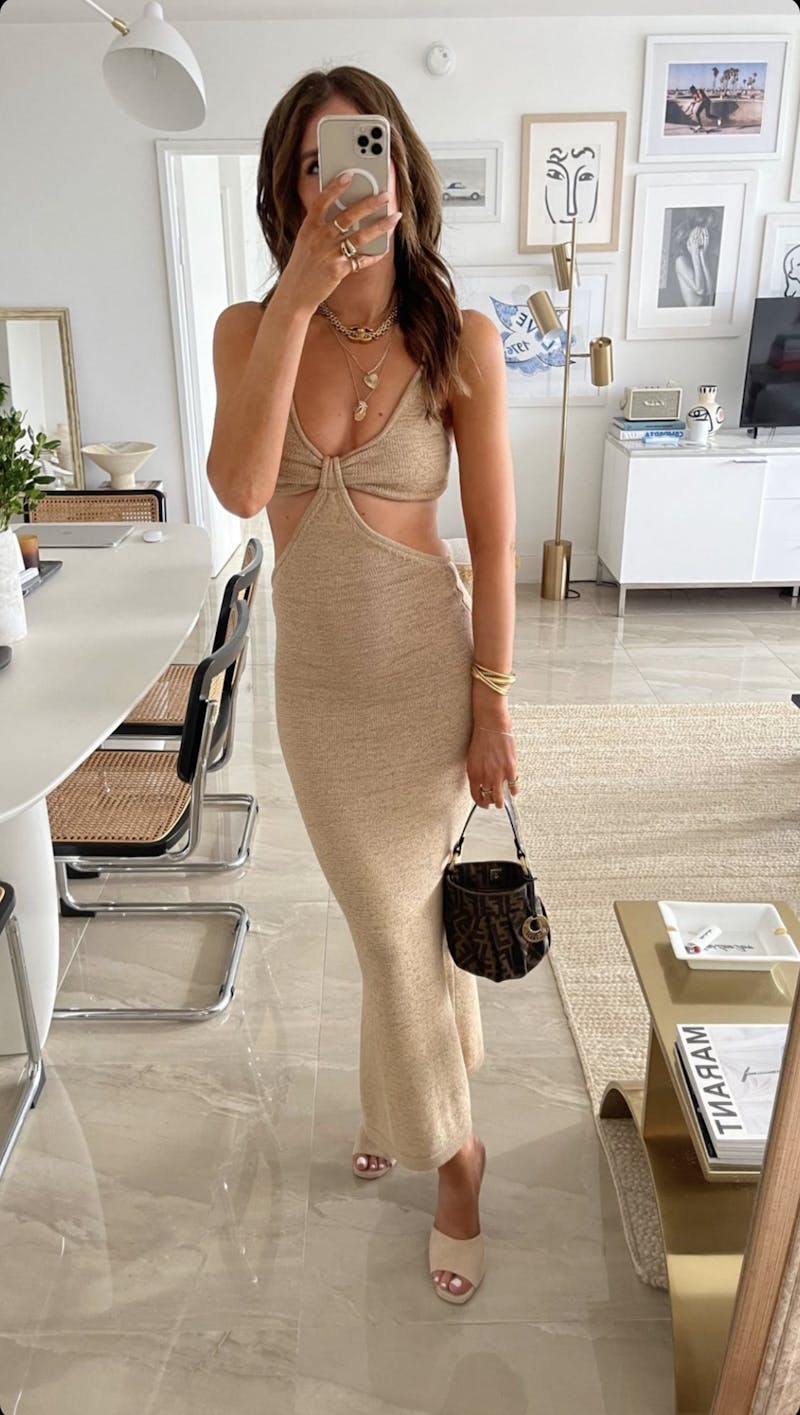 Celene's Makeup Essentials
Happy Hosting!
xx Celene
SIGN UP FOR FREE TO CONTINUE READING
Get free access to our Beauty Edit and emails with exclusive content